Dr Marijana Dragosavac
Senior Lecturer – Chemical Engineering
Marijana's interdisciplinary research – at the interface of engineering and immunology – focuses on global health. With a range of industrial partners, she is developing continuous manufacturing processes for high-value healthcare products including mRNA vaccines, and micro- and nano-capsules manufactured using scalable membrane emulsification technology. In 2019, she hosted the 11th International Bioencapsulation Training School which attracted more than 80 participants.
Engineering functional particles for global health
Advanced particle manufacturing requires the control of particle size, regulation of internal structure and tuning of surface properties – all to achieve a specific functionality. The technology has applications across many sectors including biotechnology, consumer goods, energy, fine chemicals, food and beverages, and pharmaceuticals. Marijana's expertise in this area addresses a range of global health and well-being challenges in line with the United Nations' Sustainable Development Goals.
I have more than 20 years' experience in the fields of bioengineering, materials science, micronutrients, and vaccine and drug stabilisation and delivery.
I draw lessons from nature to engineer particles with a specific function which can be used to tackle a range of global challenges including malnutrition, vaccine manufacturing and catalysis.
Particles of different sizes and chemical composition can be used to perform various functions. Understanding the factors that control size (as well as internal structure, composition, and functionality) means that we can create consistent bespoke particles at scale for use across a range of sectors, including healthcare – an area that I'm increasingly drawn to.
I combine microfiltration membranes for drop generation with the right downstream processing to produce emulsions, double emulsions, encapsulated and bio-engineered particles. This gentle process protects delicate ingredients and is fully scalable, delivering a narrow and controllable particle size distribution from lab scale to full-scale manufacturing.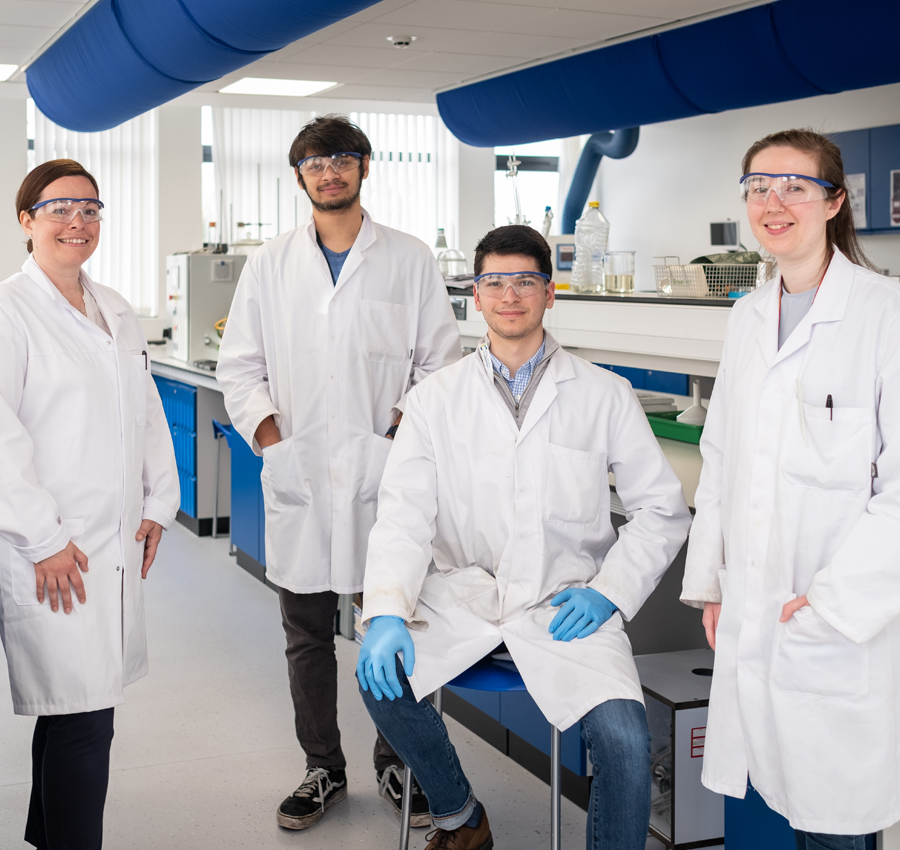 Membranes are selective barriers – they control the movement of molecules and particles, rather like a sieve. But, as well as determining the size of what passes through, they can help or hinder passage depending on chemical composition. By selecting the right material, we can tailor the membrane and use it as a droplet envelope for materials we want to deliver or protect.
This means that it's possible, for example, to control drug delivery to ensure either a sustained or pulsated release over time – like some cancer treatments – or a triggered complete release under the right conditions – for example, probiotics.
There are also exciting developments in functional foods – everyday examples include fortified dairy products, breakfast cereals and fruit juices – which can be used to prevent and, in some cases, treat health conditions like cardiovascular disease, diabetes, malnutrition and osteoarthritis.
There is scope here to design foods to treat cancer patients and even repair the human microbiome with probiotic and bacterial bio-encapsulations.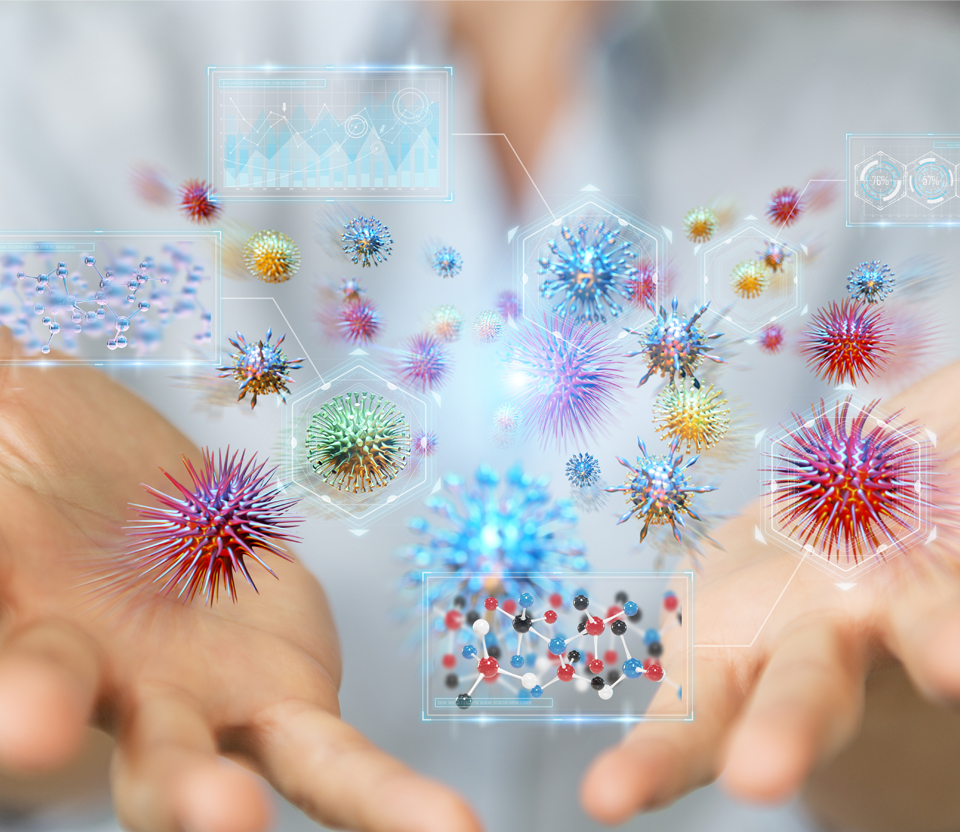 Looking forward, I see my team's research delving into the field of sustainable biomanufacturing. I want to focus on creating long-term drug delivery systems for cancer immunotherapy and develop stable biopolymer-based carriers for oral delivery of micronutrients and probiotics.
Another exciting area is within sustainable agriculture. If we can encapsulate microbial agents – such as bacteria and fungi – and control their release, we could treat depleted soil and grow healthier crops.
Where possible, I like my research to be open access so that other researchers can apply my findings to advance our mutual understanding and expertise in this area. That way, we can accelerate cost-effective and sustainable solutions to a host of challenges.
I am very excited to be part of the recently launched mini-CDT, SlowCat (Securing a sustainable fuel supply through controlled synthesis of low-dimensional catalysts). My research here is exploring the fundamental science of self-assembly to encapsulate single metal ions within the uniform spherical Silica, ZIF or MOF matrix to develop novel catalysts with a unique reactivity.
My research journey
As a child, I spent a lot of time with my Dad – a Mechanical Engineer – helping him to take things apart and fix them. I enjoyed Maths and Science at school and – after visiting the Faculty of Technology in Novi Sad, Serbia – Chemical Engineering seemed the natural choice.
I was excited by the possibility that I would be able to create anything – from wine to toothpaste – and understand the process of scaling up to manufacture a safe, fit-for-purpose product.
After completing my MEng, I worked in industry for about four years with the Danish energy company Aker Kvaerner and Serbian engineering company Worldtech.
In 2005, I returned to the University of Novi Sad to study for my Masters and really got started on my research path – exploring membrane emulsification. Alongside my studies, I worked as an Assistant Professor, gaining a lot of project management skills that still serve me well today.
I came to Loughborough in 2008 after securing a PhD scholarship for international students. My PhD was part of the DIAMOND (Decommissioning, Immobilisation and Management of Nuclear waste for Disposal) project. My thesis explored "Particle formulation and filtration using Membrane Emulsification" and allowed me to work closely with Sellafield.
Given my current focus on healthcare, this clearly demonstrates just how wide ranging the applications of work in my field are.
After my PhD, my next role was as a Knowledge Transfer Associate with Micropore Technologies – the spinout company arising from my PhD supervisor Professor Richard Holdich's ground-breaking research. In 2019, I was appointed as the company's Chief Scientific Officer – an exciting post I still hold.
Meanwhile, in 2012, I secured a Lecturing post back at Loughborough, and was thrilled to be promoted to Senior Lecturer in 2017.
I am currently on a year-long sabbatical. As a part of a University Fellowship, I am exploring lipid-based nanocarriers (LNC) and developing a MicroFactory generation platform for mRNA-based therapies and vaccines.
LNC are the key component of the recently developed Moderna and Pfizer COVID-19 vaccines. However, LCN present a range of manufacturing challenges. Knowing that I'm helping to resolve these issues is really exciting.