Dr Karen Blay
Senior Lecturer – Architecture, Building and Civil Engineering
Dr Karen Blay is a Lecturer in Digital Construction and Quantity Surveying. Her research aligns with four broad themes – Resilience in Projects, Building Information Modelling, Information Resilience in the Digital Built Environment, and Inclusion in the Built Environment. She is interested in socio-technical systems and the organisational factors that come into play within the Digital Built Environment. She is currently the research lead of the UK NHS Digital Estate Group, and is a member of our expert group leading research about RAAC in the UK.
Digital construction – encouraging resilience, sustainability and inclusion
Digital tools can be used to improve the delivery and operation of our built environments – helping to make them more inclusive, efficient, resilient, sustainable and safer. Building information modelling (BIM), digital twins and project management software are already changing how construction projects are run. Meanwhile, the embedded and connected technologies in smart buildings provide an efficient way to manage domestic and commercial environments. With advances in 3D printing and new construction materials, HD surveying and geolocation, not to mention state-of-the-art wearables and, of course, AI – the construction industry and our built environment are entering a new era.
The Digital Revolution is impacting every aspect of our lives, creating opportunities to enhance how we live and work – and offering some really exciting possibilities within my sector.
My research focuses on how we can use digital technologies to better design, build, operate and integrate the built environment – making it more resilient, sustainable and inclusive.
Data – the underpinning driver in the Digitised Built Environment (DBE) – is vulnerable to a range of threats which affect its quality and security. One aspect of my research focuses on information resilience, and as part of this endeavour I led the Information Resilience in Digital Built Britain project – funded by the Centre for Digital Built Britain.
We developed a framework that provides a holistic view and outlines the capabilities and requirements needed to ensure information resilience throughout its lifecycle – spanning its creation, use, storage, reuse, preservation and disposal.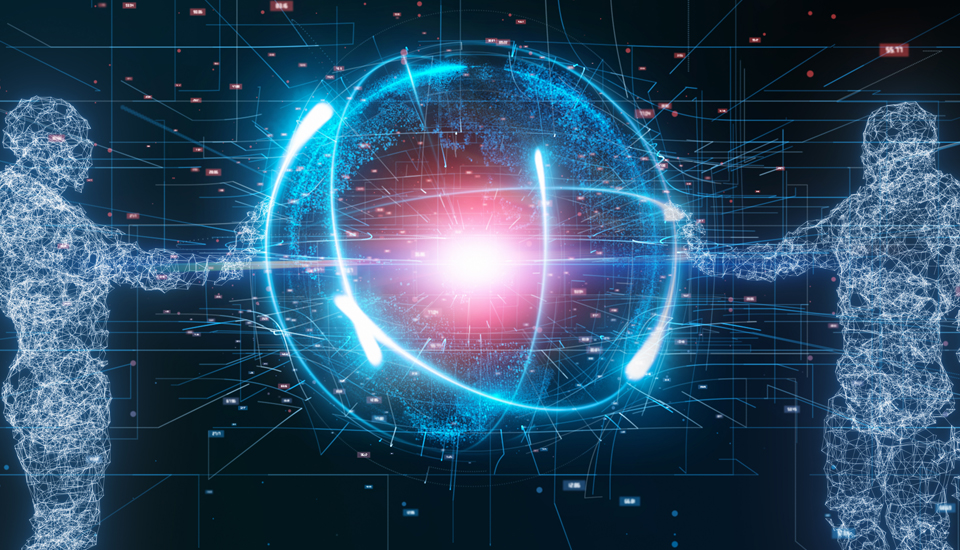 Our framework supplements existing work and is informing the Capabilities and Information Management framework being developed by CDBB to inform digital policies around information security and quality.
To contribute to the wider advancement and assurance of information quality in DBE worldwide, I have contributed to the BIM Dictionary project and coordinated the 2020 BIM Africa Report.
Two other recent projects – both funded by The Royal Academy of Engineering (Frontiers of Engineering) – focused on digital sustainability.
The first was a collaboration with colleagues at the universities of Cape Town, Utopia Kathmandu and Middle East University Jordan as well as P+ Studio. We explored the challenges that cities in developing economies face – and the role of urban density and design in public wellbeing for developing and sustaining resilient communities.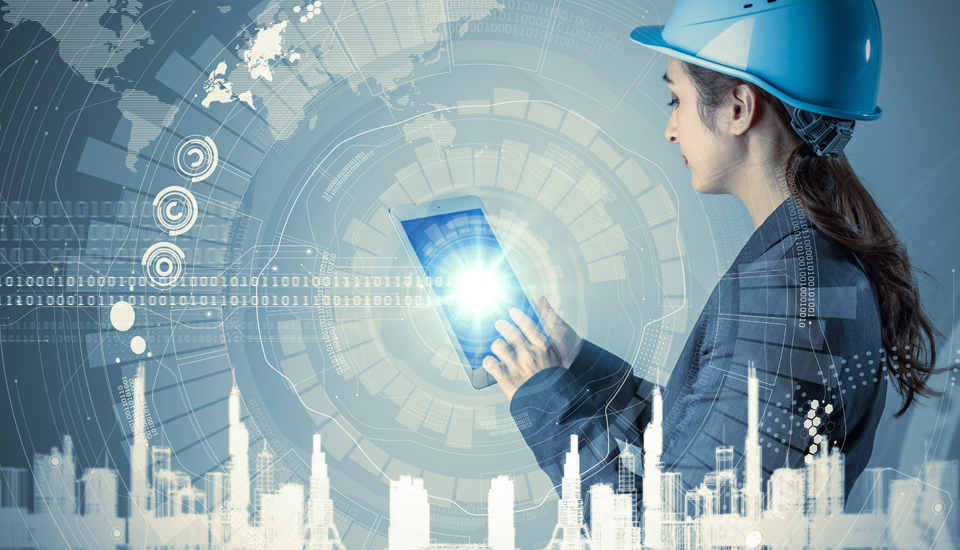 The other – a multi-partner project – focused on developing a framework for the strategic planning of urban water reuse interventions in cities that addresses water and sanitation challenges (SDG6), while enhancing sustainability and resilience of the most vulnerable communities in the Global South (SDG11).
I am currently co-leading a new project with West Suffolk Trust which focuses on the integration, optimisation and generation of dynamic data for monitoring RAAC panels – the ageing reinforced autoclaved aerated concrete used in some public buildings' roof planks between the 1960s and 1990s.
I am also really interested in how digital technologies can be used to fix the "leaky pipe" and encourage gender inclusion within construction. Only 20% of the industry's overall workforce comprises women. I believe that more open and inclusive working practices are key to redressing this imbalance, but that the move towards digital ways of working has an important role to play.
My research journey
I graduated from Kwame Nkrumah University of Science and Technology, Ghana, with a First-Class BSc in Building Technology.
Prior to my degree, I completed a Hardware and Networking Professional (HNQP) and a Microsoft Certified Professional (MCP) certification programme and studied various programming languages. I also have a Masters degree (with Distinction) and a PhD in Construction Project Management, as well as a Postgraduate Certificate in Teaching from Loughborough.
Based on my educational background, and previous work experience as a Quantity Surveyor and Project Manager on local and international projects and managing Information Technology Systems and Construction Projects, I decided to take up a new challenge in academia where I could integrate these skills to identify adjacent possibles and encourage innovation in DBE.
I have been a lecturer for five years now. In that time, I have helped secure three significant grants to support major research projects; authored 15 papers which advance knowledge in Information Resilience, Data Optimisation and Inclusion for Digital Environments; and am a Fellow of the Higher Education Academy.
I am proud that my work is guiding government departments and industry partners worldwide – influencing sustainable decision making and policies.
As well as working hard to deliver research impact, I am also a keen advocate for inclusion both within education and my industry. I am a trained Mental Health First Aider and actively promote BAME and gender equality.