Professor Ed Brown
Professor of Global Energy Challenges – Geography and Environment
Professor Ed Brown's research focuses on low carbon transitions and renewable energy technologies within the Global South. He is Co-Director of the new STEER (Sustainable Transitions: Energy, Environment, Resilience) Centre and leads on a range of research and networking projects funded by the UK Research Councils and FCDO – including the £40 million Modern Energy Cooking Services (MECS) programme.
Delivering sustainable energy solutions
The WHO estimates that household air pollution from cooking with traditional solid fuels contributes to almost four million premature deaths every year. Clean fuel and technologies are central to at least two of the UN's Sustainable Development Goals (SDG). Ed and his team's work is leading the way in finding sustainable solutions to these challenges – helping to enhance people's quality of life worldwide.
My research spans governance and international development. My main interests are energy access and low carbon energy transitions; questions of transparency and corruption; and financial globalisation and the financial needs of the poor.
The area that is currently claiming most of my attention is the uptake of low carbon energy technologies within the Global South – and I'm proud to be leading the five-year MECS programme funded by UK Aid (FCDO).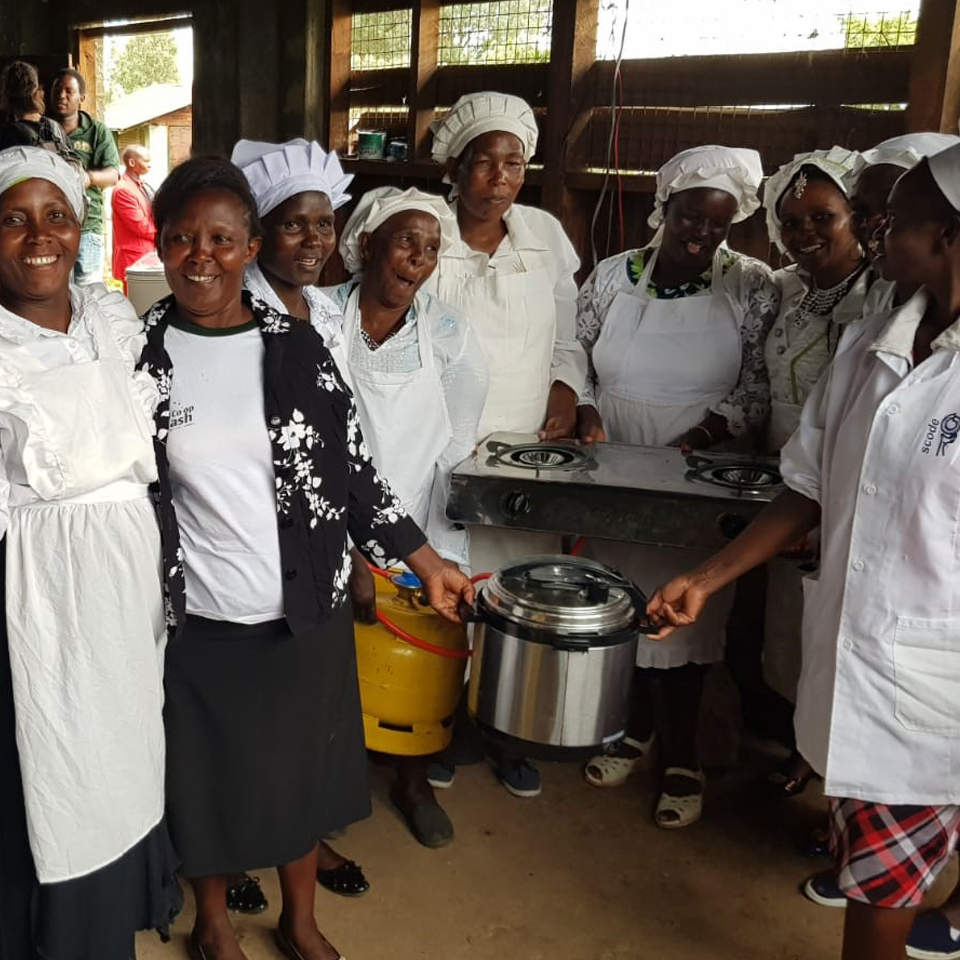 We want to encourage the integration of modern energy cooking services into the planning for electricity access – and leverage investment in both grid and off-grid renewable energies while supporting new innovations in other cooking fuels, including biogas, bio-LPG, ethanol and even hydrogen.
As part of this, we are supporting the development and supply of a range of market-ready innovations that provide improved choice of affordable and reliable modern energy cooking services. And, we're working to ensure that MECS principles are adopted by the UN's SDG 7 – and participating countries increasingly incorporate them in energy policy and planning.
My work on MECS builds on previous experience of this kind of activity. In 2012, I co-founded the UK LCEDN. We bring together academic expertise spanning energy and international development issues and – as Co-Coordinator of the Network – I led its involvement in the fast-start components of DFID's Transforming Energy Access (TEA) initiative.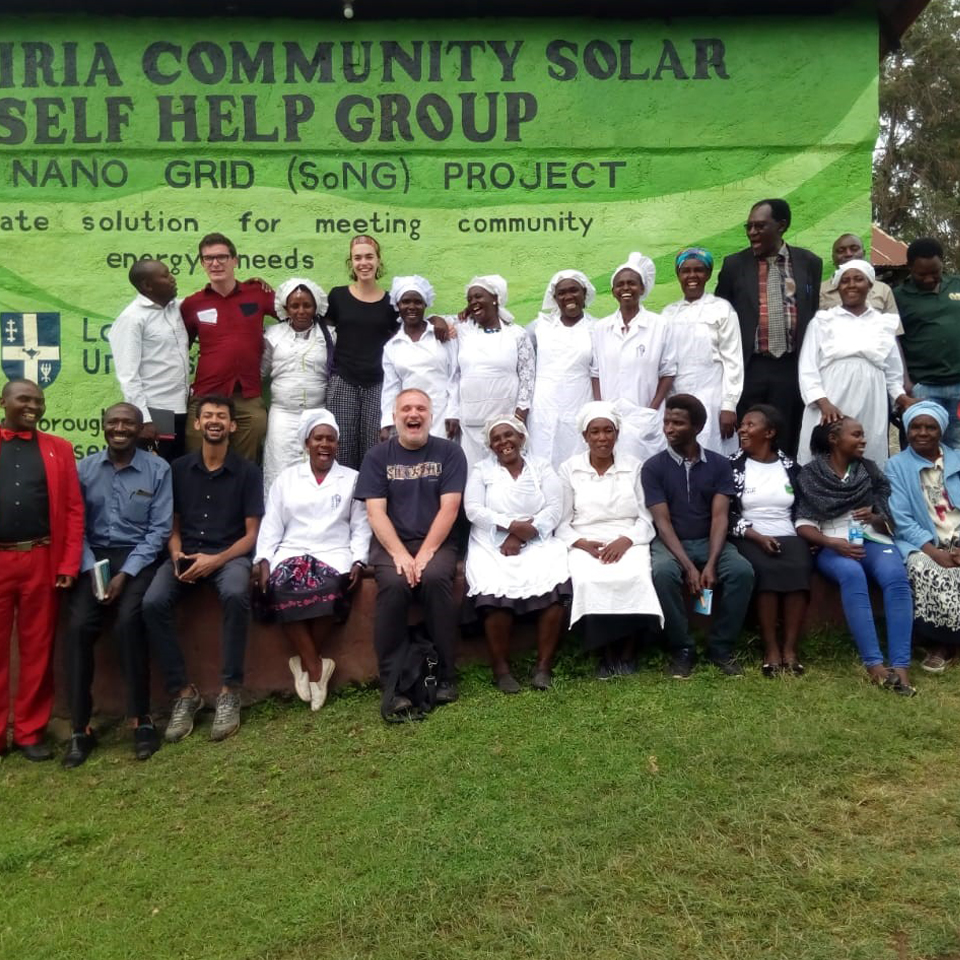 I also led a project overseeing the networking of projects funded by the RCUK / DFID / DECC Understanding Sustainable Energy Solutions (USES Network) programme. Each of the 13 initiatives funded under that programme explored sustainable energy solutions to poverty-related and low carbon issues in the Global South to increase clean energy access, resilience, and wealth creation among the urban and rural poor.
In addition, I was the Lead on a couple of the individual USES projects. In partnership with GAMOS and Practical Action East Africa, we explored the implications of political decentralisation for energy governance in Africa (READ) which has led to a continued involvement in capacity building for county-level energy planning in Kenya and beyond - for example, through the ongoing SETA project.
Meanwhile, our solar nano-grids project (SONG) continues to explore the potential of solar nano-grids in the contexts of Kenya and Bangladesh.
In autumn 2021, I co-launched The Loughborough Centre for Sustainable Transitions: Energy, Environment and Resilience (STEER). It brings together the University's expertise in this field so that we can combine our knowledge and networks to address shared, cross-cutting research agendas that will positively influence global dialogue and action on climate resilient development and energy transitions.
My research journey
My journey started out on the English south coast at the University of Portsmouth, where I completed my BA in Geography. Next, I headed about 450 miles north to The University of Edinburgh for my PhD – focusing on the political economy of social transformation in Nicaragua.
I was lucky to live and work in Nicaragua in the late 1980s, as part of my research, and became very interested in the relationships between neo-liberalism and globalisation, as well as the resistance to and creation of alternatives to the global orthodoxy that took root at that time.
I joined Loughborough as a lecturer (more years ago than I care to count) in 1991 and have been here ever since. I was proud to achieve my current role as Professor of Global Energy Challenges in 2019.
For many years, my research continued to concentrate on Latin America – exploring issues around governance reforms, anti-corruption activities, and the impacts of financial globalisation.
Then, during the first decade of the 2000s, my focus began to shift – leading me to my current involvement in energy and sustainability, and their important role in social transformation.
I have always been driven by real world issues and problems, and never wanted my research to just treat people's lives and experiences as data. To this end, I've always invested in nurturing strong – and equal – working partnerships.
In my recent work, this has meant working alongside the communities for whom we're trying to deliver sustainable energy solutions – finding out what their needs are and how best to meet them. Our local partners steer our priorities and successfully implement new initiatives on the ground.
What has become important for me – and my colleagues in MECS – for example is that cooking becomes integrated into national energy access planning worldwide. We're determined to ensure that every household has clean cooking options – enhancing everyone's health and life chances while reducing global carbon emissions.