Dr Simon Kondrat
Lecturer in Inorganic Chemistry – Chemistry
Dr Simon Kondrat's expertise lies in the design and characterisation of functional inorganic materials particularly for use as heterogenous catalysts in the hydrogen economy and energy sector. A cornerstone of his research is the development of sustainable processes and products that will minimise the impact of human activity on the environment by utilising waste, reducing harmful by-products and emissions, and improving renewable energy storage.
Advancing the science that underpins sustainability
The chemicals industry is often cited among the most fuel intensive and polluting business sectors. However, its products play a vital role in our lives – spanning agriculture, cosmetics, energy, manufacturing, transport, pharmaceuticals and plastics. The challenge for researchers in this area is to deliver products and processes that meet our needs, but do not further damage our planet. Simon's work is in tune with this urgent agenda – developing innovative, more sustainable approaches to the way the products we use are created and how energy is stored.
Reducing our harmful emissions and waste requires new, less damaging ways of doing things.
My research provides the fundamental science and knowledge that underpin advances in the synthesis and advanced characterisation of functional inorganic materials that are used for sustainable processing, fuels production and energy storage.
Working with Diamond Light Source, I'm leading a project around alkali metals – a vital component in many enabling technologies, including next generation batteries.
Lithium batteries currently dominate the rechargeable market and power a range of products spanning vehicles, medical devices and everyday items like cameras and phones. Unfortunately, they aren't really a sustainable option – lithium is rare and often unethically sourced.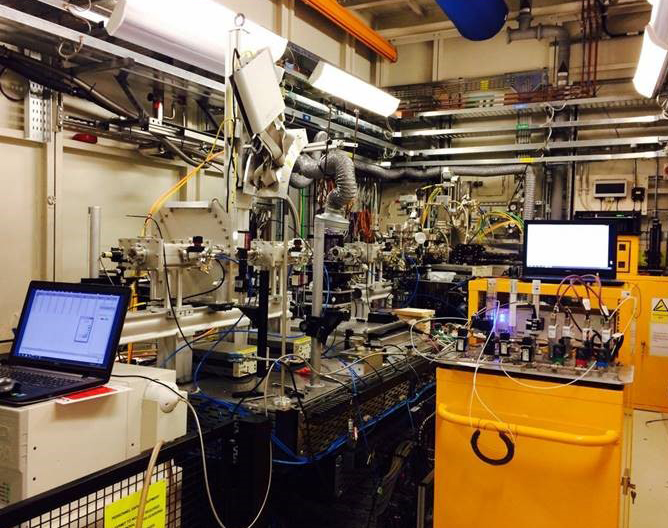 We're investigating the potential of potassium-ion batteries as an alternative. These batteries are in their infancy, and there is significant scope for developing new cathode materials.
The inorganic metal compounds and the spectroscopic techniques we're working with could have applications elsewhere. Potassium is a frequently used promoter in heterogeneous catalysts, for example, in ammonia synthesis chemistry and in oxidation catalysis.
Therefore, as well as advancing battery technologies, we hope to develop and characterise new materials for catalytic applications across manufacturing and energy generation.
Meanwhile, in partnership with ISIS Neutron and Muon Source, we're exploring new ways to meet our growing energy needs. We're specifically studying hydrogenated intermediates in the catalytic production of safe synthetic fuels as well as low-carbon hydrogen.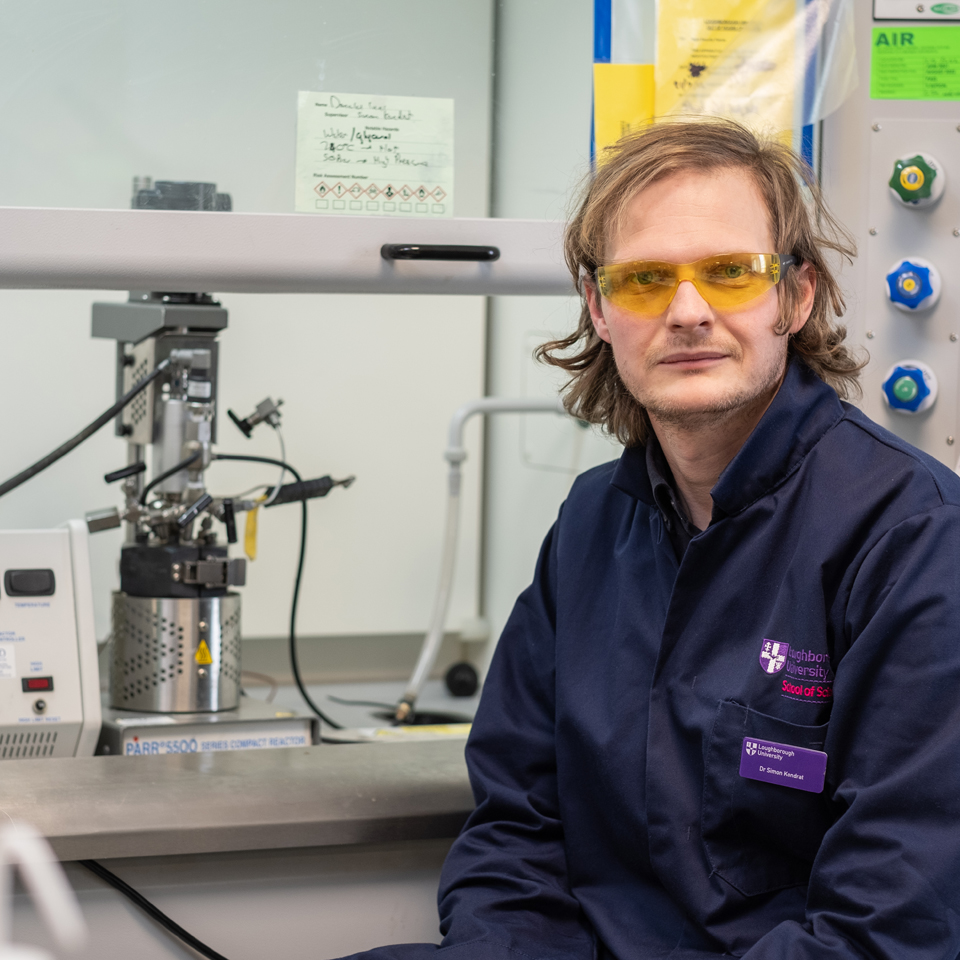 Direct storage of hydrogen gas is problematic, so we're looking at alternative hydrogen carriers – such as liquid fuels (like ammonia, methanol and hydrocarbons) or high energy density hydrides (such as lithium aluminium hydride and sodium borohydride).
We're investigating the fundamental mechanisms of hydrogenation, chain growth and decomposition that are currently not fully understood. Making advances here will lead to significant step changes.
This dovetails with my work with the CDT in Sustainable Hydrogen – which is exploring the production of hydrogen from aqueous waste streams – and with the UK Catalysis Hub – which is developing more efficient catalytic processes, waste minimisation, material reuse and emissions reduction.
In 2019, I became involved in the African Neutron and Synchrotron Data Analysis Competency project (ANSDAC). I believe it's essential that new knowledge and expertise – as well as our advanced facilities – are shared with colleagues worldwide so that together we can address the challenges that impact us all.
My research journey
Understanding the chemistry of materials and how they can be used in important processes fascinates me.
From one perspective, I enjoy solving intricate problems around how and why structures form and do what they do. On the other, I take great satisfaction in working on processes that have a practical use. My research in chemistry allows me to do both.
I graduated from the University of Warwick in 2007 with an MChem, and then moved to the University of Cardiff to study for my PhD with Professor Graham Hutchings, focusing on the preparation of catalysts using supercritical fluids.
After my PhD, I worked as a postdoctoral researcher at Cardiff University and the UK Catalysis Hub, exploring novel catalyst preparation and in-situ catalyst characterisation. I'm still have strong links with the Hub and am a member of its steering group, reviewing and advising on its activity and projects.
In 2017, I was appointed to my current post at Loughborough. Alongside my teaching, I supervise PhDs in process development chemistry, energy storage, catalysis, material synthesis and characterisation.
I'm also involved in the University's mini-CDT, SlowCat (Securing a sustainable fuel supply through controlled synthesis of low-dimensional catalysts) with colleagues across Science and Aeronautical, Automotive, Chemical and Materials Engineering as well as a panel of industry advisors.
We're working with seven PhD students to design cost-effective bespoke catalysts to convert waste materials into biofuels and high-value chemicals.
It's really satisfying to be training the next generation of scientists and engineers who will exploit the potential of biomass – creating more secure and sustainable energy to power the future while reducing our negative impacts on the planet.