Professor Amanda Daley
Professor of Behavioural Medicine and NIHR Research Professor in Public Health - Centre for Lifestyle Medicine and Behaviour
Professor Amanda Daley specialises in behavioural medicine – exploring ways to promote healthy eating, weight management and physical activity to improve the health of the population and reduce the risk of disease. She also has a strong interest in women's health. A keen advocate for collaborative research, Amanda sees it as one of the best ways to advance scientific knowledge – making positive progress go "further, faster".
Cooperation and collaboration move research "further and faster"
The risk of developing a preventable noncommunicable disease (NCD) – including cardiovascular disease, stroke, cancer, respiratory disease and diabetes – is increased by our choices and behaviour around things like participation in physical activity, diet, smoking and alcohol. These behaviours are the most common cause of death and disability worldwide – but adopting healthy habits can really help to improve our quality of life and longevity.
Through the research we do, I want to find effective ways to help people live long, healthy and happy lives.
By providing high-quality evidence and practical advice around reducing preventable diseases, my work aims to empower individuals to live well, while helping to impact public health practice and policy – so that the right messages and resources are in place to support people's healthy decision making.
As well as on-going, long-term studies with healthcare partners in East and West Midlands, I'm busy with a range of projects that are evaluating different ways to encourage positive lifestyle changes for improved well-being.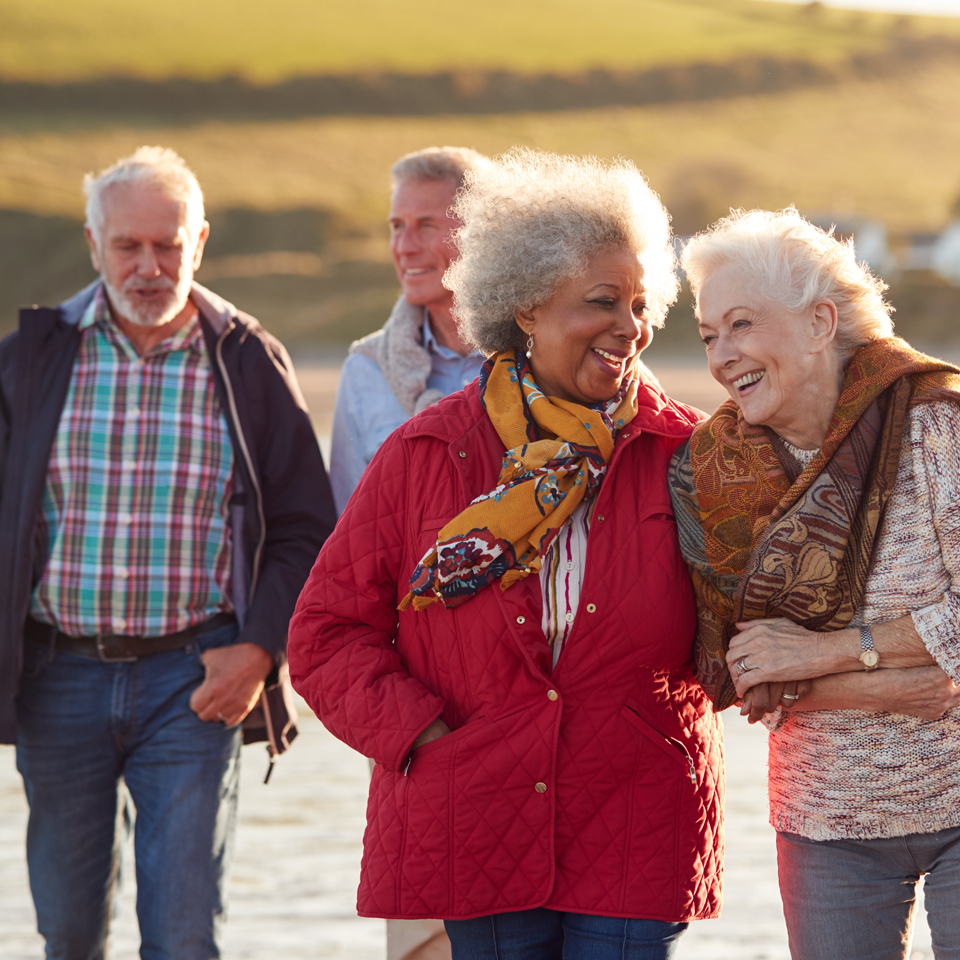 A lot of this work falls within the remit of the Centre for Lifestyle Medicine and Behaviour (CLiMB) – home to 10 leading Loughborough academics, and seven PhD students who collaborate with dozens of national and global partners.
Our complementary expertise spans behavioural science, clinical medicine and population health – and our research is equally diverse exploring healthy lifestyle behaviours (and how to encourage them), health communication and food labelling, prevention and treatment of chronic diseases, health technologies, and women's health.
So, we cover a lot of ground, but with the single aim of promoting healthy decision making across the population.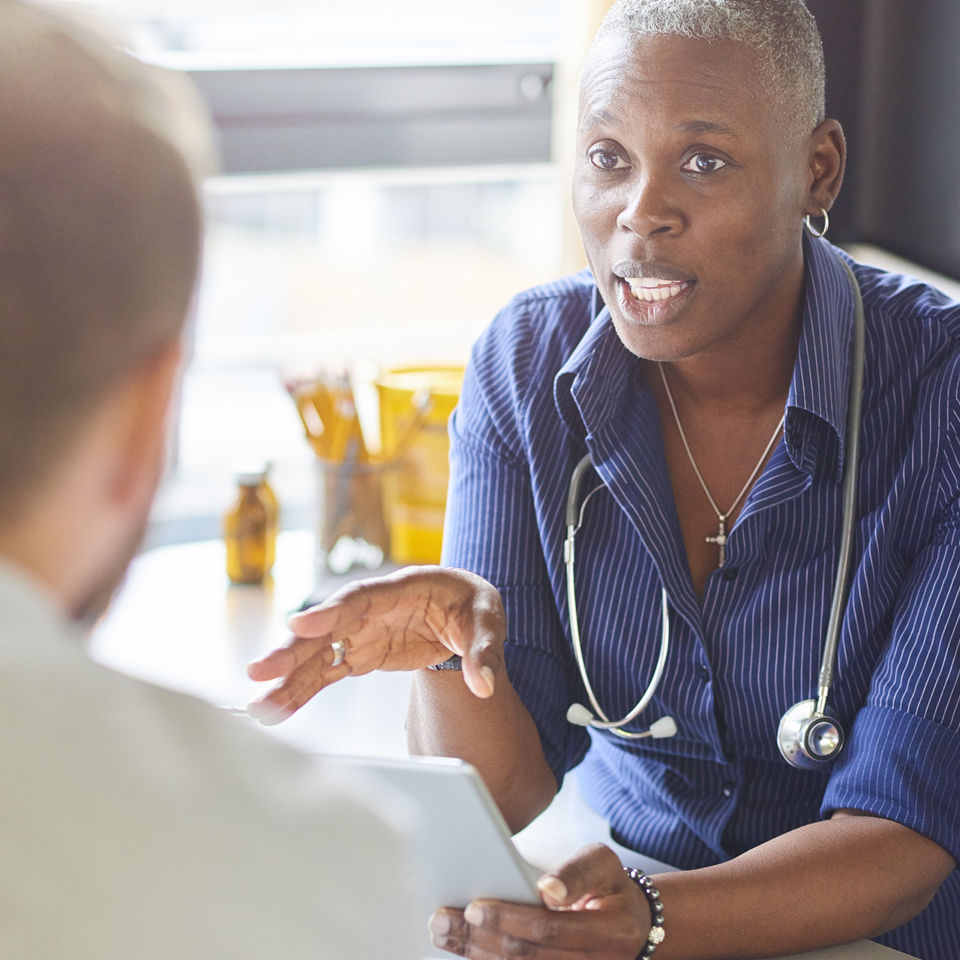 Meanwhile, just as important to me is how research is undertaken. I firmly believe that a team of people – pooling their expertise and resources – is far stronger and more effective than a lone researcher tackling an issue solo.
The development of COVID-19 vaccines has shown how rapidly critical solutions can be found when barriers are removed, and people are able to work together for the greater good.
The pandemic has also highlighted how quickly health misinformation can spread. Hence the need to ensure that research keeps up with emerging health concerns so that people can make well-informed decisions.
That's why we're launching the Research Ideas Catalogue – Knowledge and Impact (aka, RIC-KI).
Hosted by CLiMB, RIC-KI is an online platform that encourages and supports collaboration, cooperation and connections between researchers worldwide who specialise in physical activity and health, weight management and dietary behaviours, digital health and measurement, and sport.
We're hoping it will inspire change – nurturing collaborative research so that progress can go further, faster – improving everyone's quality of life with huge benefits to society as well as science.
Because addressing lifestyle behaviours has wider implications and could positively impact other pressing challenges.
For example, a healthier population would reduce healthcare costs and the strain on the already overstretched NHS.
Increasing our physical activity levels could also have benefits for climate change. For example, if we dropped some car journeys and walked or cycled instead, we could improve not only our own health, but that of our planet as well.
My research journey
I've been interested in health for as long as I can remember. For my third birthday, I was very excited to receive the Wombling Songs LP. One of the tracks contained some sound advice: "Standing on your tiptoes / Running on the spot / Exercise is good for you / Laziness is not".
Who knows, perhaps the wise words of the Wombles inspired my lifelong fascination with the human body and brain, and the role of diet and activity in maintaining the health of both.
I completed my undergraduate and postgraduate degrees at Bangor University. After working at universities in London and Sheffield in academic research roles, I joined the University of Birmingham in 2004 as a Lecturer in Health Psychology.
In 2015, I was appointed as a Reader in Behavioural Medicine within the University's Department of Primary Care and General Practice. Here, I led research around women's health – including pregnancy, postnatal depression and the menopause – as well several other trials that examined the benefits of community and general practice-based support programmes for physical activity and weight management.
I came to Loughborough in 2018 where I established, and now lead, CLiMB. As a team, we're committed to producing world-class research evidence that assess the merits of health programmes to impact population health and well-being. What's more, we work hard to share our findings in a straightforward way that makes sense to people, so that they understand why making certain health-related decisions is vital.
Throughout my career, I've felt hugely privileged to work in such a rewarding area, and have received substantial career and financial support from the National Institute for Health Research and The Department of Health and Social Care for much of my work and achievements.