Professor Patricia Carrillo
Professor of Strategic Management in Construction – Architecture, Building and Civil Engineering
Professor Patricia Carrillo is known for her research in two key areas of construction – knowledge management (KM) and Public Private Partnership (PPP) projects. She has recently started to explore digital construction – the use of technology and digital tools across all elements of a project – and leads her School's Digital Research Group. She has published five books, 100 journal articles and more than 100 conference papers.
Learning from experience to effectively manage construction projects
Construction projects are completed by transient teams with disparate valuable skills and knowledge which are not always captured to inform similar future developments. Collecting and managing this knowledge – and, crucially, drawing lessons from it – can be hugely beneficial to future projects, making them more cost effective and time efficient. Patricia's research explores ways to successfully implement knowledge management within construction to benefit all partners and ensure their project's success.
Over the years, I've been involved in a variety of research projects exploring different aspects of construction, but my focus has mainly been on the role of knowledge management within construction enterprises and Public Private Partnerships (PPP).
Making the design, planning and execution of construction projects more efficient not only saves time and money, it can also make them more sustainable and less damaging to the environment.
To date, I've worked on eight projects associated with knowledge management – identifying the type of knowledge needed to progress the construction as well as how to embed and enhance knowledge management processes and technologies to improve project performance.
In this area of research, I've also looked at how we can learn from previous developments and disseminate this knowledge to current and future construction projects – mainly from the contractor's perspective – to ensure success.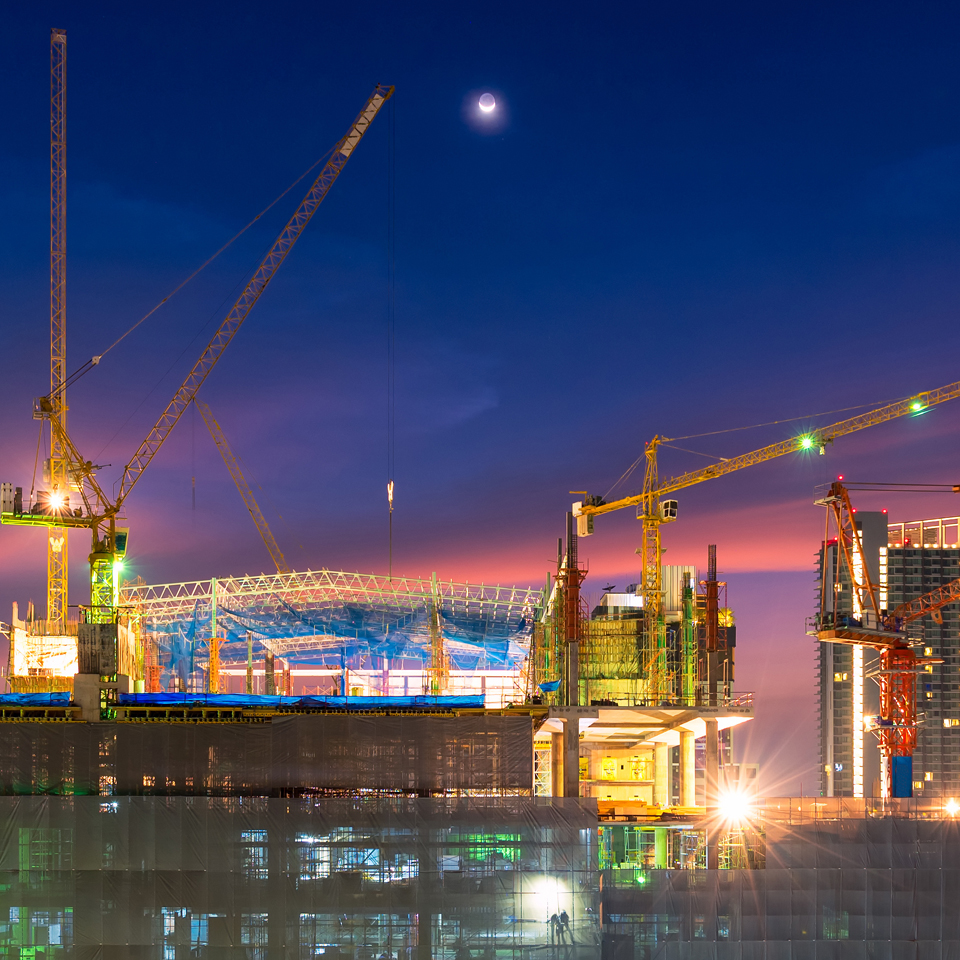 So, you could say, it's all about learning from mistakes and building on strengths to put together a toolkit for effectively managing projects – bringing them in on time and on budget.
My research around PPP projects has investigated ways to amplify the voice and role of stakeholders. I've studied the full PPP lifecycle – spanning educating public bodies (during the procurement stages) to identifying stakeholder engagement intervention points and mechanisms (during the construction and operation phases).
I've worked hard to grow a strong network of research and enterprise partners, including the universities of Florida, Colorado, Birmingham, Leeds and Sheffield as well as industry collaborators like Galliford Try and Interserve. Working as a team, sharing knowledge and expertise, accelerates the translation of research into real-world solutions.
To this end, I was involved in the EPSRC-funded PLEXUS project which brought together partners from academia and industry to explore how we can better work together and utilise UKCRIC's state-of-the-art, world class, national research infrastructure to deliver world-leading infrastructure provision and performance.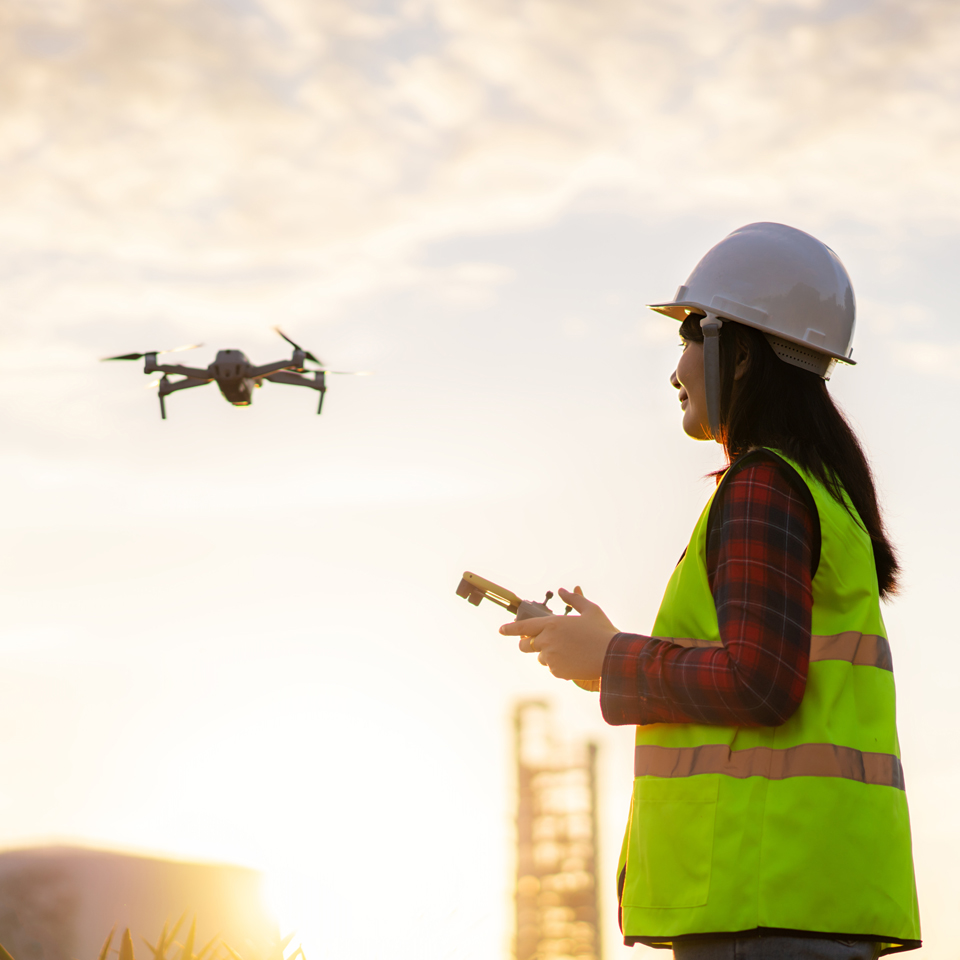 In another collaborative enterprise, with Professor Andy Dainty, I led the successful Knowledge Transfer Partnership with Galliford Try (2016-17) which built capacity within the company for innovative technologies and processes to enhance project delivery. We specifically explored the use of data intelligence to help plan project outcomes more accurately and efficiently.
My interest in digital construction evolved during this project – and it's an area that offers some really exciting possibilities for the industry.
Digital tools can be used to improve project delivery and the efficient operation of our built environments. For example, building information modelling (BIM), digital twins and project management software are already changing how construction projects are run.
The Digital Transformation of the construction industry is a key goal. We aim to exploit emerging digital technologies to improve our decision-making and construction processes. For example, these include investigating the relationship between bionic robots, human workers and Artificial Intelligence, and creating Digital Twins of communities for scenario planning using variables such as flooding risks and asset management.
My research journey
I grew up in Port-of-Spain, the capital city of Trinidad and Tobago, and studied at the University of the West Indies, graduating in 1984 with my BSc in Civil Engineering.
At university, I wanted to study Engineering and, fortunately, the first year of my degree was General Engineering which gave me time to consider my speciality from the second year.
I was fascinated by the construction of the new Engineering Faculty complex just outside one of my lecture theatres. My Civil Engineering lecturers made their lectures come alive by explaining the various construction processes.
From that moment, I was attracted by the complexity and variety of professionals involved in engineering and construction. I also really liked the idea of working on a project - that would be visible for generations - and being able to say, "I helped to build that"!
When I graduated, I started my career as a civil engineer, working in the public and private sectors for about four years. I worked on a range of projects including the construction of multi-site, high-density housing developments and the infrastructure design for an industrial park.
I returned to academia in 1988, having been awarded a British Council Scholarship, and came to Loughborough to study for my MSc in Construction Management and then my PhD, focusing on Mergers and Acquisitions in the Construction Industry.
Alongside my studies and research, I worked as a University Teacher and was promoted to Lecturer in Construction Management in 1992.
Over the years I've held a number of roles within the School – Admissions Tutor, Programme Director, Director of Postgraduate Studies and, most recently, Associate Dean for Teaching. For the last couple of years, the latter was a challenging post – we worked very hard to manage COVID-impacted teaching to ensure student learning didn't suffer.
Ensuring continuity for our students was really important to me. Over the years, many people have inspired me, and supported my own learning and development – and I strive to do the same.
Fairly early in my research journey, I was lucky to have a remarkable colleague who acted as my mentor, encouraging me to progress my career. He involved me in his research networks, grants and PhD supervision – allowing me to gain the confidence to win my own grants and develop as a researcher and teacher.
I'd like to think that by supporting students and young researchers, I'm repaying this kindness.
I'm particularly passionate about encouraging more young women to pursue STEM subjects – especially engineering – and hope that I'm able to provide a strong role model for them.