Dr Marco Pino
Senior Lecturer in Communication and Social Interaction – Communication and Media
Dr Marco Pino is an expert in conversation analysis. He examines recordings of real conversations to understand what works and doesn't in the everyday interactions we have with the people around us. His area of interest is healthcare communication and, over the years, his research has increasingly focused on conversations around end-of-life in hospice settings. His findings underpin RealTalk – a suite of training resources for palliative care practitioners, recently licensed by the University to Treetops Hospice.
Enhancing healthcare and end-of-life communication
Hospice UK acknowledges that talking about death is difficult – particularly with loved ones – but also recognises how important it is for everyone. Marco's work provides much needed support and guidance for palliative care professionals, helping them to guide the people in their care – and their loved ones – to talk honestly, openly and with compassion.
My research has long focused on healthcare communication. I've studied how people share personal experiences and complaints, manage interpersonal conflict, and resolve miscommunication. Since 2014, I've really concentrated on conversations around delicate topics like terminal illness and dying.
I use an approach called conversation analysis to examine what's said and how. And, because interactions are videoed, I can also scrutinise the effects of body language – expressions, gestures and so on.
By studying these details, I can make observations about what contributes to successful interactions and, just as importantly, what doesn't. The outputs of my work – in the form of guidance and toolkits – are proving really helpful to healthcare practitioners.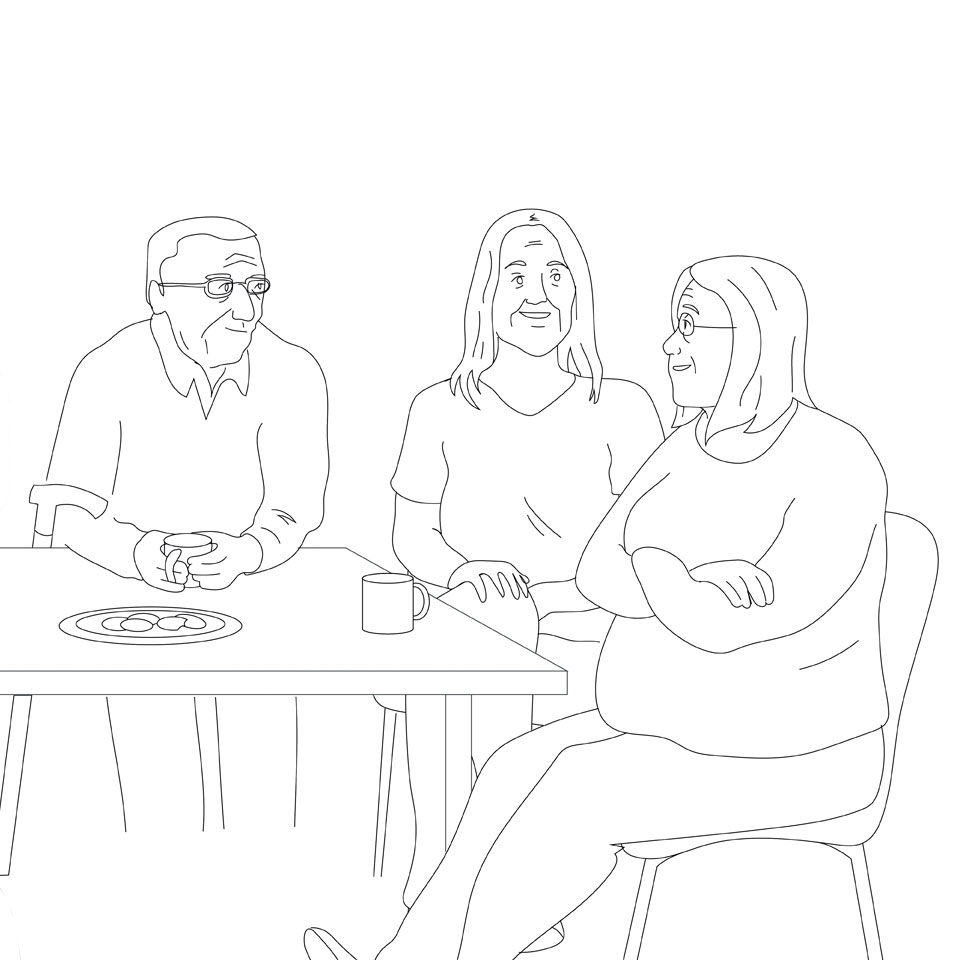 As part of an exceptional team drawn from the wider VERDIS project – started by Prof Ruth Parry – I've been exploring end-of-life communication in hospice-based palliative care. We've recorded and analysed consultations involving doctors, physiotherapists, occupational therapists, patients and their companions in a hospice setting. With the support of a charity and their volunteers, we've also recorded and analysed support group meetings for the bereaved.
Our work has identified the practical problems and dilemmas that all participants face in these interactions and analysed the communication practices they use to navigate them.
We have used these findings to create a suite of innovative, evidence-based training resources – RealTalk which are freely accessible to registered communication skills trainers in the NHS, independent hospices, third sector organisations, and higher education institutions.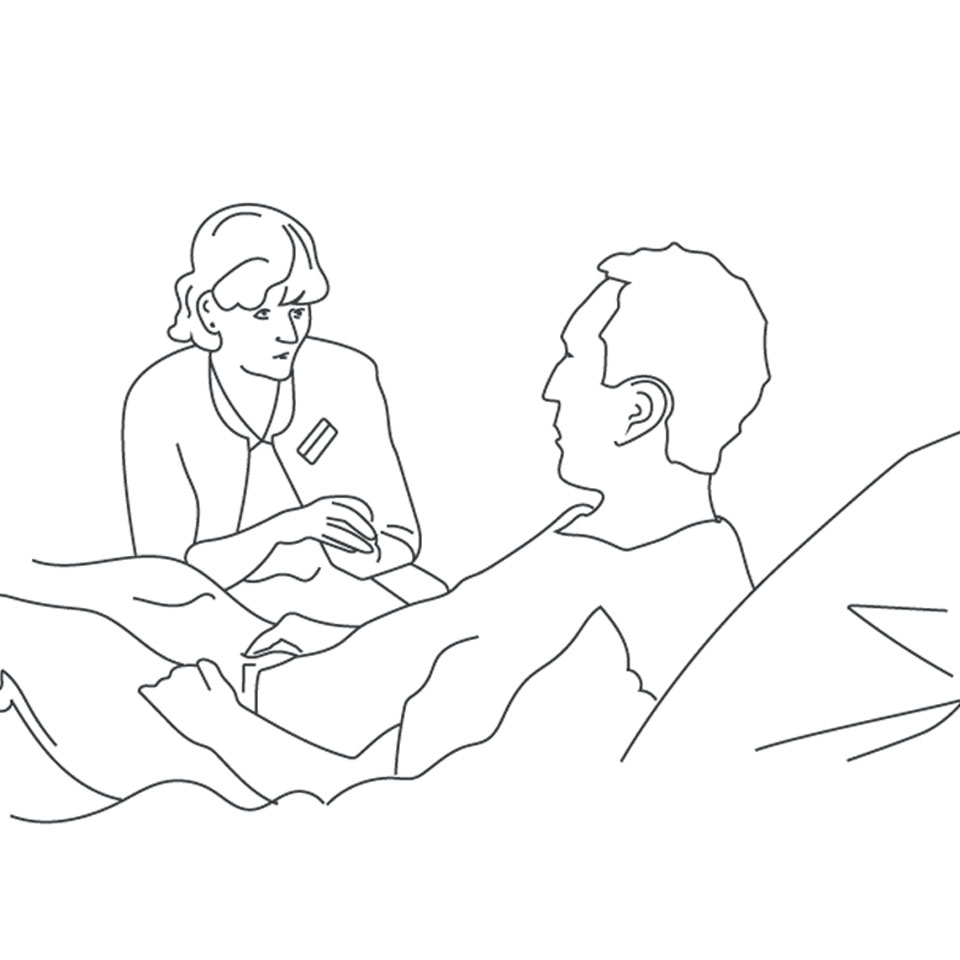 They include several training modules, including how to engage patients and their loved ones in end-of-life conversations, pain assessment, empathy and bereavement support. I'm proud to say that they are already widely used by health and social care trainers.
In 2022, the University licensed RealTalk to Treetops Hospice, ensuring wider use and the long-term sustainability of the project.
We launched an international version in 2023 - so people outside the UK can now apply to become registered users of RealTalk.
It's good to know that RealTalk is equipping practitioners with the tools they need to sensitively and successfully navigate the difficult conversations they face every day.
My research journey
Communication has been central to my work at every stage of my career. Indeed, listening and responding with empathy are vital to the success all of our day-to-day interactions. And, pinpointing what works (and doesn't) in particular moments and circumstances is a fascinating and endless field of study.
Before embarking on my current research path, I worked for several years as a support worker within addiction rehabilitation programmes.
My PhD – which I completed at the University of Verona – drew on and complemented this work. I explored communication within therapeutic community group meetings for people with mental health diagnoses and individuals recovering from alcohol and drug misuse.
I wanted to systematically study how and why some interactions in these settings succeed while others do not – either way, really impacting the outcomes for clients. Thus, began my fascination with conversation analysis. It gave me the tools to highlight the moment at which a conversation derails or gets back on track – perhaps with a word, tone or gesture.
Having secured a Research Associate post, I stayed in Verona for a couple of years after my PhD, continuing my exploration of communication and application of conversation analysis – recording and analysing interactions in healthcare settings. I ran practitioner workshops to share my findings and support their interactions with patients and their loved ones. I was thrilled that the sessions received such positive feedback.
At the end of 2013, I came to the UK and joined The University of Nottingham as a Research Fellow with the VERDIS project – led by Professor Ruth Parry (now also at Loughborough) and funded by the Health Foundation.
VERDIS was launched to analyse and enhance communication between patients, their families and professionals within palliative care settings to allow opportunities for shared, end-of-life-care decision-making. This research – using conversation analysis to identify good practice – now underpins a range of guidance and training materials.
In 2015, I was thrilled to be awarded the Marie Sklodowska-Curie Fellowship which brought me to Loughborough. I joined the two-year Interaction in Therapeutic Communities (INTERACT) project – focusing on communication between professionals and clients within therapeutic communities for drug and alcohol rehabilitation. Our work has resulted in a range of resources for practitioners.
When the project came to an end, I was proud to accept the post of Lecturer – and delighted to become a Senior Lecturer in 2021.
Since 2015, I've been involved in RealTalk which is incredibly rewarding. It gives me opportunities to work closely with practitioners and volunteers who work in palliative care – and I feel that my research is making a difference by helping to improve communication as well as the experiences and outcomes for patients and their families.
Looking forward, I'd like to expand my research by studying sensitive conversation in other settings, including early meetings with patients recently referred to the hospice, and end-of-life conversations in hospital emergency departments. I'm also moving in new directions, for example studying misgendering in everyday social interactions.
In a nutshell, I hope that my work will contribute to our fundamental understanding of how people communicate while fostering inclusive and supportive environments.