Dr Kajal Gokal
Senior Research Associate - Sport, Exercise and Health Sciences
Kajal explores health-related behaviour change interventions to empower individuals to make positive changes to their health and wellbeing and has a strong interest in how new approaches involving both digital technology and self-managed physical activity can help achieve this goal.
In 2020, Kajal secured a five-year role funded by the National Institute for Health Research to explore innovative lifestyle interventions to improve population health.
Exercise Oncology: The prevention and management of cancer through physical activity
Physical activity can reduce the risk of cancer, treatment related symptoms and the risk of re-occurrence in some cancers. Yet, most of the population remains inactive and physical activity is not routinely promoted to patients by their cancer healthcare professional during or after cancer treatment.
The population is becoming less physically active and more sedentary, increasing our risk of developing non-communicable diseases such as cancer. Only 6% of men and 4% of women meet the minimum requirement of at least 150 minutes of moderate intensity physical activity per week. Moderate to vigorous physical activity can reduce the risk of developing cancer by 10-24% depending on the type of cancer.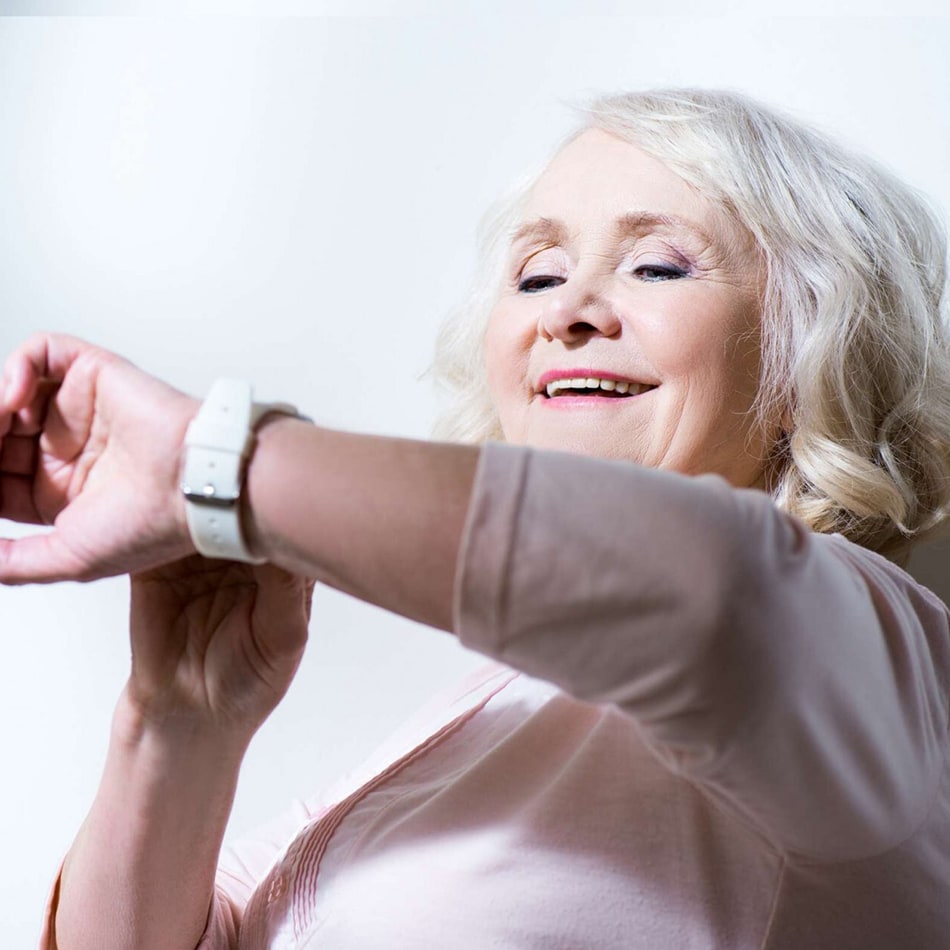 Evidence gathered over the last 20 years has highlighted the importance of physical activity both during and after treatment to reduce the risk of recurrence, improve physical functioning, psychosocial wellbeing and quality of life. Yet 70% of patients remain inactive and physical activity is not recognised as a critical component in cancer care and recovery.
My work focuses on the implementation of behaviour change interventions to support the uptake and maintenance of physical activity for both primary and secondary cancer prevention. This involves addressing the barriers to physical activity during and after treatment as well as providing support and the tools to manage and monitor progress. Working with patients and health care providers, I aim to tailor digital interventions specifically for adults affected by cancer. Ultimately, I hope that these digital tools can be embedded within routine cancer care so that all patients are supported to increase their physical activity levels and improve their health and chances of survival.
In addition to implementation within the NHS, I am also working with a number of multi-disciplinary teams both nationally and internationally to develop social interventions encouraging physical activity among all those affected by cancer.
Part of this project explores the use of a social networking platform (NextDoor) with mothers living in urban, low-income communities in New York City to improve social cohesion, minimise barriers and promote healthy behaviours for primary cancer prevention. If the intervention proves effective, we will explore how to replicate it in other US states and the UK.
I feel very fortunate to be part of a really dynamic team at Loughborough in the Centre for Lifestyle Medicine and Behaviour (CLiMB) where my research is part of pioneering projects such as Snacktivity. My work is also enriched through invaluable research partnerships with a number of UK and US universities and close relationships with the oncology team at the Leicester Royal Infirmary, Maggies Cancer Caring Charities, Breast Cancer Care and internationally with NextDoor.
I hope that my research leads to physical activity promotion being embedded within routine cancer care, to improve patients' health and increase their chances of survival.
My research journey
After completing my undergraduate degree in Psychology at Aston University I furthered my interest in behaviour change and physical activity through a PhD at Loughborough. Following a Research Associate post at Coventry University joint with Public Health Warwickshire for three years, I returned to Loughborough in 2019 where I lead on the prevention and treatment of diseases within CLiMB. I am delighted to have been given the opportunity to explore my passion further whilst working alongside world-leading experts in the field at the National Centre for Sport and Exercise Medicine.