Dr Ishara Dharmasena
RAEng Research Fellow and Lecturer - School of Mechanical, Electrical and Manufacturing Engineering
Dr Ishara Dharmasena's expertise lies in mechanical energy harvesting technologies, wearable electronics and smart textiles. In August 2021, he was awarded a RAEng Research Fellowship to pursue his research in triboelectrically powered super-smart textiles for remote health monitoring.
Smart textiles for remote health sensing and energy generation
Triboelectric nanogenerators (TENGs) generate electricity from motion – using static charges and electrostatic induction. They could potentially be used as self-powered precision sensors for monitoring human motion. However, several drawbacks – including inconsistent and unstable signals, and low wearability – mean that they aren't suitable for use in wearable devices. Dr Dharmasena's team has developed a unique system that overcomes these problems – paving the way for real-world applications.
More than one billion people live with some form of disability. In many countries, health services for people with disabilities are either non-existent or desperately under resourced. Improving disability services in primary healthcare, particularly in rehabilitation interventions, would improve the quality of life for millions of people worldwide.


Every time we move, we generate power. Harvesting some of this energy would provide each of us with our very own sustainable and portable energy source.
This rather sci-fi sounding idea is becoming a reality – and making sure it does is the focus of my research.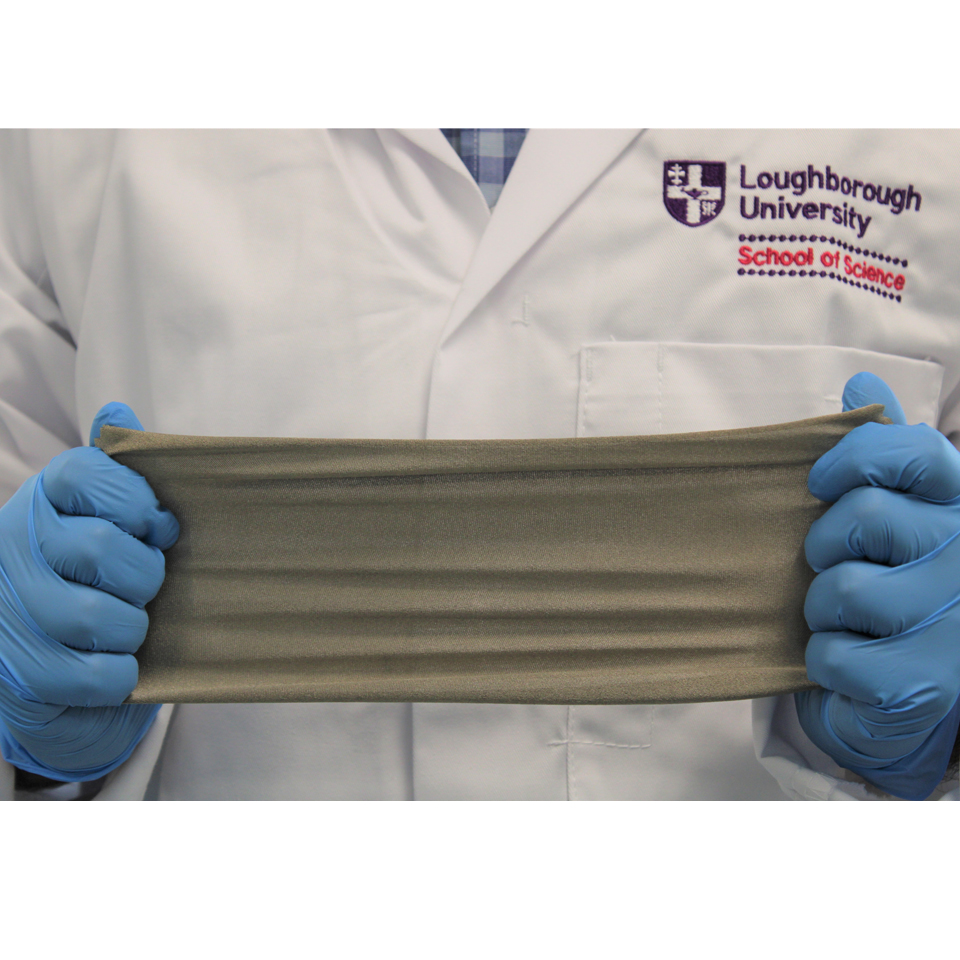 Working with several partners – including colleagues at Regis Fabrics, MAS Holdings and the universities of Moratuwa, Surrey and Exeter – and building on my previous research, I'm exploring super-smart textiles that capture energy from the wearer's movement to support self-powered health monitoring.
This kind of technology could be used to assess various conditions – including movement disorders, knee osteoarthritis, sports and other injuries – and support the rehabilitation processes.
It would mark a real step forward in telerehabilitation – an emerging field which uses telecommunication technologies to improve care quality and reduce costs by enabling long-distance rehabilitation monitoring and interventions.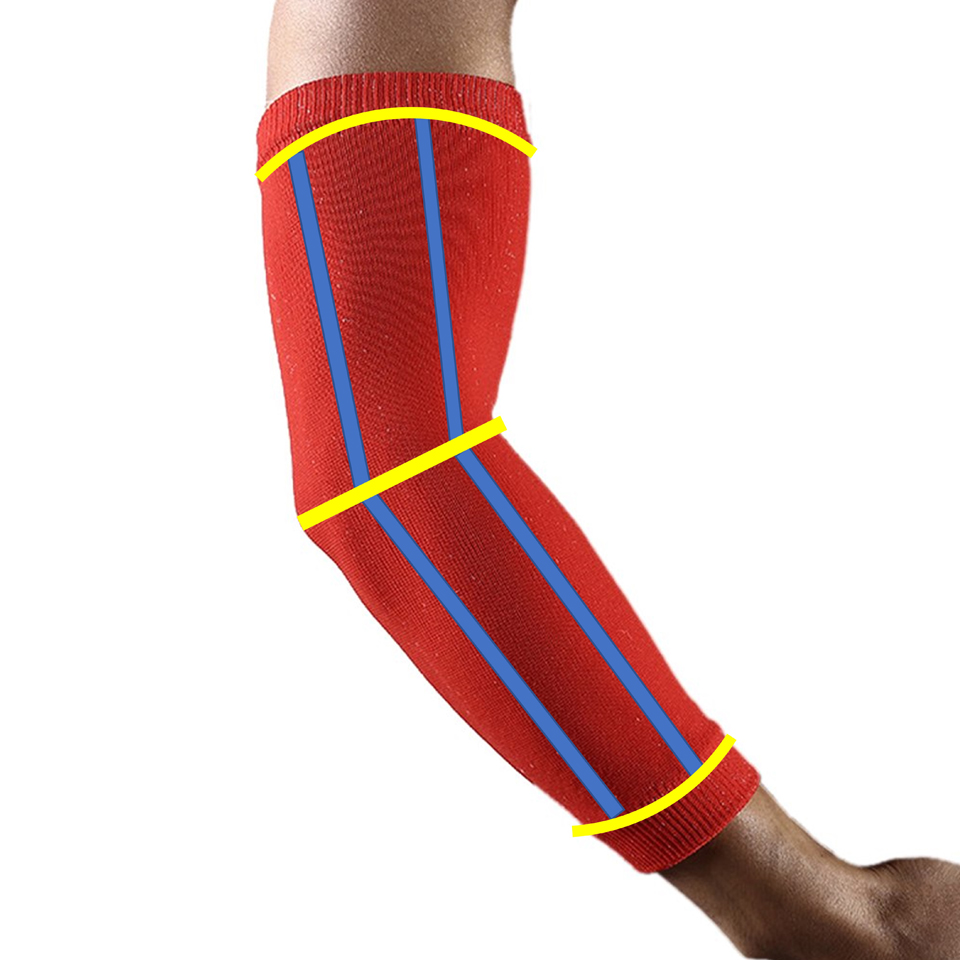 My current aim is to develop prototype smart garments that will capture motion data for elbow movement. Unlike existing TENGs that are flat plastic sheets, these smart textiles will be fabrics that fit the limb perfectly, dramatically enhancing their sensitivity.
And they will, of course, be sustainable and self-powered – drawing on the energy produced by the limb during assessment – relaying the gathered data to a mobile device for analysis and diagnosis.
Working in tandem, these TENGs will provide clinicians with detailed information about the patient's range of movement, supporting diagnoses and treatment – even when the two people are miles apart.
I'm really hoping that my work will herald inexpensive, lightweight, comfortable and more environmentally friendly sensor technologies that will take telerehabilitation to the next level.
My research journey
As a child, I was mesmerised by science fiction. The suit of the Ironman, armour of the Universal Soldier and ingenuity of the Knight Rider vehicle all fired my imagination.
Over the years, my interest in engineering grew. I realised the impact that engineers have in tackling critical global issues – poverty, healthcare access, global warming and access to education.
In 2014, I graduated from the University of Moratuwa (Sri Lanka), obtaining the awards for the best academic and overall performance in Textile Engineering.
I then found employment with the Sri Lanka Institute of Nanotechnology (SLINTEC) as a research scientist working in nanotechnology and smart textiles. This industrial experience taught me a lot about interdisciplinary research, manufacturing and the techno-economic aspects of R&D.
I moved to the UK in 2015 – completing my PhD at the Advanced Technology Institute (University of Surrey) in 2019. I focused on three related technology areas – triboelectric energy harvesting, self-powered energy systems and smart textiles.
I introduced a new branch of TENG simulations (DDEF Theory) and several breakthrough experimental developments which earned me the ABTA Doctoral Researcher Award in 2018.
During my PhD, I was privileged to receive training on flexible TENGs at Professor Zhong Lin Wang's pioneering lab (Georgia Tech, USA), and on microelectronic fabrication at the Centre of Microelectronics in Provence (France).
I joined Loughborough in November 2019 as an EPSRC Doctoral Prize Fellow which allowed me to pursue my current path – marrying TENGs with advanced textiles as an independent researcher.
I am also a Visiting Senior Lecturer at the University of Moratuwa and am involved in various outreach activities – something that is really important to me. I see it as passing the baton to younger people – promoting engineering education and inspiring the next generation of scientists.
In August 2021, I fulfilled a long-held aspiration. My years of hard work were rewarded by the Royal Academy of Engineering – I was honoured to receive one of their prestigious Research Fellowships which will allow me to continue to advance my work over the coming five years.
TENG technologies are still in their infancy, and I'm lucky to be amongst the pioneers in the field – paving the way for some really exciting developments in wearable health monitoring.
The prestigious Royal Academy of Engineering Research Fellowship – with its outstanding support – is a monumental step in my journey towards improving the living standards of people worldwide.