Meet the Team
Meet the coaching and management team at the Club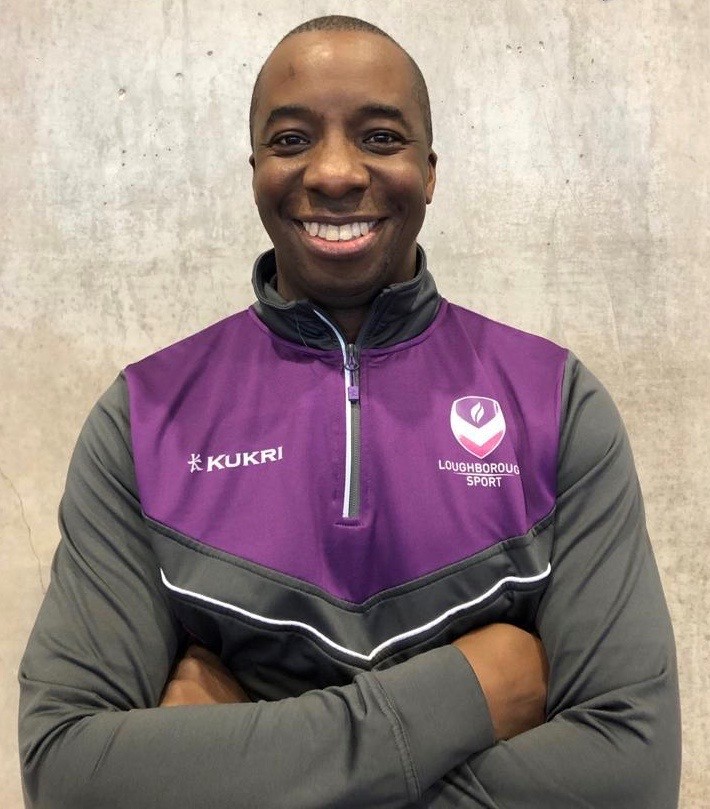 Femi Akinsanya
Director of Athletics
Femi has over 40 years experience in athletics as a competitor, coach and leader. He was an international triple jumper who competed at the 1998 Commonwealth games and won triple jump gold at the 2004 World Masters Athletics Championships.
In 2009 Femi spent four years with British Athletics as an apprentice coach under the mentorship of Aston Moore. He moved to England Athletics as a National coach mentor for triple jump before being promoted to National Coach Mentor Lead for Jumps and Combined Events. Having spent six years with England Athletics, he joined Loughborough University as Director of Athletics in December 2019.
Femi has extensive knowledge across multiple athletics disciplines and has previously coached 2008 Olympic Games silver medalist Phillips Idowu, 2010 Commonwealth Games gold medalist Louise Hazel, Paralympic and World finalist Laura Sugar, and Para World junior champion Karim Chan.
+44 (0)7925 148271
O.Akinsanya@lboro.ac.uk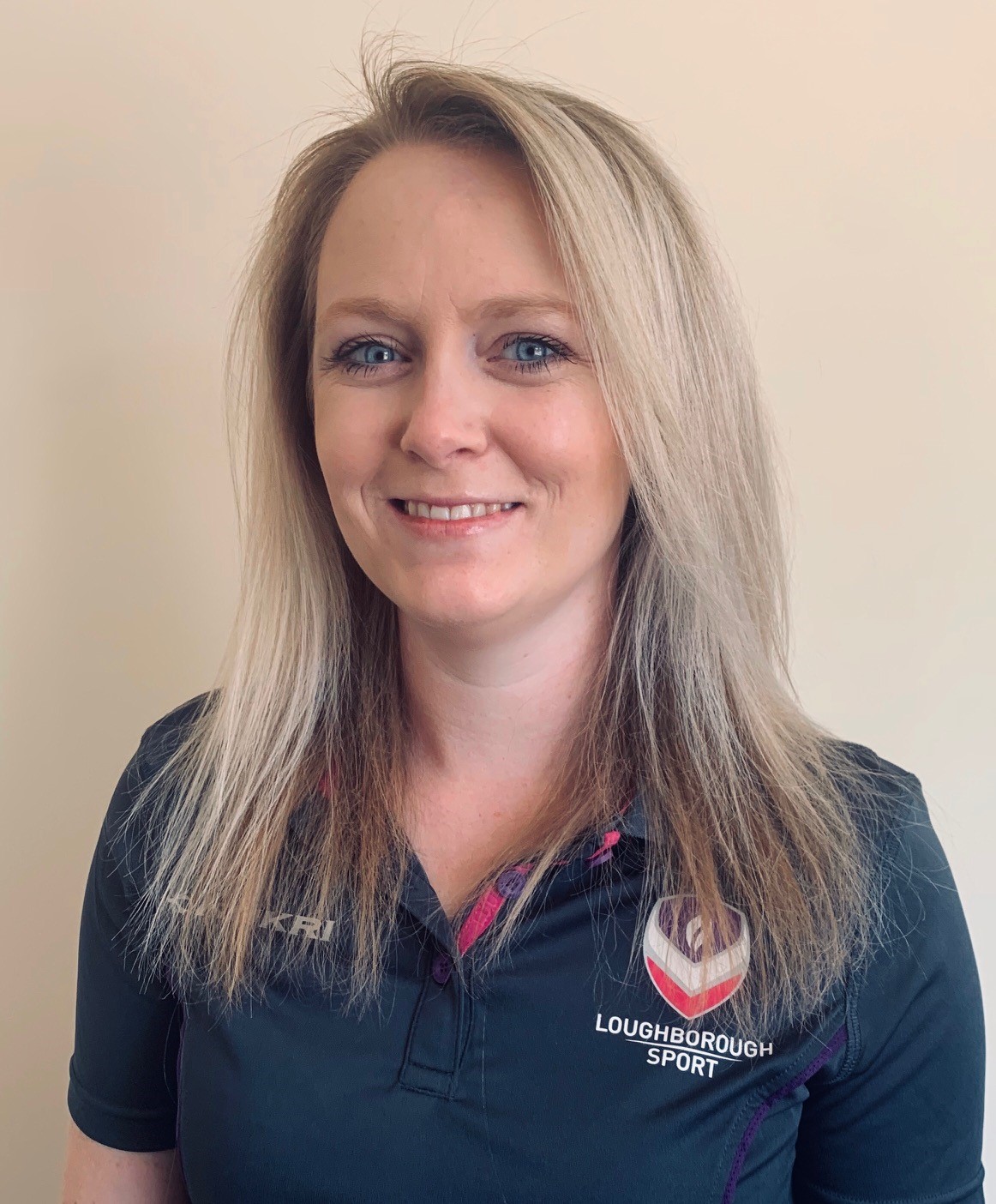 Emma Wiltshire
Athletics Programme Manager
Emma supports Femi with the running of the club as well as being the main contact for competition, BUCS and general club enquiries.
She is a proud Loughborough alumna, completing her undergraduate and postgraduate degrees at Loughborough while serving on the athletics club committee for four years.
Since graduating in 2007, Emma has worked extensively in athletics administration including roles as Performance Logistics Manager with Welsh Athletics, Loughborough HiPAC Senior coordinator with British Athletics, and Senior Coordinator on the World Class Paralympic Programme with British Athletics. She has managed athletics teams at all levels from the Celtic Games to the Commonwealths and World Championships.
+44 (0) 7387 259512
E.Wiltshire@lboro.ac.uk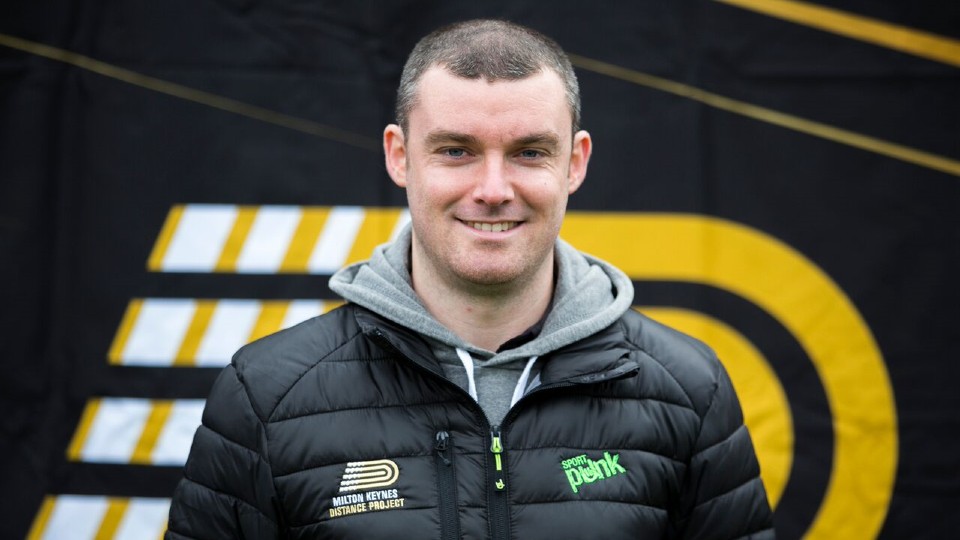 Kyle Bennett
Head Endurance Coach
Kyle Bennett succeeds Loughborough icon George Gandy who sadly passed away in October 2020.
He joins the University after seven successful years as Head Endurance Coach at Oxford University whilst also holding the position of Regional Coaching Lead for Endurance (Midlands) for England Athletics.
Bennett has over sixteen years' experience of coaching juniors to international athletes and is also the talent lead on the youth and junior talent programmes for England Athletics.
During his time at Oxford, Bennett led the men's team to bronze at the 2017 and 2018 British Universities & Colleges Sport (BUCS) Championships whilst there was also notable success in the European and World Cross Country Championships, and the World Student Games.
K.K.Bennett@lboro.ac.uk
Nick Dakin
Head Sprints and Hurdles Coach
A specialist in coaching the 400m Hurdles and 400m, Nick Dakin has coached athletes to Olympic, World and European Championship finals and podiums. Students who have benefited from Nick's coaching include Chris Rawlinson, Martyn Rooney, Rhys Williams and David Gillick, as well as countless other BUCS and National Champions.
Nick is also a regular member of the Great Britain & Northern Ireland athletics team staff, and plays a key role in 4 x 400m activity, guiding teams to European and World Relay medal success.
N.Dakin@lboro.ac.uk
David Feeney
Head Combined Events Coach
David is a Loughborough alumunus and former Great Britain decathlete who specialised in the hurdles towards the end of his athletics career.
He picked up the coaching bug from his parents who helped in the early stages with coaching a young Niamh Emerson, who would eventually become World Junior Heptathlon Champion under David's guidance.
David currently works with combined eventers Katie Stainton and Ellen Barber amongst others, with Loughborough scholar Barber holding the 2022 European and Commonwealth qualifying standard for heptathlon.
D.Feeney@lboro.ac.uk
Nell Hart
Athletics Operations Assistant
Nell is currently undertaking a placement year as Operations Assistant to Athletics. She is doing an undergraduate degree in Psychology and has a background in Lacrosse. Her love for sport started at Monmouth School, where she was named Sportswoman of the Year for two years in a row. She is currenty captain of the women's Loughborough 1st team for lacrosse and has played internationally for Wales.
e.hart-20@student.lboro.ac.uk
Joe McDonnell
Head Para Sprints Coach
New to the Loughborough University coaching team in 2020, Joe has been coaching Paralympic athletes for 18 years. During this time, he has coached three Paralympic Gold Medallists and four World Champions, and coached two athletes to World Records (Sophie Hahn T38 100m & 200m; Libby Clegg T11 100m & 200m). Joe has been a member of team staff for European Championships, World Championships and the Paralympic Games and is the Lead Athletics Coach for the UK Invictus Team.
As well as being responsible for the coorindation of Para Sprint coaching at Loughborough, Joe also heads up Para athlete recruitment for any athlete looking to train and compete for Loughborough University.
J.A.McDonnell@lboro.ac.uk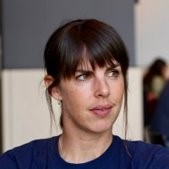 Kate Rooney
Pole Vault Coach
A former British record holder for the pole vault, Kate attended both the 2008 and 2012 Olympic Games, as well as finishing 6th at the 2009 World Championships.
After taking time out of the sport to start a family, Kate has made a successful return to coaching, with notable recent success stories being Commonwealth finalists Owen Heard and Ellie McCartney, and BUCS medallists Sophie Ashurst and Felicia Miloro.
K.Rooney@lboro.ac.uk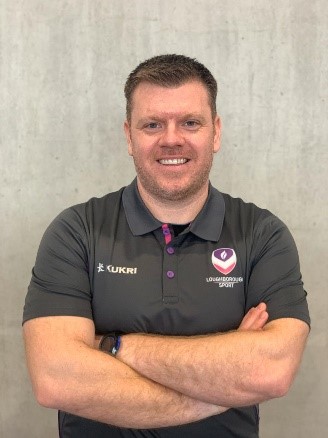 David Turner
Head Throws Coach
A Loughborough alumnus, David is the Head Throws Coach at Loughborough University and specialises in the Javelin Throw. David coaches most of the Scholar and First Team Javelin Throwers at Loughborough and has coached for Great Britain & NI, England and Wales at Major Championships and International Meetings. David is also currently the England Athletics Event Lead for the Javelin Throw. His coaching highlight is coaching Paralympic Champion Hollie Arnold to Gold and a World Record in the final round of the 2018 Gold Coast Commonwealth Games.

David coordinates the throws coaching and support services for throws at the university and should be the first point of contact for any throws athletes interested in studying at Loughborough.
D.Turner@lboro.ac.uk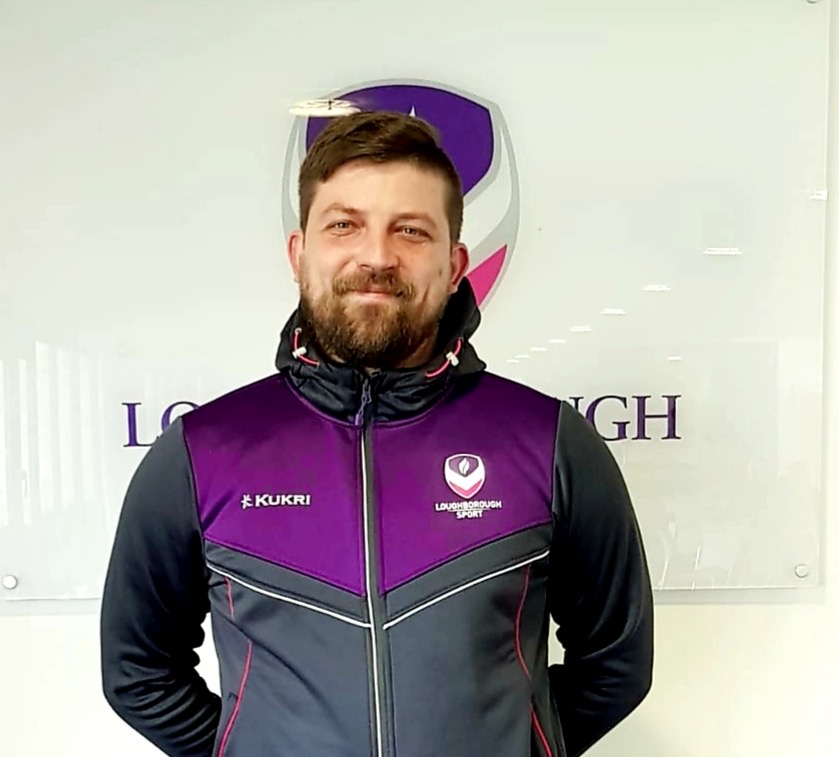 Łukasz Zawiła
Head Jumps Coach
A former high jumper in his native Poland, Łukasz has over ten years of coaching experience in both Poland and the UK. He coaches triple jump, long jump and high jump, and athletes he has coached have had International success representing England, Scotland, Cyprus, Poland and Great Britain & Northern Ireland. During his coaching career he has coached athletes who have gone onto win national Championships and make finals at both European Championships and World University Games.
As well as being the Head of Jumps for Loughborough, Łukasz works on the Youth Talent Programme, working with athletes on the British and England Athletics talent pathway.
L.Zawila@lboro.ac.uk
Emma Maris & Nils Bogaard
Performance Analysis - Biomechanics
Emma achieved a first class BSc in Exercise and Sport Science from Exeter University and is now studying a MSc in Sports Biomechanics at Loughborough. She has a keen interest in biomechanics and performance analysis and has past experience with Exeter Chiefs.
Nils is currently undertaking a biomechanics and performance analysis internship at British Athletics and Loughborough Sport.
Harvey Maguire
Sports Medicine and Physiotherapy
BSc. (Hons) Physiotherapy, MSc. Advancing Musculoskeletal Physiotherapy.
Harvey is a member of the Chartered Society of Physiotherapy as well as the Health Care Professionals Council and Associaton of Chartered Physiotherapists in Sports Medicine (Bronze level). He graduated with a degree in BSc (Hons) Physiotherapy in 2011, completing his Masters Degree in Advancing Musculoskeletal Physiotherapy in 2016.
Harvey began his career working in professional football at Wolverhampton Wanderers as an Academy Physiotherapist for 2 seasons, from here he undertook a position with Talented Athlete Scholarship Scheme working with athletes across a range of sporting backgrounds, including British Ski and Snowboard and England Table Tennis. From here he began a role at St George's Park, The National Football Centre where he worked with the Professional Footballers Association Residential Rehabilitation scheme as well as a role with The FA Mens Development teams. Harvey began a role with Athletics New Zealand in 2017 supporting their athletes prior to the 2017 Athletics World Championships in London.
Currently Harvey works as a Physiotherapist for British Athletics at Diamond League events, the Sub 2 hour marathon project, British Universities Sport, Athletics New Zealand and England Athletics.
Harvey joined Loughborough University Physiotherapy Clinic in October 2017 and is the Lead Physiotherapist for Athletics and Triathlon.
Josie Pointon, Konrad Lipinski & Joanne Madden-Mckee
Strength and Conditioning
Konrad did his undergraduate degree at Nottingham Trent University before joining Loughborough as a graduate strength and conditioning coach. He has previousely worked as an intern with Surrey Human Performance Institute and BP.
Joanne is a current placement strength and conditioning coach at Loughborough. She has previousely worked as an Athletic Development Coach with Ulster Women's Rugby and was an assistant strength and conditioning coach at Ulster University.
Nicola Rawlinson
Physiology
Nicola has a BSc in Sport & Exercise Science and an MSc in Exercise Physiology both from Loughborough University. She supports the majority of our Performance Sports athletes, applying physiological principles across a wide range of sports and settings. Nicola's key interest areas include running economy, recovery protocols and exercise in environmental extremes.
Andrew Shepherd
Performance Nutritionist
Andy is a Sport and Exercise Nutrition registered (SENr) performance nutritionist with 10 years' experience in providing performance nutrition support to athletes. He has experience as a Sport and Exercise Nutritionist for Swim England and he has supported athletes who have represented their country at European, World and Olympic and Paralympic Games.
Andy supports all aspects of nutrition both on and off court to educate and empower self-sufficient habits and behaviours for the LUNTA players. The emphasis for Andy is to provide players with the knowledge they need to appropriately meet the needs of school, training and competition whilst also providing the nutrition skills and behaviours to transition into the next stage of their career.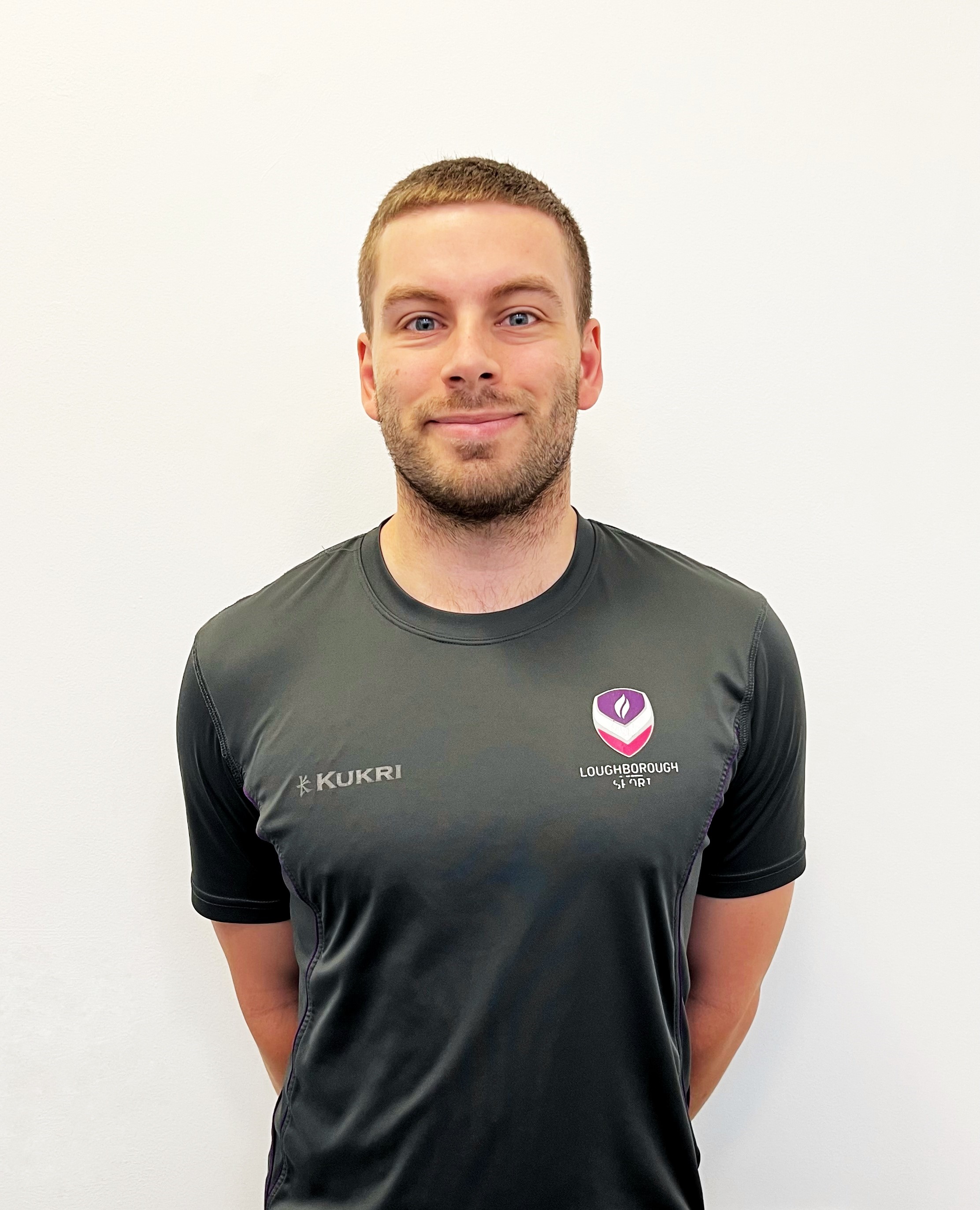 Steve Smith
Soft Tissue Massage
Steve is an experienced sport and exercise professional specialising in sports massage therapy. He has a background in fitness coaching and anatomy knowledge alongside current evidence in physiology and nutrition to identify and improve potential causes of injury and pain.
Simon Wombwell
Performance Lifestyle
Simon has been the programme lead for Performance Lifestyle since 2013. Simon drives the development and delivery of the holistic support programme for performance level student athletes. Simon is a member of the TASS National Lifestyle Advisory group and actively involved in European and national level research.
Previously Simon worked to facilitate high performance environments as an Events Manager working in partnership with the RFU, LTA, UKA and MCCU for 3 years alongside with coaching within Athletics to a senior international standard and mentored within the Loughborough Sport Performance Lifestyle programme. Simon studied at Loughborough graduating from the Geography with Sport and Leisure Management BSc in 2007, completed alongside the avid pursuit of 110mH.
Tim Wyatt & Colm Cuneen
Psychology
Tim is a graduate of Loughborough University and a HCPC registered sport psychologist. For the past 3 years, he has been the sports and performance psychology programme coordinator at Loughborough Unviersity. Tim is trained in Acceptance and Commitment Therapy and his interests within sport psychology are helping athletes get the most from their sporting experiences, developing strategies to perform under pressure and enhance group dynamics.