The unique partnership will allow for university-wide collaboration, with academic Schools delivering development and support throughout the working relationship.
The agreement will also see Le Col integrated into Loughborough's sports offering by providing racewear for its cycling and triathlon programmes and becoming a key sponsor of the Lightning Cycling franchise.
Le Col was founded by former Great Britain cyclist Yanto Barker who remains central to the brand's vision of performance perfection. Its wide-ranging cycling attire is produced in Italy using the highest quality materials and worn in the World Tour by BORA – hansgrohe and Pro Continental women's team, Le Col Wahoo.
Jo Simpson, Commercial and Facilities Director for Loughborough Sport, said:
"I am immensely proud to announce this new strategic partnership with LeCol and Loughborough University. We are always looking to work with the very best brands and organisations and Le Col represents the very pinnacle of performance cycling.
"This partnership brings together everything that makes Loughborough special. Integrating world-leading and impactful academic research into performance cycling and creating a unique developmental pathway for our outstanding athletes. Through this partnership, we will embed world-leading innovation into the world of cycling to break new boundaries in the sport."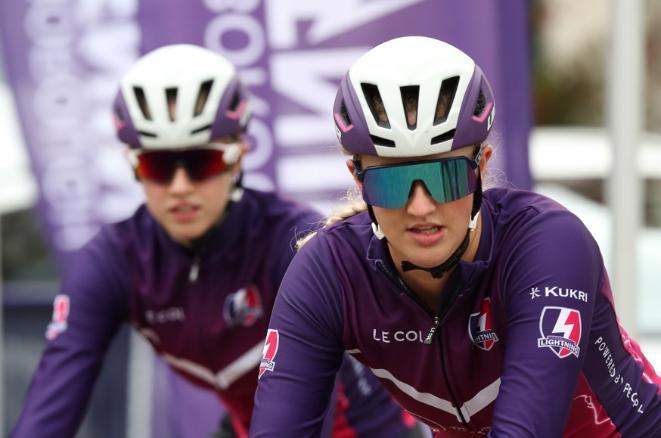 Dr Richard Ferguson, Reader in Human and Exercise Physiology, School of Sport, Exercise and Health Sciences, Loughborough University, added:
"This is a hugely exciting relationship which will allow a multi-disciplinary team the opportunity to collaborate on pushing the boundaries of performance cycling.
"Utilising impactful evidence-based research our focus is to enhance rider performance through continuous innovation, integration and application of scientific and engineering excellence."
Yanto Barker, Le Col's founder, said:
"As a brand we will always strive to keep pushing the boundaries of cycling performance, and our relationship with Loughborough will allow us to do so by leveraging its world-class facilities and academic expertise."
For more information on Lightning Cycling visit: https://www.lboro.ac.uk/sport/performance/lightning/cycling/ and for more information on Le Col visit: https://lecol.cc/.