Meet the Physiotherapy Clinic Team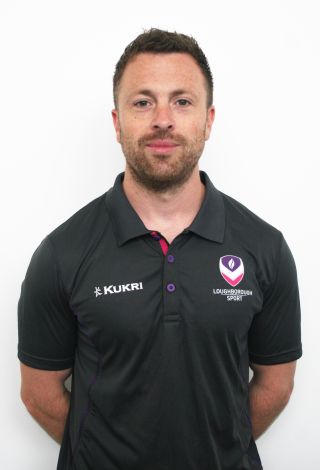 Sam MacGregor
Clinical Lead, Lead Physiotherapist for Basketball and TASS Physiotherapist
BSc. Physiotherapy, MSc, Sports & Exercise Medicine
Sam qualified in physiotherapy from the University of Huddersfield in 2008 and went to work in the NHS in Leeds & Nottingham working across a range of specialities.
In 2010 he moved to work at Derby County Football Club working in the academy, mainly with players aged 9 to 23. Whilst there he headed up the Academy Sports Science & Medicine Department overseeing all aspects of medical and S&C support.
Sam completed his Master's Degree in Sports & Exercise Medicine at the University of Nottingham in 2013. Alongside this, he completed a module in lower limb manual therapy at the University of Birmingham in 2016 and has also completed courses in Acupuncture and Dry Needling.
Sam joined Loughborough University Physiotherapy Clinic in May 2019 and is the Clinical Lead, Lead Physiotherapist for Basketball and TASS Physiotherapist.
Ryan Lambert
Musculoskeletal Physiotherapist
BSc. (Hons) Physiotherapy, BSc. (Hons) Sports Rehabilitation, HCPC, MCSP, MAACP
Ryan is a dual qualified therapist, graduating with First Class Honours as a Sports Rehabilitator from the University of Salford in 2016 and qualifying with First Class Honours as a Physiotherapist from Coventry University in 2019. He has since gained a wealth of experience within the NHS, private sector, and professional sport.
Ryan also has extensive experience working in professional football at both Nottingham Forest and Leicester City football clubs. He also spent a year and a half working in the NHS as a musculoskeletal physiotherapist.
Ryan is also qualified in emergency pitch side first aid, where he still works in a part-time capacity at Leicester City Football Club.
Ryan has plans in the near future to complete a variety of additional qualifications and courses, including a master's degree to further complement his current skill set.
Ryan joined the Physiotherapy Clinic here at Loughborough University in March 2021.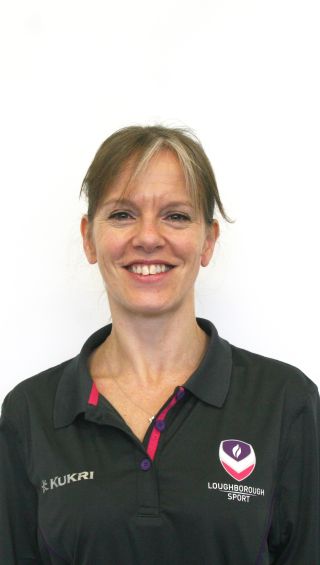 Clare Lickess
Musculoskeletal Physiotherapist
BSc. (Hons) Physiotherapy, HCPC, MCSP, MAACP, MACPSEM
Following graduation from university as a chartered physiotherapist in 2000, Clare completed core rotations around the university hospitals in Birmingham. This gave her essential experience in many disciplines; including respiratory care, orthopaedics, hydrotherapy, trauma and outpatients.
In 2002, Clare decided to pursue her interest in sports, and secured a specialist post in the management of musculoskeletal injuries. Her key responsibilities included the efficient assessment, triaging and rehabilitation of patients with acute, chronic and overuse injuries, assisting them back to high level of function and sport. This was coordinated through close team work with doctors, nursing staff, strength and conditioning coaches and occupational health nurses.
In addition to the above, Clare has also pursued further post graduate qualifications including a diploma in injection therapy, a post graduate certificate in musculoskeletal studies, and she has also become a sports massage practitioner.
Clare has completed her accreditation within the Association of Chartered Physiotherapy in Sports Medicine and has achieved her silver award. Clare continues to work towards achieving her gold.
Clare joined the Physiotherapy Clinic here at Loughborough University in February 2015, further developing her skills in the management of sporting injuries in a multi-sport environment.
Tom Massey
Musculoskeletal Physiotherapist
Bio to follow
Tom joined the Physiotherapy Clinic here at Loughborough University in August 2023.
Sarah Smart
Musculoskeletal Physiotherapist
BSc. (Hons) Physiotherapy, HCPC, MCSP
Sarah qualified as a Chartered Physiotherapist in 2019 from the University of Leicester. She began working as a junior NHS rotational physiotherapist gaining experience in Trauma and Orthopaedics, musculoskeletal therapy, cardiorespiratory, and medical rehabilitation. Sarah specialised in musculoskeletal physiotherapy as a senior therapist within the NHS in 2022 gaining vast experience managing numerous injuries conservatively and post-operatively.
Sarah is currently completing her MSc in Strength and Conditioning at Loughborough University with a particular interest in sport-specific rehabilitation and the fundamental science underpinning injury and performance. She will be conducting research on injury prevention and optimising performance and recovery with elite athletes.
Sarah also works as a clinician with the Loughborough Lightning Centre of Excellence Women's rugby team whilst playing for the Loughborough Lightning Rugby team and the BUCS university 1st team. Sarah also has a particular interest in powerlifting competing in the British Classic Bench Press Championships. Sarah has a strong passion for helping individuals reach their personalised goals, in a sporting and non-sporting capacity.
Sarah joined the Loughborough University Physiotherapy Clinic in January 2023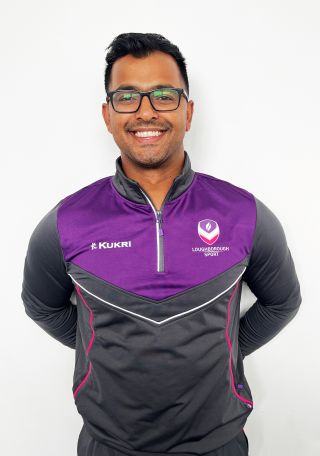 Trishul Vegad
Musculoskeletal Physiotherapist
Bio to follow
Trishul joined the Physiotherapy Clinic here at Loughborough University in August 2023.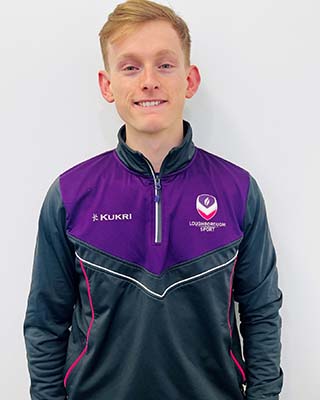 Joshua Cresswell
Lead Physiotherapist for Cycling and Triathlon
Josh qualified as a Chartered Physiotherapist in 2018 from the University of Leicester, where he went on to work as a Junior MSK Physiotherapist in the NHS. Josh began working as a Specialist MSK Physiotherapist in 2019, where he gained experience in the management of complex neuromusculoskeletal problems in both a GP surgery and an NHS Fracture Clinic. He has extensive experience managing both sporting and non-sporting injuries, conservatively and post-operatively.
With an invested interest in the prevention and management of sporting injuries, Josh completed his MSc in Sports & Exercise Medicine at the University of Nottingham in 2022. He has conducted research into the risk factors for running injuries in long-distance athletes and has volunteered as a Physiotherapist at the Virgin Money London Marathon 2021 and Birmingham Commonwealth Games 2022. As a trauma-trained pitch-side clinician, Josh also works part-time as an Academy Physiotherapist at Leicester City Football Club where he likes to cheer on his team.
As a trained Specialist Bike Fitter, Josh has unique skills and experience working with first-time cyclists to World Champions. Managing or mitigating injuries on the bike, as well as optimising performance with biomechanically informed aerodynamic testing. Working at the Silverstone Sports Engineering Hub, Josh has experience working with a plethora of athletes in a cycling-specific wind tunnel.
As an amateur triathlete and marathon runner, Josh regularly competes and understands the unique challenges of competing in multiple sports. Josh has a fuelled passion to help others achieve their sporting goals; whatever the distance!
Josh's motto is 'Movement is Medicine'.
Joshua joined the Loughborough University Physiotherapy Clinic in December 2022 and is the Lead Physiotherapist for Cycling & Triathlon.
Sports Massage Therapists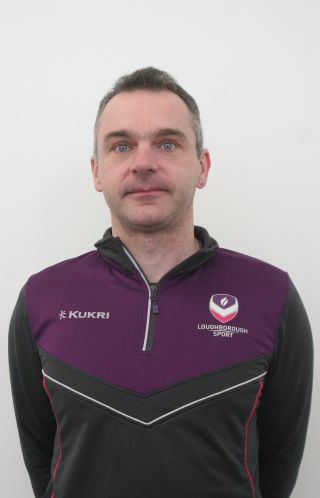 Steve Capewell
Sports Massage Therapist
BTEC Level 5 Sports & Remedial Deep Tissue Massage
Steve completed his BTEC Level 5 Sports & Remedial Deep Tissue Massage at the Gaia Centre in Loughborough in 2010. He has worked with a variety of clients, including professional sports people and the general public. He has massaged at several events, including marathons and triathlons. Steve is a keen distance runner and has also qualified as a coach in running fitness at Loughborough University.
Steve joined the Loughborough University Physiotherapy Clinic in March 2016.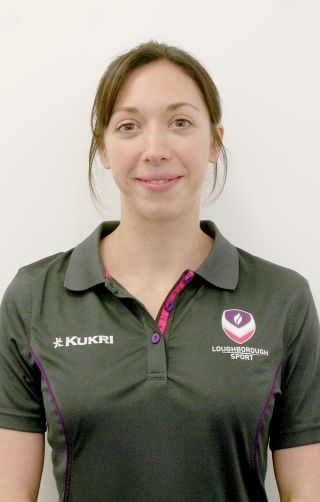 Amy Smith
Sports Massage Therapist
OLY and ITEC Level 4 Diploma in Sports Massage
Amy completed her ITEC Level 4 Diploma in Sports Massage with Sports Performance Services in 2015. She has since worked with athletes in a variety of sports, with both able bodied and para athletes, and in a clinic situation with the general public. After graduating from Loughborough University in 2009 with a BSc Hons in Sport & Exercise Science, she continued with her own swimming career up until 2014, giving her an understanding of the effect soft tissue therapy has on training and daily life.
Amy competed for the Great British swimming team in the London 2012 Olympic Games.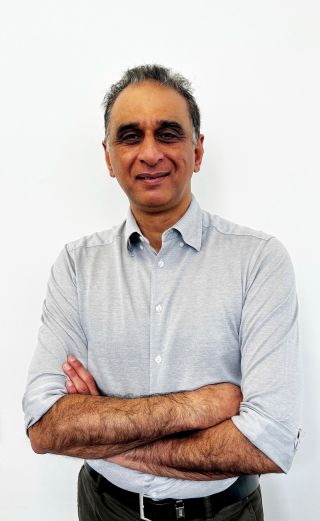 Mr Subash Tandon
Consultant - Knee Specialist
MB BCh BAO, FRCSI, FRCS (Orth.)
Also has private practices at Spire Leicester Hospital and Leicester Nuffield Hospital, where any investigations and any surgical management will be conducted.
Specialties:
Orthopaedic surgery, arthroscopy, knee surgery, osteoarthritis, soft tissue injuries, sports injuries, and sports medicine
Special clinical interests:
Knee pain, leg pain, stiff knee.
Arthroscopic knee surgery e.g. keyhole knee surgery, meniscal surgery, and meniscus repair.
Total knee replacements, partial knee replacements, loose knee replacements, revision knee replacement, patellofemoral replacement, patella surgery.
Knee sports injury, ankle sports injury, shoulder sports injury.
Knee ligament surgery, ACL surgery, ACL reconstruction, PCL reconstruction.
Management of arthritic knees especially those in young adults e.g. Joint injections, steroid injections, osteoarthritis, cartilage wear, chondroplasty, synovectomy.
Children and adolescent knee injuries and sports injury, osteotomy surgery, training advice, trauma and reconstruction, facture.
Research interests:
Cruciate ligament reconstruction
Cartilage grafting, meniscal transplantation and repair
Injuries to patella tendon and quadriceps tendon (especially chronic)
Patella disorders, dislocation and instability
Current NHS and/or university posts:
Consultant Orthopaedic Surgeon, University Hospitals of Leicester NHS Trust
Current membership(s) of professional, national and regional bodies:
Royal College of Surgeons (Ireland), Fellow of British Orthopaedic Association, British Association of Surgery of the Knee and General Medical Council.
Professional profile:
Mr Tandon qualified from Queens University Belfast Medical School in 1988. After a few years of postgraduate orthopaedic training in Belfast, he did a pre-registrar trauma fellowship in Stoke on Trent Hospital Staffordshire. He trained in orthopaedic surgery on the Robert Jones and Angus Hunt Hospital Oswestry rotation from 1993 to 1999 and at the concluding period of this rotation he directed his attention to surgery relating to sports injuries. On completion of this rotation, he spent a further year in a specialist fellowship training at the Wakefield Orthopaedic and Sports Injury Clinic in Adelaide, Australia, where he focused on minimally invasive knee surgery, sport injuries and joint replacement surgery. He then spent a further short period in Melbourne working with an eminent knee surgeon. He also completed a fellowship in the Landeskrankenhaus, Salzburg with Professor Herbert Resch. Here he furthered his interests in ski injuries and various other knee problems common from the area of Salzburgerland. On returning to the United Kingdom, he initially took on a consultant post at Wolverhampton before moving to the University Hospitals of Leicester in August 2002.
His particular interest lies with soft tissue injuries relating to sports injuries of the knee and the treatment of this using minimally invasive surgery. He regularly sees amateur and professional sportspeople with knee problems. He looks after and provides orthopaedic surgical management for the Leicester Tigers Team and Academy, Leicester City FC Team and Academy, Leicestershire County Cricket, Leicester Riders, Loughborough Lightning, Loughborough Rugby Club, Market Harborough Rugby Club, Leicester City Woman's Football Club and many smaller sports clubs
He also has a special interest in cartilage implantation, meniscal transplantation, and the treatment of younger patients with knee degenerative problems. He manages the latter with modern conservative treatments and surgical treatments. Mr Tandon is also involved in teaching both medical students and senior trainee orthopaedic surgeons at the University Hospitals of Leicester.
Although he performs conventional total knee replacement surgery, he has an interest in uni-compartmental (partial) knee replacement and other modern techniques of osteotomies for the treatment of degenerative changes of the knee in younger people.
Mr Tandon enjoys cycling, keep-fit, skiing, travel, and other activities.
Fergus Ross
Lead Podiatrist
MRCPod, MSc Applied Biomechanics, PG Diploma Movement Analysis
Fergus qualified from the Edinburgh School of Chiropody in 1986. Since then, he has worked in the NHS, Higher Education and Private Sector.
Fergus is a member of the Royal College of Podiatry and makes it a priority to keep up to date with professional matters and clinical developments in his area of clinical practice.
Fergus has done a variety of jobs in Higher Education, but he is particularly proud of his role as a Clinical Associate at the National Centre for Education and Training in Orthotics and Prosthetics. In 1999 he resigned as Course Director for the BSc (Hons) Podiatry at the West Midlands School of Podiatry to start his own business.
This has involved providing Podiatry Services at Premier League Football and Rugby clubs in the Midlands. It also provided Fergus with the opportunity to work in other sports and practice side by side with a variety of healthcare professionals. With this experience Fergus now believes a significant number of foot problems and injuries related to the feet, can be helped with a combination of physiotherapy and podiatry treatments.
Fergus joined the Loughborough University Clinic in August 2021 and will be responsible for developing the Podiatry Service. He is developing a range of products and services for anyone who thinks they might need help and advice with a foot problem.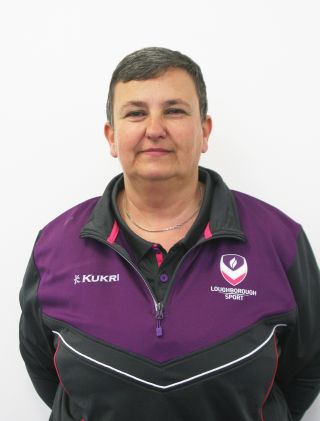 Mel Bell
Clinic Manager
Mel has worked here at the Physiotherapy Clinic since 2013, providing day to day management of the clinic.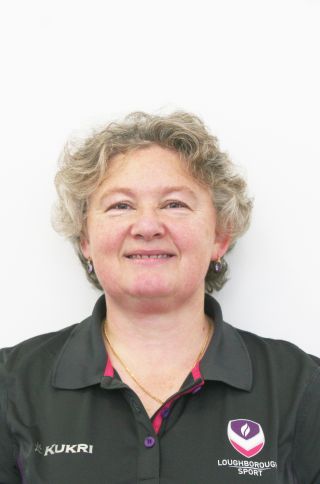 Julie Pears
Administrator
Julie has worked here in the Physiotherapy Clinic since 2016, providing administrative support to the clinicians and Clinic Manager.