Frequently asked questions
We understand that visiting us for the first time may be daunting, so we've put together a list of frequently asked questions to help prepare you and to make your appointment as enjoyable as possible.
What can I expect from Loughborough University Physiotherapy Clinic?
You will be respected as an individual – we understand that the "one size fits all" approach is not appropriate when dealing with the unique elements of your body.
We are 100% committed to reducing your pain, increasing your strength, mobility, flexibility and quality of movement – and giving you your life back.
Depending on what suits you best, you will receive a personalised treatment plan to help you achieve your goals and to help you continue your progress at home.
At Loughborough University Physiotherapy Clinic, we appreciate that each person responds uniquely and differently to any treatment program and that your goals will be different to our next client so our promise to you is that we will take each person through our process at their own pace in pursuit of their own goals.
I've tried lots of different treatment before and nothing has worked. Does this really work?
4 out of 5 people will suffer from some sort of back pain at a point in their lives. This may come with other joint pain as a result of poor posture, injury, muscle imbalances, stress and tension.
By looking at you as a "whole" rather than one specific area, we can identify where muscle imbalances and poor posture contribute to your pain and discomfort. Taking the "whole" rather than "part" approach can have dramatic effects on your overall wellbeing.
We encourage you to read the Success Stories below in our testimonial section and hear from others, just like you, how their experience with Loughborough University Physiotherapy Clinic has helped them get out of pain.
How quickly can I expect results?
The results can vary depending on diagnosis but from our experience if you visit us regularly and follow our advice, you should see and feel dramatic changes.
How much do the treatments cost?
Give us a call or pop into the clinic and we are more than happy to chat to you. We can talk through the prices and what would be most appropriate for you to achieve your goals.
Is this service only for students?
No, our service is for everyone.
I've heard the clinic is open plan – are there any private rooms?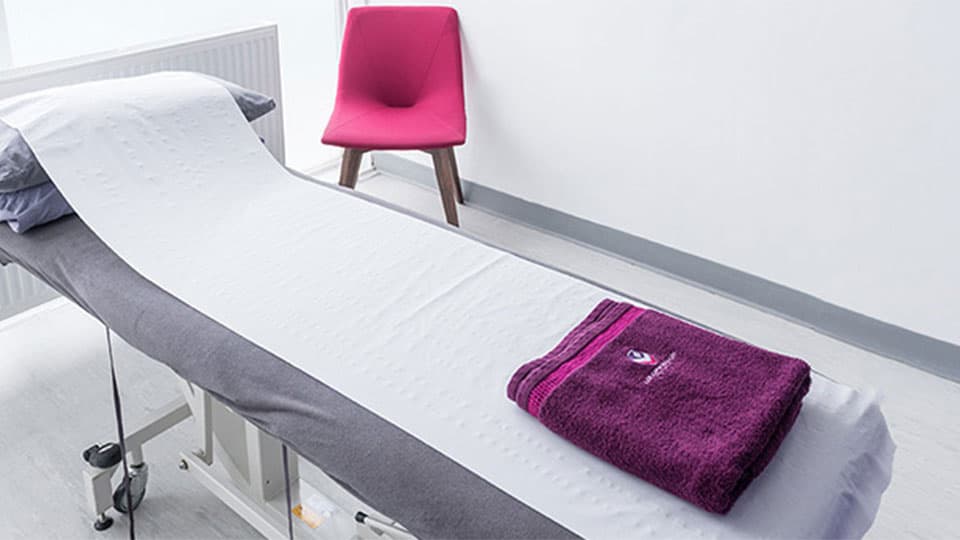 Yes, we have a number of private rooms. We want you to feel as comfortable as possible so please let us know if you would like to be treated in a private room.
Can I contact some of your former clients to see what it's like to work with you?
We can arrange for you to speak to some of our former clients – just let us know and we can put you in touch! You can read our client testimonials here.
What do I wear?
Loose, comfortable clothing (similar to what you would wear in the gym, or relaxing at home). Depending on your injury/treatment, trainers may be required but some of the time treatment will be done barefoot. Specific details are within each treatment page.
How do I get started?
You just need to give us a call on 01509 226240 or email us at physioreception@lboro.ac.uk and we will contact you to take you through the process and get you booked in.
We can't wait to welcome you to the Loughborough University Physiotherapy Clinic. We will be happy to help you on your journey to getting out of pain, feeling better and giving you your life back.
Meet the team and see the wealth of experience our team offer.