Knee Specialist
Mr Tandon, a highly regarded Orthopaedic Consultant knee specialist offers another discipline to the services offered by Loughborough University Physiotherapy Clinic.
What we offer
We are now taking bookings for our knee treatment service run by renowned Orthopaedic Consultant specialist Mr Tandon. Providing expert advice and treatment in world-class facilties, Mr Tandon offers a wealth of experience and specialism in rehabilitation and treatment of knee injuries.
With over 30 years as a qualified doctor and surgeon, Mr. Tandon's rich history in working with both elite athletes and the general public spans across clubs and institutions such as Leicester City Football Club, Leicester Tigers, and Leicester General Infirmary. Mr. Tandon offers a large amount of clinical expertise to help manage and treat your knee injuries.
Working closely with the team at Loughborough University Physiotherapy Clinic, Mr Tandon will offer weekly clinics where those suffering from knee injuries can benefit from an initial consultation and be guided towards the next steps in recovery and rehabilitation.
Prices
| | |
| --- | --- |
| Initial Consultation | £220 |
| Follow up appointment | £120 |
* We also work with a wide range of insurance companies so please get in touch to discuss your needs
If you require ongoing physiotherapy treatment this is also available at Loughborough University Physiotherapy Clinic with our team of experts.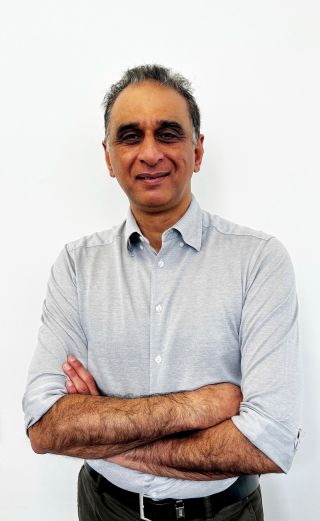 Loughborough University Physiotherapy Clinic
Specialities & Special Clinical Interests
Orthopaedic surgery
Arthroscopy
Knee Surgery
Osteoarthritis
Soft tissue injuries
Sports injuries
Sports medicine
Special Clinical Interests
Knee pain, leg pain, stiff knee.
Arthroscopic knee surgery e.g. keyhole knee surgery, meniscal surgery and meniscus repair.
Total knee replacements, partial knee replacements, loose knee replacements, revision knee replacement, patellofemoral replacement, patella surgery.
Knee sports injury, ankle sports injury, shoulder sports injury.
Knee ligament surgery, ACL surgery, ACL reconstruction, PCL reconstruction.
Management of arthritic knees especially those in young adults e.g. Joint injections, steroid injections, osteoarthritis, cartilage wear, chondroplasty, synovectomy.
Children and adolescent knee injuries and sports injury, osteotomy surgery, training advice, trauma and reconstruction, facture
Background Information
Professional profile:
Mr Tandon qualified from Queens University Belfast Medical School in 1988. Then followed a few years of postgraduate orthopaedic training, followed by a pre-registrar trauma fellowship at Stoke on Trent Hospital Staffordshire. He trained in orthopaedic surgery at the Robert Jones and Angus Hunt Hospital, following this rotation he put his attention to surgery relating to sports injuries.
Mr Tandon spent a further year in a specialist fellowship training at the Wakefield Orthopaedic and Sports Injury Clinic in Australia, focusing on minimally invasive knee, sport injuries and joint replacement surgery. Concluding with a further short period in Melbourne working with an eminent knee surgeon.
He also completed a fellowship in the Landeskrankenhaus, Salzburg with Professor Herbert Resch. Here he furthered his interests in ski injuries and various other knee problems associated with skiing.
On returning to the United Kingdom, he took on a consultant post at Wolverhampton before moving to the University Hospitals of Leicester in August 2002.
His interests lie with soft tissue injuries relating to sports injuries of the knee and the treatment of this using minimally invasive surgery. He regularly sees amateur and professional sports people with knee problems.
He has a special interest in cartilage implantation, meniscal transplantation, and the treatment of younger patients with degenerative knee problems. He manages the latter with modern conservative and surgical treatments. Mr Tandon is also involved in teaching both medical students and senior trainee orthopaedic surgeons at the University Hospitals of Leicester.
Although he performs conventional total knee replacement surgery, he has an interest in uni-compartmental (partial) knee replacement and other modern techniques of osteotomies for the treatment of degenerative changes of the knee in younger people.
He treats difficult patellar disorders, including pain and instability issues. He also runs children and adolescent clinics for sports injuries and patellar problems in combination with a paediatric orthopaedic surgeon.