Loughborough Badminton Academy
The Loughborough Badminton Academy has been established with the objective of adjusting talented badminton players to a higher training volume and intensity within an interdisciplinary environment at an earlier stage.
The collaboration between Loughborough University and Loughborough College allows us to provide a flexible approach to further education courses which means athletes can pursue their sporting ambitions alongside this in a high quality training environment. With the Loughborough Badminton Centre situated just a few minutes walk from Loughborough College, it is the perfect location for combining your A-level or BTEC courses with badminton training.
The academy programme will provide athletes with up to 18 hours per week on court tailored around their academic studies, along with integrated support services in a wide range of disciplines.
This will include:
*This is not unlimited but will be enough to cover an athlete for the season.
The close link with the university programme means we can provide access to sparring and training with stronger university players which will help to speed up player development.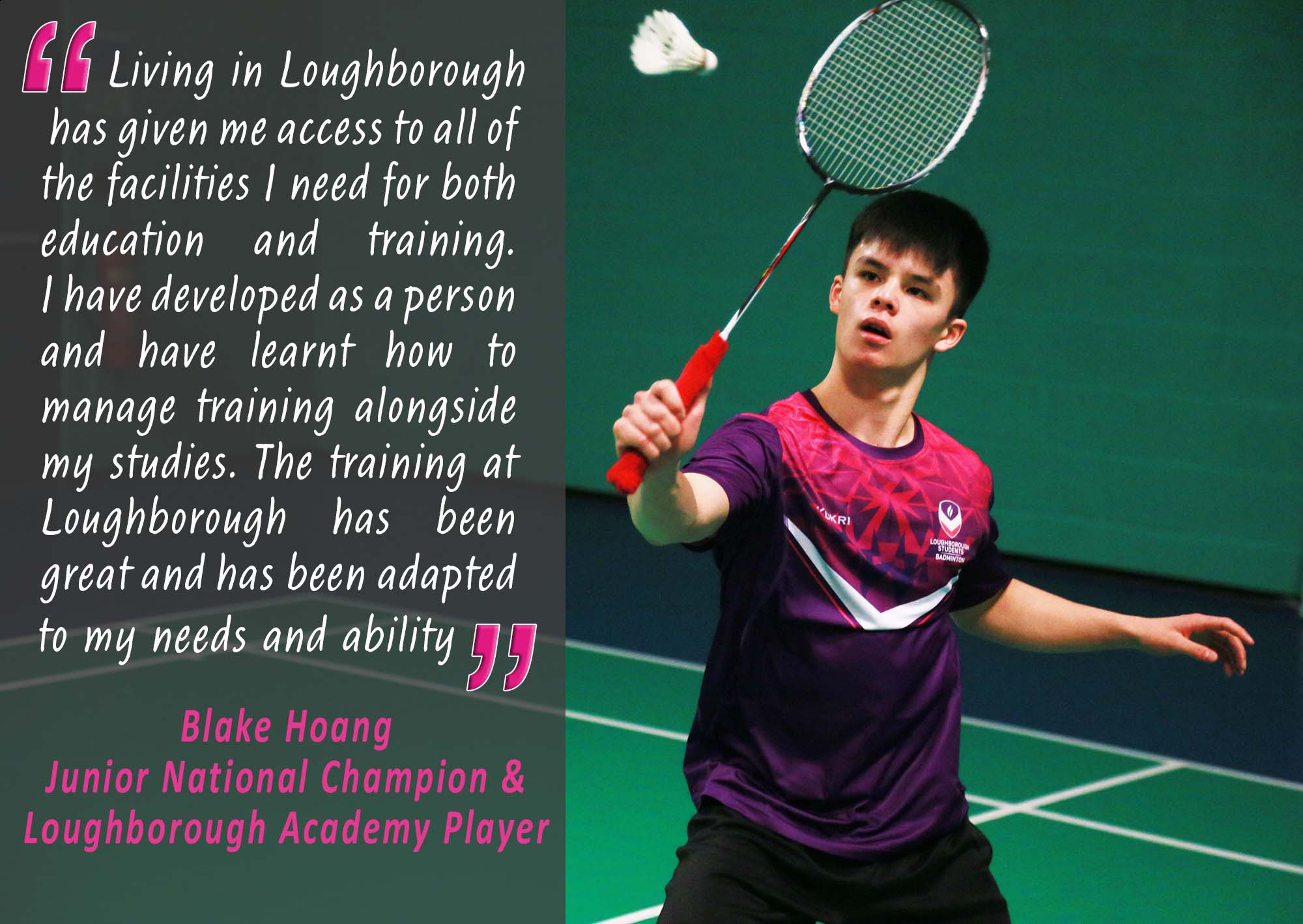 Facilities
The educational facilities at Loughborough College along with world class sporting facilities help us to deliver a high level of training on and off the court.
We have a purpose built badminton facility including sport specific flooring, lighting and background colours. With this also comes the flexibility to tailor training around lesson/lecture times. Loughborough university also boasts many other world class sporting facilities including the Powerbase gym which hosts numerous top level athletes.
Education
Loughborough College are rated as good by OFSTED and 94% of students find success in work, further education or training within six months of leaving. It is possible to study both A-level and BTEC courses at Loughborough college in a range of subjects. The academic courses are designed to equip you with the skills needed for higher education and employment.
There is the option to combine either A-levels or BTEC courses with performance badminton training at the university. Loughborough College and Loughborough Badminton Programme will work closely to tailor your timetable and help you combine your academic courses with your training schedule.
Following completion of A-levels or BTEC courses, there is the option to continue on the Loughborough pathway either through a degree course at the university or one of the university accredited degrees based at the college.
There is no cost to enrol on any of the academic courses. For more information on courses please visit the Loughborough College Website.
Accommodation
The Elite Athlete Performance Centre (EAPC) is a beautifully restored, listed building that provides a total of 17 en-suite rooms for elite sports students under the age of 18. Refurbished to allow for student living, facilities include an expansive living space, shared kitchen, and free laundry amenities. Room sizes range from standard to large, with costs varying accordingly, and you will have access to the communal student areas based on the grounds. There are wardens on duty at the accommodation 24 hours a day and an Elite Athlete Welfare Officer as a contact for support or to discuss any issues that may arise. The cost of accommodation ranges from £5,000 to £6,000 per year depending on the room size and facilities. For more information please visit the Loughborough College Accommodation Website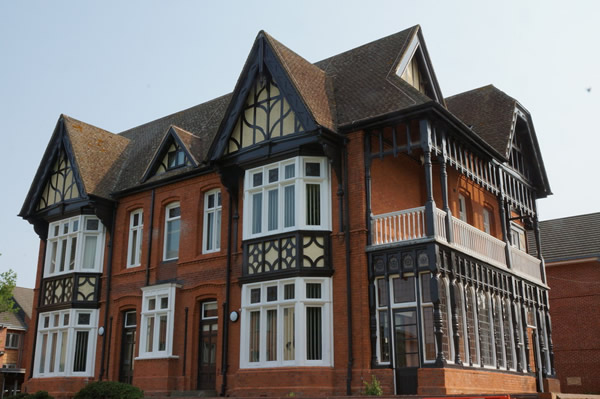 Eligibility
As a guide, to be eligible to join the academy you should be regularly reaching quarter finals and beyond in Junior Gold Star events. As a large proportion of the weekly academy programme will intergrate with the university programme it's important players are at the right level to do this from a playing and feeding perspective.