Rob Payne
Performance Lifestyle Mentor
Since 2017 Rob has supported a wide range of athletes across multiple sports within the Performance Lifestyle Advisor role. In 2018 he gained the TALS accreditation enabling him to work with TASS athletes. Alongside this role, Rob works as National Manager at Volleyball England and competes in Triathlon.
Graham Ross
Performance Lifestyle Mentor
Graham is a graduate from Birmingham, Loughborough and Staffordshire University and has worked in performance sport throughout his career. Graham is passionate about supporting people to be the best they can be in their sporting, academic and personal lives. He is enthusiastic about the unique value that Performance Lifestyle support can make in terms of its positive impact on the lives of student athletes at all levels.
Sarah Holt
Performance Lifestyle Mentor
Sarah is a Loughborough University graduate and previous sports scholar, having studied Geography and Sport Science. Her sporting background was within athletics where she specialised in the hammer throw. Career highlights include competing in two Commonwealth Games (Delhi and Glasgow), European U23 bronze medallist, second on the UK all-time list and GB team Captain. Sarah is a Performance Lifestyle Advisor for Loughborough Sport and EIS and also works within the commercial team for Loughborough Sport.
Sonia McGeorge
Performance Lifestyle Mentor
Sonia studied PE and Sports Science at Loughborough University, graduating in 1987, whilst training and competing in Athletics. Sonia worked at the University full time in a translational research centre, representing GB at many major championships. The pinnacle being competing over 5000m at the Atlanta Olympics. Sonia has experienced balancing the demands of elite sport alongside education and work commitments and understands the challenges this presents and how these can be overcome. Sonia coaches within Athletics, working with athletes of all ages and range of abilities from beginners to international athletes. She is currently an athletics coach at Loughborough University as part of the team working with the men's endurance squad.
Chris McGeorge
Performance Lifestyle Mentor
Chris's experience includes a career as an elite athlete, representing GB & England as a senior athlete. Chris had to balance his training and competitions alongside studying for a degree at Loughborough, graduating in 1988. Since retiring as an athlete, he is currently working as a coach at Loughborough with the men's endurance squad. He also worked as a volunteer Endurance Coach for Team GB at Youth Olympics, World & European Junior Championships. Chris spent thirty years teaching PE and had the roles of Deputy Head and Head of Boarding. He worked at Loughborough College as their Elite Athlete Education & Welfare Officer working with elite athletes in a wide range of sports leading up to and beyond 2012 Olympic Games and Paralympic Games.
Nicola Rawlinson
Performance Lifestyle Mentor
Nicola first arrived at Loughborough University as an undergraduate student in 2010. Alongside her studies she competed nationally in golf, and during that time worked with a Performance Lifestyle Mentor to effectively balance those commitments. In 2014 Nicola joined Loughborough's Performance Lifestyle staff team and is currently also working part-time as a Performance Physiologist at Loughborough Sport. She is also studying towards a part-time PhD within the School of Sport, Exercise and Health Sciences.
Alex Laybourne
Performance Lifestyle Mentor
Alex completed his undergraduate (Psychology) and postgraduate (Sports Coaching) at Loughborough then went on to work in the Sports Development Centre as the Rugby Club and Coach Development Officer. He was also Head Coach of the Women's Rugby Programme during this time. Alex moved into Education, taking on a Head of Rugby role at an Independent School before progressing into Pastoral care and pupil development as Deputy Head of 6th Form, Head of Careers and running PSHCE. Alongside these current roles he is the Director of Rugby for the Lambs Rugby programme. He was previously Head Coach of Scotland Women's Rugby U20s.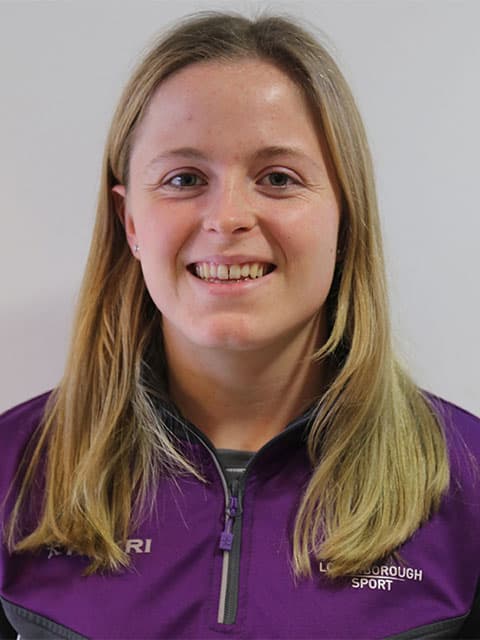 Brodie Miller
Performance Lifestyle Mentor
Brodie graduated from Loughborough University with a BSc (Hons) in Sport and Exercise Science and is currently studying Exercise as Medicine MSc. She played international level Badminton from ten years. Brodie has experience of student-athlete lifestyle, being a TASS athlete for two years and has experienced first-hand how Performance Lifestyle can benefit an athlete. This is what sparked her interest in pursuing a career as a Performance Lifestyle Mentor.
Lewis Clifford
Performance Lifestyle Mentor
Lewis taught in a Leicester Sixth Form College following the completion of a PGCE in Physical Education at Loughborough University. During his teaching career he has also been a Professional Development Co-ordinator, a Pastoral Care Manager and Head of Sport. Now retired from full-time teaching, he coaches rugby at a number of different levels and has been involved with Leicester Tigers Academy as their Education and Welfare Officer. He played rugby for Leicestershire and Leicester Tigers and retain links with the club as a part-time Head Coach for Youth Rugby Camps.
Neval Grazette
Performance Lifestyle Mentor
Neval is a former National junior cricketer. Outside of playing sport he has worked within sport at various levels in different capacities for sixteen years. Neval is currently completing a PhD in Sport and Exercise Science. Additionally, he has worked extensively within the higher education domain and contributes to other learning environments. Barbadian born, Neval has been engaged in sports and education across the Caribbean, North America, Europe and Asia.
Jenny Maxwell
Performance Lifestyle Mentor
Jenny is a rugby player for both Loughborough Lightning and Scotland Women. She has twenty five full International caps and fourteen Scotland 7s caps. Alongside this she has an MSc in Sport and Exercise Physiology and currently works as an Elite Sport Tutor, helping young athletes to reach their full potential inside and outside of their sport.
Dave Morris
Performance Lifestyle Mentor
Dave is a qualified teacher and was formerly Head of Rugby and Head of Art at Dartford Grammar School. He joined Loughborough University in 2005 to develop a Student Coach development programme, developing student coaches in Rugby and Netball and established coach exchanges to the West Indies. He was Head Coach of Loughborough Rugby from 2006-2013 and then Director of Rugby from 2013-2017. During this period the club gained 3 promotions to Level 3 of the RFU pyramid and won the BUCS Championship. A large number of players went on to professional contracts and some on to full international caps and medalled at the Olympics. He was 2017-2019 Director of Rugby at London Scottish in the Greene King IPA Championship.
Emma Dresser
Performance Lifestyle Mentor
Over the last two years Emma has supported a range of athletes across multiple sports in her role as a Performance Lifestyle Advisor. Emma works at Loughborough University as a Planning Officer – Equality Diversity and Inclusion. Her experience of combining her own time at University with playing rugby at BUCS, Premiership and England levels, alongside setting up a Mentoring scheme whilst working in a previous role, feels that she can bring good listening skills, ability to relate to performance athletes and her own personal experience to the role.
Joe Roebuck
Performance Lifestyle Mentor
Joe is a Loughborough alumni who graduated with a Sports Science Degree. He is a retired GB swimmer and a 2012 Olympian. Joe is an Athlete Mentor for the David Ross Education Trust and formally for the Youth Sports Trust. Joe has been a Performance Lifestyle Advisor with Loughborough Uni for the past four years.
James Hollis
Performance Lifestyle Mentor
James was previously a Para-swimmer at the University whilst completing his undergraduate and MSc. degrees. He represented GB at the 2012 Paralympics and multiple World and European championships during that time. He has a great understanding of what it takes to be successful as a dual career athlete at Loughborough University.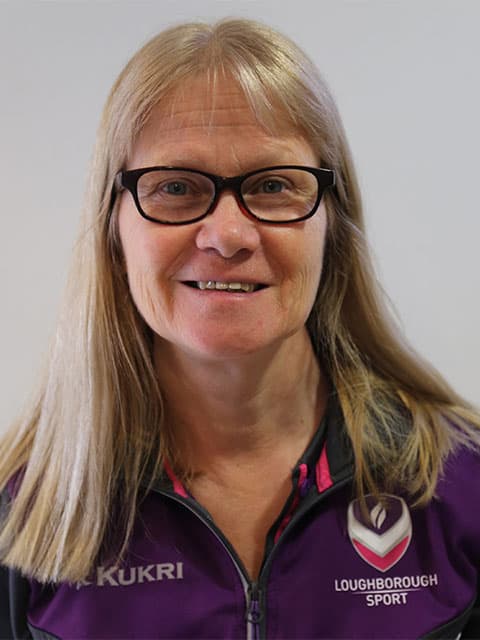 Susie Brown
Performance Lifestyle Mentor
Susie has supported a wide range of athletes across multiple sports in her role as Performance Lifestyle Advisor. Susie has completed the Institute of Leadership and Management Level 5 course in Coaching and Mentoring. She worked at Loughborough University as a Research Associate in the School of Sport, Exercise and Health Sciences and more recently in the Careers Network and Business School Placements team. Susie was selected to run for England in the 400mHurdles and 4x400m relay.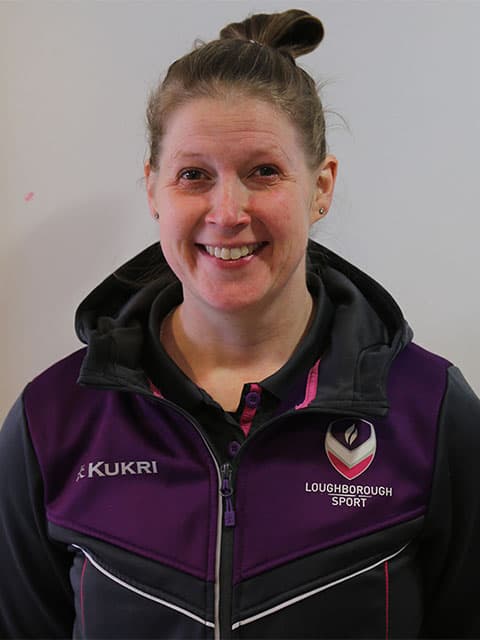 Saskia Thompson-Kobus
Performance Lifestyle Mentor
Saskia has been a competitive athlete (rugby), graduated from Loughborough with an MSc in 2017 and currently works there as a Strength and Conditioning Coach. This has equipped her with the knowledge and understanding of the similar challenges our athletes face on a day to day basis. She has been a Lifestyle Advisor for five years.
Helen Roberts
Performance Lifestyle Mentor
Helen has worked with in Higher Education Performance Sport for the last decade recently taking a move into professional sport as Player Care Manager at Aston Villa Football Club. Previously having worked in the English Institute of Sport as a Lifestyle Advisor, British Universities and College Sport as Performance Sport Manager and as Performance Athlete Manager, working alongside multiple organisations such as TASS and various NGBs. Helen studied at Sheffield Hallam University completing a Sports and Exercise Science BSc, MSc and more recently a PGDip in Mentoring and Coaching.