Physiotherapy support
Our team of highly specialist practitioners operate across all our performance sports and with the multidisciplinary team to ensure athlete's robustness meets the demands of their sport, ensuring athletes can compete at the greatest of their abilities and prevent injury.
What is physiotherapy support?
Physiotherapy support at Loughborough University has two key focuses; injury prevention and rehabilitation. Collaboration with coaches and our other practitioners enables a multi-disciplinary approach to our performance sport programmes. A synergistic approach to athletic programming allows athletes to be in the best physical condition and therefore minimising the risk of injury.
In the event of an injury, the physiotherapist helps lead the athlete's treatment and rehabilitation alongside the athlete and coach, and utilising the expertise of all our other scientific disciplines. Injury rehabilitation is delivered in a range of our facilities, including our dedicated Rehabilitation Gym Powerbase Gym or on-pitch. Our Performance Sport Physiotherapists attend training sessions, competitions and communicate regularly with practitioners from our other disciplines and coaching staff. Physiotherapists offer maintenance treatments to keep athletes in optimum condition to train and compete.
Our Physiotherapy Team is highly skilled and utilise' a variety of treatment techniques including manual therapy, sports massage, acupuncture, cupping, taping, instrument assisted massage, in addition to tailoring personal rehabilitation and prehab programmes for each athlete.
Experience of our team
As we practice in such a wide variety of sports, our Physiotherapists use each other's expertise and experience to enhance the quality of practice that we provide to our athletes. We employ the latest evidence and research to ensure that we are delivering high-quality, innovative treatment with the best outcome for the athlete in mind.
We have great links with expert consultants outside of the University in a number of areas ensuring gold standard care for our athletes. Connected to the world-leading School of Sport, Exercise and Health Sciences, our practitioners deliver guest lectures, allowing our physios to both influence and participate in the latest research.
Furthermore, Loughborough Sport's partnership with Nuffield Health allows our performance athletes quick access to scans, including MRI's and x-rays, rapidly speeding up recovery times.
Our physiotherapy team
Sam MacGregor
Clinical Lead, Lead Physiotherapist for Basketball and TASS Physiotherapist
BSc. Physiotherapy, MSc, Sports & Exercise Medicine
Sam qualified in physiotherapy from the University of Huddersfield in 2008 and went to work in the NHS in Leeds & Nottingham working across a range of specialities.
In 2010 he moved to work at Derby County Football Club working in the academy, mainly with players aged 9 to 23. Whilst there he headed up the Academy Sports Science & Medicine Department overseeing all aspects of medical and S&C support.
Sam completed his Master's Degree in Sports & Exercise Medicine at the University of Nottingham in 2013. Alongside this, he completed a module in lower limb manual therapy at the University of Birmingham in 2016 and has also completed courses in Acupuncture and Dry Needling.
Sam joined Loughborough University Physiotherapy Clinic in May 2019 and is the Clinical Lead, Lead Physiotherapist for Basketball and TASS Physiotherapist.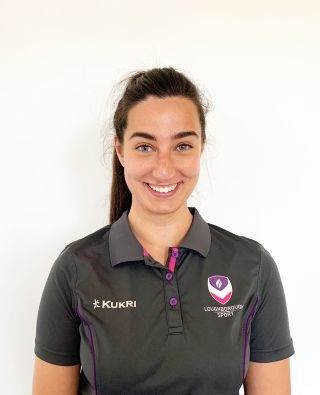 Ashni Desai
Lead Physiotherapist for Football & Swimming
BSc, MCSP, HCPC
Ashni qualified as a chartered physiotherapist in 2016 from the University of the West of England, Bristol.
Upon graduating, Ashni worked for Championship Rugby club, Coventry Rugby, for three seasons. Working closely alongside strength and conditioning coaches has given Ashni an appreciation for the importance of incorporating injury prevention, resilience and mobility exercises into rehab programmes. Ashni continues her work in sports part-time at Aston Villa Football Club Academy, as well as volunteering at events such as the 2019 London Marathon.
Alongside working within sports, Ashni completed core rotations within orthopaedics, general medicine and surgery at the major trauma centre University Hospital Coventry and Warwickshire, before moving to a private Musculoskeletal Physiotherapy Clinic. Key skills involved comprehensive assessment and treatment, with specifically tailored rehabilitation, targeted towards the patients personal goals.
Ashni has also completed additional courses such as Dry Needling and has a Diploma in Sports Massage. Outside of hands-on physiotherapy, Ashni is co-author of a research article that was published in the Journal of Prosthetics and Orthotics (2019).
Ashni joined the Loughborough University Physiotherapy Clinic in February 2020 and is the Lead Physiotherapist for Football & Swimming.
Sam Fraser
Physiotherapist - NFL Academy
BSc, MCSP, HCPC
Sam qualified as a Physiotherapist from Brunel University London in 2020.
Once graduated, Sam worked at the Royal Berkshire Hospital for the NHS across multiple specialties, including time in the intensive care unit during the second wave of the Covid-19 pandemic. He has also worked with amateur football teams and the American football team at Brunel to further his experience in sport. Within these settings, Sam has worked alongside multiple healthcare and performance specialties to provide the best outcomes for his patients.
Away from the clinic, Sam is a keen participant in the sport of American Football and spent four months in Germany as an import player for the Biberach Beavers. He is also a keen photographer with an interest in sports photography.
Sam joined Loughborough University Physiotherapy Clinic in August 2022 and is a Physiotherapist for the NFL Academy.
Will Garvey
Lead Physiotherapist for Women's Rugby
BSc. (Hons) MCSP, HCPC
Will qualified as a physiotherapist in 2011 from Brighton University. He began working in the NHS specialising in musculoskeletal therapy. Whilst in this employment Will completed his Acupuncture qualification. In 2013, he completed a year internship at London Scottish RFC which led to him changing jobs and joining Kent County Cricket Club in 2014. At Kent County Cricket Club, Will worked in the private clinic initially before transitioning to working with the club's second team full-time. Alongside this employment Will worked with Canterbury Rugby Club, starting with the second team and progressing on to Lead Physiotherapist.
In Jan 2018, Will joined Leicestershire County Cricket Club as Head of Sports Science and Medicine, where he worked until joining Loughborough University Physiotherapy Clinic in September 2022 and is the Lead Physiotherapist for Women's Rugby.
Kerry Glendon
Lead Hockey & TASS Physiotherapist
BSc. Physiotherapy, MSc. Manual Therapy
Kerry graduated from Keele University in 2007 with a BSc. in Physiotherapy. She has since completed her Masters in Manual Therapy at the University of Nottingham and gained membership of the Musculoskeletal Association of Charted Physiotherapists (MACP) in 2012. Kerry completed her Acupuncture Foundation course in 2008 and has since used acupuncture in her practice. She has completed an array of courses in movement dysfunctions, pitchside trauma, sports injuries, massage, taping and manipulation to name just a few.
She has a wealth of experience having worked in NHS settings for size years, gaining experience and expertise in Musculoskeletal Physiotherapy. Kerry worked for Perform & the Football Association (FA) at St. Georges Park National Football Centre for three years, where she was also the physiotherapist for the Women's U19 squad. Whilst working with the Women's U19 squad, she was fortunate enough to support the athletes during the World Cup in Israel.
She is currently a PhD candidate researching concussion recovery and methods of improving recovery with Loughborough University, School of Health and Exercise Science. Kerry's published work can be found at https://orcid.org/0000-0003-4261-6420.
Kerry joined the Loughborough University Physiotherapy Clinic in January 2016 and is the Lead physiotherapist for Hockey & TASS.
Jordan Harris
Lead Physiotherapist for Men's Rugby
BSc. (Hons) MCSP, HCPC
Bio to follow
Harvey Maguire
Lead Physiotherapist for Athletics and Triathlon
BSc. (Hons) Physiotherapy, MSc. Advancing Musculoskeletal Physiotherapy
Harvey is a member of the Chartered Society of Physiotherapy as well as the Health Care Professionals Council and Associaton of Chartered Physiotherapists in Sports Medicine (Bronze level). He graduated with a degree in BSc (Hons) Physiotherapy in 2011, completing his Masters Degree in Advancing Musculoskeletal Physiotherapy in 2016.
Harvey began his career working in professional football at Wolverhampton Wanderers as an Academy Physiotherapist for 2 seasons, from here he undertook a position with Talented Athlete Scholarship Scheme working with athletes across a range of sporting backgrounds, including British Ski and Snowboard and England Table Tennis. From here he began a role at St George's Park, The National Football Centre where he worked with the Professional Footballers Association Residential Rehabilitation scheme as well as a role with The FA Mens Development teams. Harvey began a role with Athletics New Zealand in 2017 supporting their athletes prior to the 2017 Athletics World Championships in London.
Currently Harvey works as a Physiotherapist for British Athletics at Diamond League events, the Sub 2 hour marathon project, British Universities Sport, Athletics New Zealand and England Athletics.
Harvey joined Loughborough University Physiotherapy Clinic in October 2017 and is the Lead Physiotherapist for Athletics and Triathlon.
Alex Peace
Lead Physiotherapist for Netball
BSc. (Hons) Physiotherapy, MSc. Sport & Exercise Medicine
Alex qualified in 2002 from Brunel University, London and has a wide range of experience working in both public and private sectors. Alex worked for many years in a variety of areas within the NHS, before specialising in musculoskeletal physiotherapy. Following many happy years in the NHS, she joined the clinic, combining this with a full clinical caseload in addition to running two private practices of her own.
Alex has previously worked with the Amateur Swimming Association on the England Talent Program, and for various football and rugby squads throughout her career. Alex combined her passion for sport and physiotherapy by completing an MSc. in Sport and Exercise Medicine at Nottingham University in 2011.
Alex uses a 'hands-on' physiotherapy approach with a focus on rehabilitation to deliver an effective treatment program, often using techniques such as acupuncture, massage and taping.
Alex joined Loughborough University Physiotherapy Clinic in 2011 and is the Lead Physiotherapist for Netball.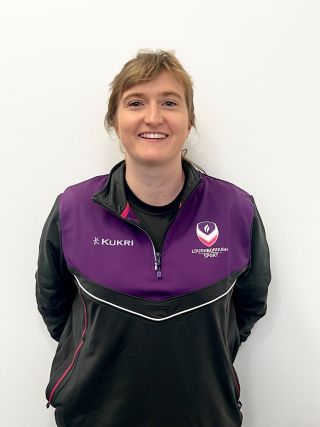 Naomi Sargent
Lead Physiotherapist for Badminton, Squash & Tennis and Netball Support
BSc. (Hons)
Naomi qualified as a physiotherapist in 2014 from the University of Nottingham and has since gained a breadth of experience working in public, private and sporting settings.
Naomi began her career in the NHS, working within a variety of areas before specialising in musculoskeletal physiotherapy, where she realised her particular interest was for sports rehabilitation. Due to this, as well as working within the NHS, Naomi also worked with Nottingham Rugby Club, where she could further focus on sports-specific rehab, appreciating the importance of injury prevention, specialised conditioning, and recovery as well as rehab post-injury.
Naomi has also worked within the private musculoskeletal physiotherapy setting, assessing and treating a wide variety of conditions and people. Developing her skills in comprehensive assessments, clinical reasoning, and creating individualised rehabilitation programmes.
Naomi joined Loughborough University Physiotherapy Clinic in November 2022 and is the Lead Physiotherapist for Badminton, Squash & Tennis and Netball support.
Ben Trevor-Jones
Lead Physiotherapist for Men's Cricket and LUNTA
Bsc. Exercise Science (Rehabilitation), Msc. Physiotherapy
Ben qualified as a Physiotherapist in 2015, after completing a Master of Physiotherapy at The University of Sydney. Upon completion of his allocation year at Royal Prince Alfred Hospital, he spent the next 2 years working in The Sports Clinic at the University of Sydney, working with a combination of staff, students, and university athletes. During this time, he also led the University sports programmes for cricket, football, and women's basketball.
In 2019, Ben relocated to the UK to work as the Academy and Pathway Physiotherapist at Derbyshire CCC. Ben continues to work in this role and has become increasingly involved in the 1st team and their fixtures in the County Championship, Vitality Blast, and Royal London Cup. In addition to this, he also works part-time at Sheffield United FC as an Academy Physiotherapist with the U9s-U23s age groups.
Ben is currently completing a Graduate Certificate of Sports Physiotherapy through La Trobe University in Melbourne. Once completed, he will be able to progress to the Masters program to become a titled Sports Physiotherapist.
Ben joined Loughborough University Physiotherapy Clinic in June 2021 and is the Lead Physiotherapist for Men's Cricket and LUNTA.
Sports Rehabilitation Therapists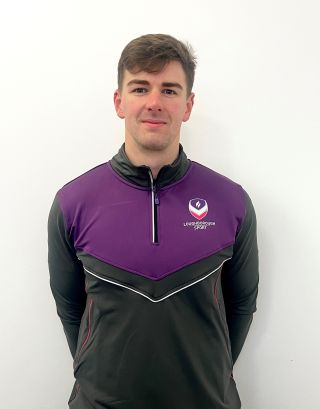 Richard Brookes
Sports Rehabilitation Therapist - NFL Academy
Richard qualified from the University of Bolton with an MSc in Sports Rehabilitation following a Msci Sport and Exercise Degree from Bangor University.
After graduating, Richard worked for the City of Oxford College and Wasps RFC as a Sports Rehabilitator for the ACE and Academy setup. Following a short stint with Derby County FC Academy, Richard moved to work for the NHS as an MSK Clinician. Since 2021 Richard has been working with British American Football.
Richard joined the Loughborough University Physiotherapy Clinic in November 2022
Sports Massage Therapists
Steve Smith
Sports Massage Therapist
BSc. (Hons) MSc. and Level 4 Sports Massage Therapist
Steve qualified in Sports Massage in 2014 while studying for his degree in Sport and Exercise Science with Management at Loughborough University. He set up his own private practice providing mobile treatments to a range of people from office workers and students to Olympians.
Since qualifying, Steve has undertaken numerous additional qualifications including myofascial cupping, dry needling, kinesio taping, and a number of fitness qualifications. He is currently completing his Level 5 Advanced Diploma in Soft Tissue Therapy and Athletics Coach courses.
Steve currently works with a number of elite athletes in track and field, British Gymnastics, and also provides cover at events such as ultramarathons.
Steve joined the Loughborough University Physiotherapy Clinic in October 2021.