Current students Beth Alexander (England), Lorna Mackenzie (England), Ellen Reid (Ireland), Maddie Goodman (Wales), and Maisie Riley (Wales) will all appear in the tournament that starts on 1 April.
The competition consists of four Pools, with England and Ireland joining Ukraine and hosts South Africa in Pool B.
Elsewhere, Wales have been drawn in Pool D where they will face Germany, India, and Malaysia respectively.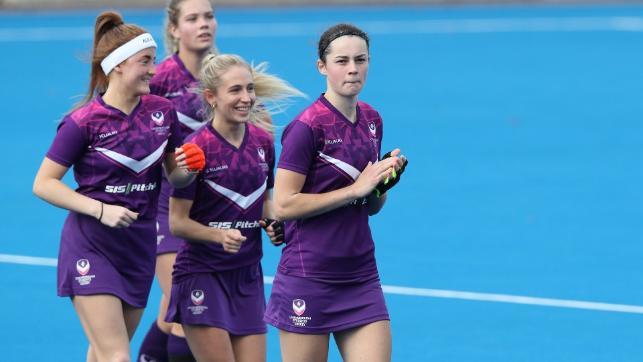 Maddie Goodman has been selected to represent Wales. Image provided by Still Sport Photography.
Brett Holland, Women's Hockey Performance Head Coach at Loughborough University said:
"To play for your country at any level is a huge achievement and all of us on the Loughborough programme are thrilled for Beth, Lorna, Maddie, Maisie, and Ellen to be selected.
"The tournament will no doubt present a real taste of international hockey and will provide a valuable learning experience for the players as they progress with their sporting careers. We all wish them the best of luck."
The FIH Women's Hockey Junior World Cup takes place between April 1 – 12 in Johannesburg.