Automotive Materials student Piers Prior was recently announced as the third and final driver for Lanan Racing, a Bedfordshire-based team with a strong presence within the competition.
The BRDC British Formula 3 Championship is a single-seater series showcasing young racing drivers who have proven they have exceptional talent in the field and a promising future ahead of them.
Piers – originally from Clacton-on-Sea, Essex – is currently in training to prepare for his first race at Oulton Park in Cheshire, which takes place during the Easter weekend on 11 and 13 April.
His last test sessions have shown promising results, which have seen him placed within the top 10 and on average just 0.4 seconds slower than the overall fastest time.

Image courtesy of Mat Acton
Piers has been racing since he was just nine years old, originally as a hobby through indoor karting before venturing to outdoor karting.
For the next thirteen years of his life, Piers travelled far and wide across the country and Europe to pursue his passion, with his dad by his side as his number one supporter.
His accolades so far include Sodi World Series Junior Champion, Shenington SuperPrix Winner X30 Senior, Whilton Mill kart club Senior X30 Champion and most recently F1000 race winner at Silverstone.
Currently in his final year, Piers is now working hard to juggle his social life and studies alongside multiple days spent each week travelling and practising with Lanan Racing before his big debut on the track.
This crucial time allows him to get to know and understand both the car and the team he will be working with for the championship.
He also has to dedicate time aside on a daily basis to keep his physical fitness at its peak.
Racing car drivers need a high level of cardiovascular fitness and overall strength and endurance to perform at their best. This is so they can maintain their concentration levels and reduce the likelihood of fatigue often caused by g-force as a result of accelerating at such a high speed, as well as have the strength to efficiently use heavy components of the car and ultimately to control the car itself – as it does not have power-assisted steering or brakes and weighs over 585kg.
Piers keeps fit by regularly training at Holywell Fitness Centre and by being a member of the University's Squash team.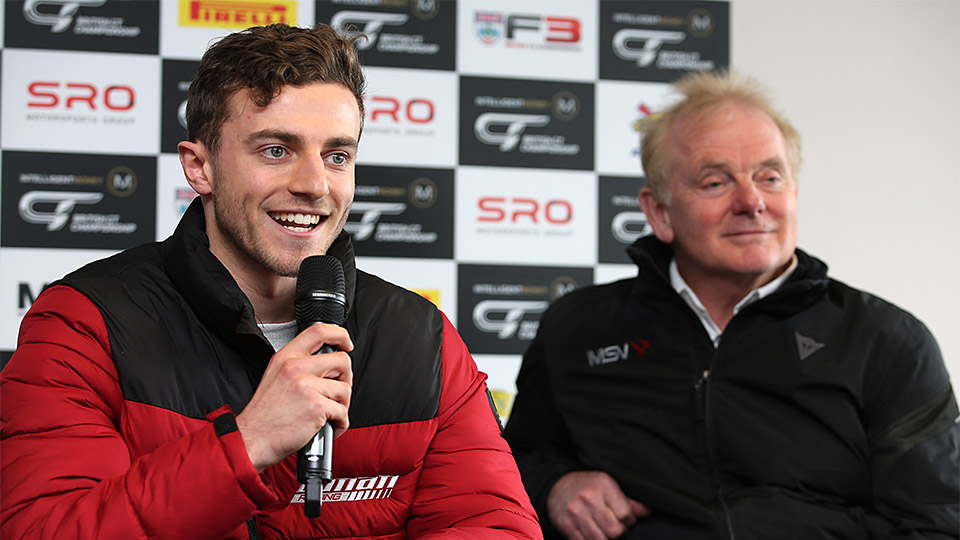 Image courtesy of Jakob Ebrey
"I've been waiting for an opportunity like this in Formula 3 for a number of years, and I'm really glad Lanan have put their faith in me to drive their racing car," said Piers.
"It's a dream come true; I can't believe it's really happening, but I'm so excited to work with the team and carry on with the progress we've made in the first few tests. Hopefully we will have some good results this year, as I'm doing everything I can away from the circuit to be as prepared as I can be."
Team Principal of Lanan Racing, Graham Johnson added: "Piers is a classic case of a talented driver who has been unable to move up into a full-time drive due to budget constraints, but we're elated to have been able to create a deal for him to finally make the step up.
"His karting background proves that he's got what it takes, and we're confident that once he's got some mileage under his belt he can start challenging towards the sharp end."
He continued: "To fill our three cars so early is fantastic news, and with Piers joining Josh Mason and Bart Horsten, we've got our strongest driver line-up for quite some time."
Piers credits his course for helping him to become a better race driver, as he has gained a stronger understanding of the dynamics and technicalities of a racing car, and has also received support from his personal tutor and supervisor since his contract with Lanan Racing was signed last month.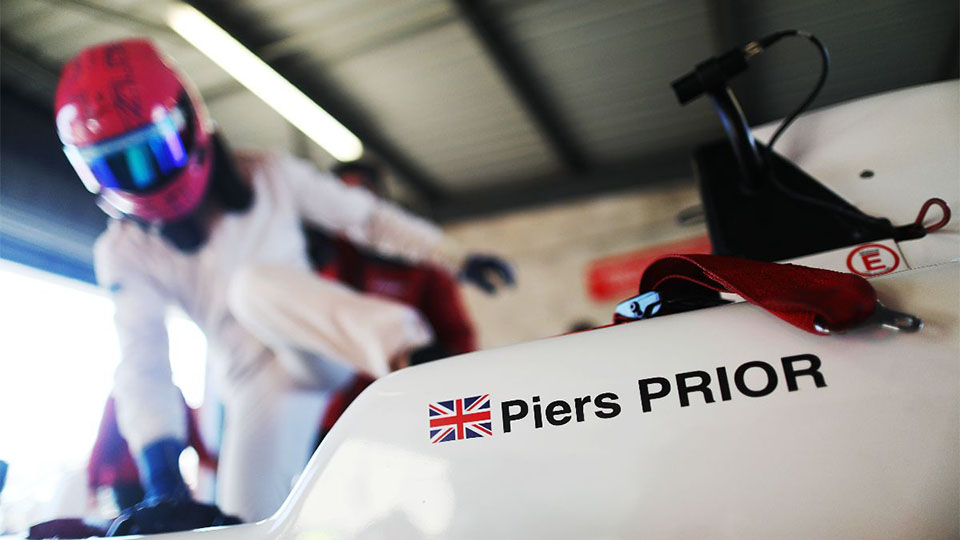 Image courtesy of Jakob Ebrey
After completing his studies this summer Piers will become a full-time racing driver, seeking opportunities to make new contacts and gain new sponsorships to support his career.
He is currently supported by aback productions – a film company that has followed Piers' journey over the years – and Custom Racewear.
As for his final words, Piers said: "The best thing for me right now is to take it step by step, walk before I can run, and hopefully from that I can start to build a solid foundation in my racing career."
Keep up-to-date with Piers and Lanan Racing's progress by visiting the Lanan Racing blog. His latest video with aback productions, 'Ambition and Determination', is available to watch online here.