Student Tennis
Our vibrant tennis programme caters for players of all levels and abilities; from aspiring professional players to students picking up a racket for the first time.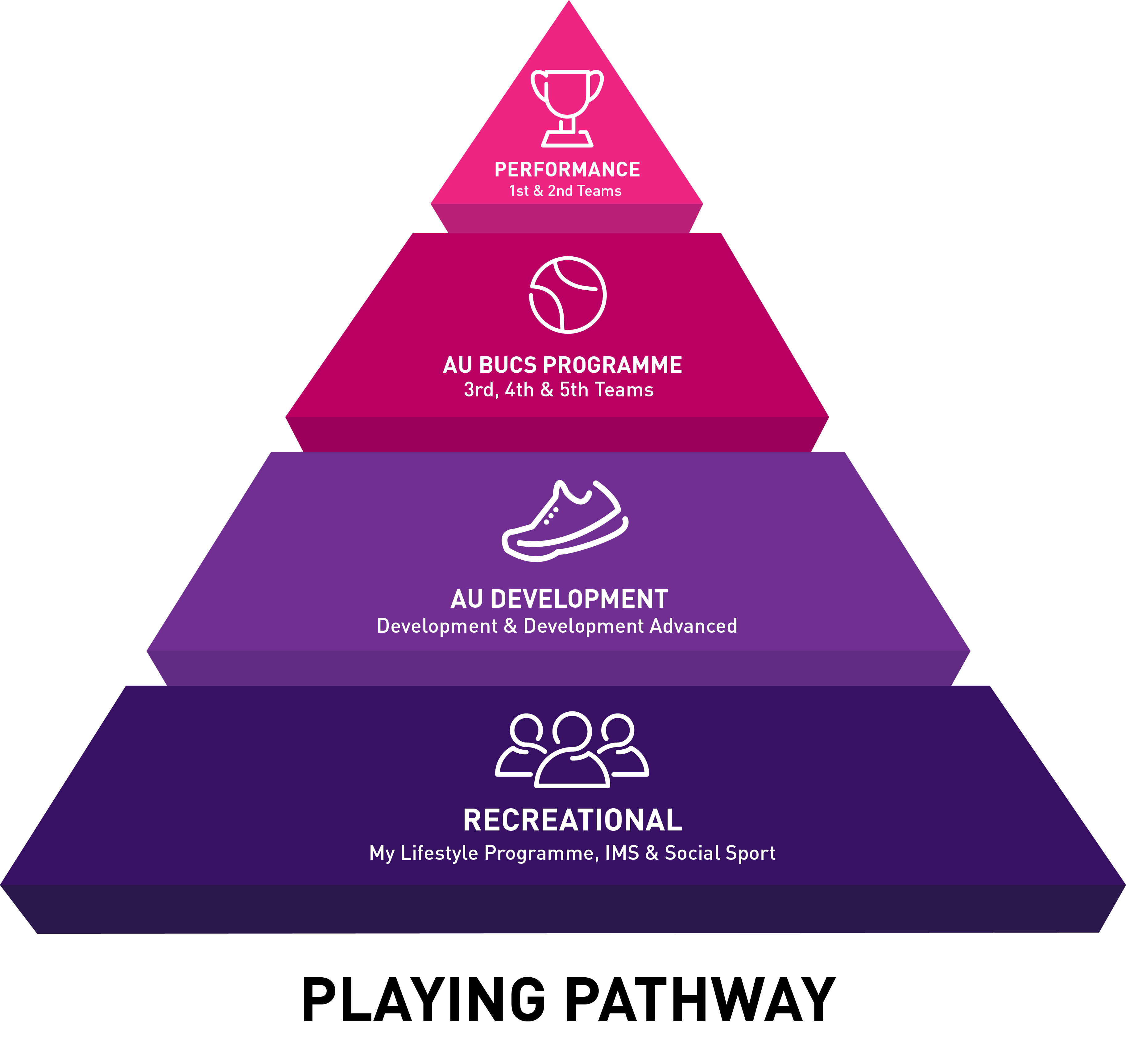 Performance programme
Our performance programme is designed to be a legitimate dual career pathway for our leading players to compete professionally both during and after their time at university.
As a performance programme athlete, you will receive expert and specialist coaching, access to world class facilities including elite training hours at Powerbase Gym and individualised on and off court coaching support. Our Performance Support Team has a vast shared experience of working with coaches and athletes at the very highest level.
Find out more
BUCS programme
Alongside our performance programme, we have 3 further Men's and Women's teams competing in BUCS League and Cup competitions. The BUCS programme consists of approximately 16 men and 16 women, who have an extensive training programme to help prepare them for our BUCS competitions.
We are extremely proud of our fully connected pathway with an important focus on creating a culture of one club. Our full-time staff lead all aspects of the planning and delivery of the BUCS programme.
Our BUCS Offer:
Up to 10 hours a week of on court and gym-based squad training.
Compete for the university in BUCS.
Opportunity to be part of a team both on and off the court.
Encouraged to compete externally in individual competitions.
How to join
For more information on how to join our club, come and visit us at the Loughborough University Sports Bazaar on campus on Saturday 30th September 2023.
AU Development
AU (Athletic Union) Development is run by the student tennis club. It consists of two programmes; development and development advanced. AU development offers approximately 60 memberships across the two programmes per year, combines men's & women's, and creates opportunity for students to socialise, play and compete. AU development is led by our most experienced qualified student coaches. Students within this programme also benefit from the opportunity to compete within the University FAST4 development league and externally within the National premier league.
Our AU Development Offer:
Continue to develop and improve your game with weekly student led coached training.
Opportunities for internal and external competitions.
Opportunity to be part of a club that organises social events both on and off the court.
Recreational Tennis
Our recreational tennis programme consists of a variety of sessions which cater for all abilities and offer a fun, high energy environment. All recreational sessions are free for students and staff and are booked weekly through the Loughborough Sport app. Our qualified student coaches will deliver the cardio and my lifestyle tennis sessions weekly throughout term time, including wheelchair tennis for para and abled bodied athletes. Just Play tennis, IMS and social sport tennis will all have a member of our student coaching team there to facilitate these sessions where necessary. If you are wanting to develop your playing skills, compete against other students or try tennis for the first time there is something for you in our recreational tennis offer.
Our recreational offer:
Cardio tennis
My lifestyle tennis
Recreational Wheelchair Tennis
Just Play Tennis
IMS
Social Sport
Intra-Mural Sport (IMS)
IMS is a free programme open to every Loughborough University student. It's a fantastic way to make friends and compete in a range of diverse and inclusive sports that will ensure you get the most out of your hall experience.
Social Sport
The social sport tennis programme offers a free competitive weekly league to play socially with groups of friends. The tennis league allows you to define your own level of competition and is a great way to stay active and take a break from your academic commitments.
Coaching & Volunteering opportunities
Loughborough Tennis prides itself on giving students a holistic sporting experience. We offer students the chance to look outside of playing sport to the many career opportunities there are within tennis.
Each of our career pathways is carefully designed to offer targeted training and development specific to each role. This is done through a combination of internal experience, working with our tennis players, and workshops led by industry experts, as well as external opportunities where students may get the chance to apply their new skills outside the university.
We offer training and development opportunities within the following:
Coaching
Officiating
Performance analysis
Events
Media, marketing and communications