Doubling up as a player coach, Panagarry will look to further her experience in coaching whilst aiming to lead the side to back-to-back Fast 5 victories after winning the championship in 2019.
As their first outing at The Copper Box Arena since claiming the VNSL (Vitality Netball Superleague) title in June, Panagarry spoke of the side's excitement for the tournament.
"I'm excited, it's been nice to get back with the girls and get back training and I'm looking forward to showing the fans what we can do and giving the new players a chance to get on court."
Returning as defending champions, Panagarry insists there's no pressure on their shoulders.
"I don't think there's any pressure on it, it's such a great event, its loud, there's so much enjoyment for the fans, there so much noise and colour and we just go out there and have fun! We'll just see what happens on the day!"
Having coached netball around the country at multiple events, clubs, and schools, Panagarry is looking forward to her first outing in charge at the top level.
"I'm a little bit nervous but I am excited too. It's a great opportunity for me to try it out and see if it's something I want to go into in the future. I'm not too old yet, there's still more in the legs but it's great to see all the workings off court. As a player all we usually see is what happens on court so it's great to get an insight into the backroom conversations, tactics and meetings that go on and to be involved at all levels."
When questioned on her coaching style Panagarry was quick to share the importance of having a relaxed side.
"I'm excited for the day but I'll be very relaxed and just want the side to have fun."
"I think the fans can expect a lot, we've got Ella Clark in the circle who can give that calm confident shooting and take that pressure but then also Mary who I'll be telling to 'get those rebounds', but she's been trying those long bombs and is scarily accurate."
"We've also got Zan and Fran, who have joined us this year, who are hungry for ball and for the opportunity to get out there and show is what they can do."
"For some of our players they won't have ever played in front of that many people in such a big arena so it's a great opportunity for them to experience that so whatever happens we're all just aiming to go out there and have a good time."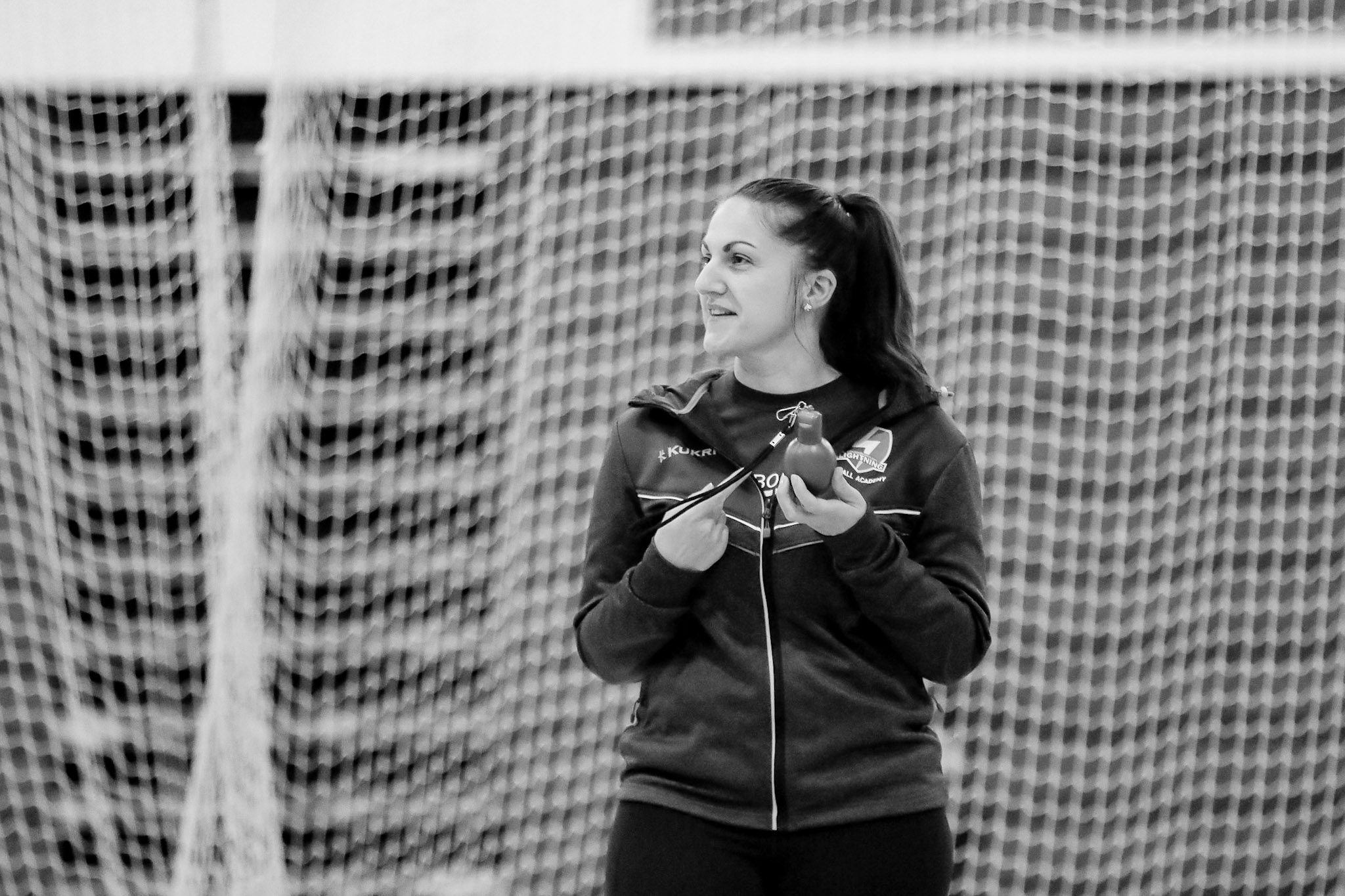 Nat will be supported on the bench by Loughborough Lightning's U21 Assistant Coach Louise Hopkin.
For anyone who has yet to purchase tickets for the event, Nat shared a message:
"Fast 5 is completely different, everyone comes dressed up, there's chanting, cheers, rolling subs, it's loud and exciting and FAST! So come down and enjoy the day and really get into it."
Tickets are still available for Saturday's event and can be purchased online now at: https://fast5allstars.com