Even the changeable weather conditions at the Paula Radcliffe Stadium could not put a dampener on a day of first-class athletics as teams from Loughborough, England, Scotland, Wales and GB&NI U20s went head-to-head.
In the Men's Hammer, Loughborough's Taylor Campbell secured a personal best with a mammoth throw of 76.97m – the fifth best UK distance of all time.
In the same event, Scotland's Chris Bennet secured second place with a throw of 74.73m, with England's Craig Murch coming third with a season's best of 72.63m.
The Women's Hammer saw England's Jessica Mayho's 67.10m throw over the Commonwealth standard as the British Champion claimed first place with a new personal best. Scotland's Rachel Hunter also hit Commonwealth standard with a 65.32m throw to take second.
In the Men's High Jump, Scotland's Will Grimsey soared to 2.25m victory as he hit a personal best and Commonwealth Games qualifier.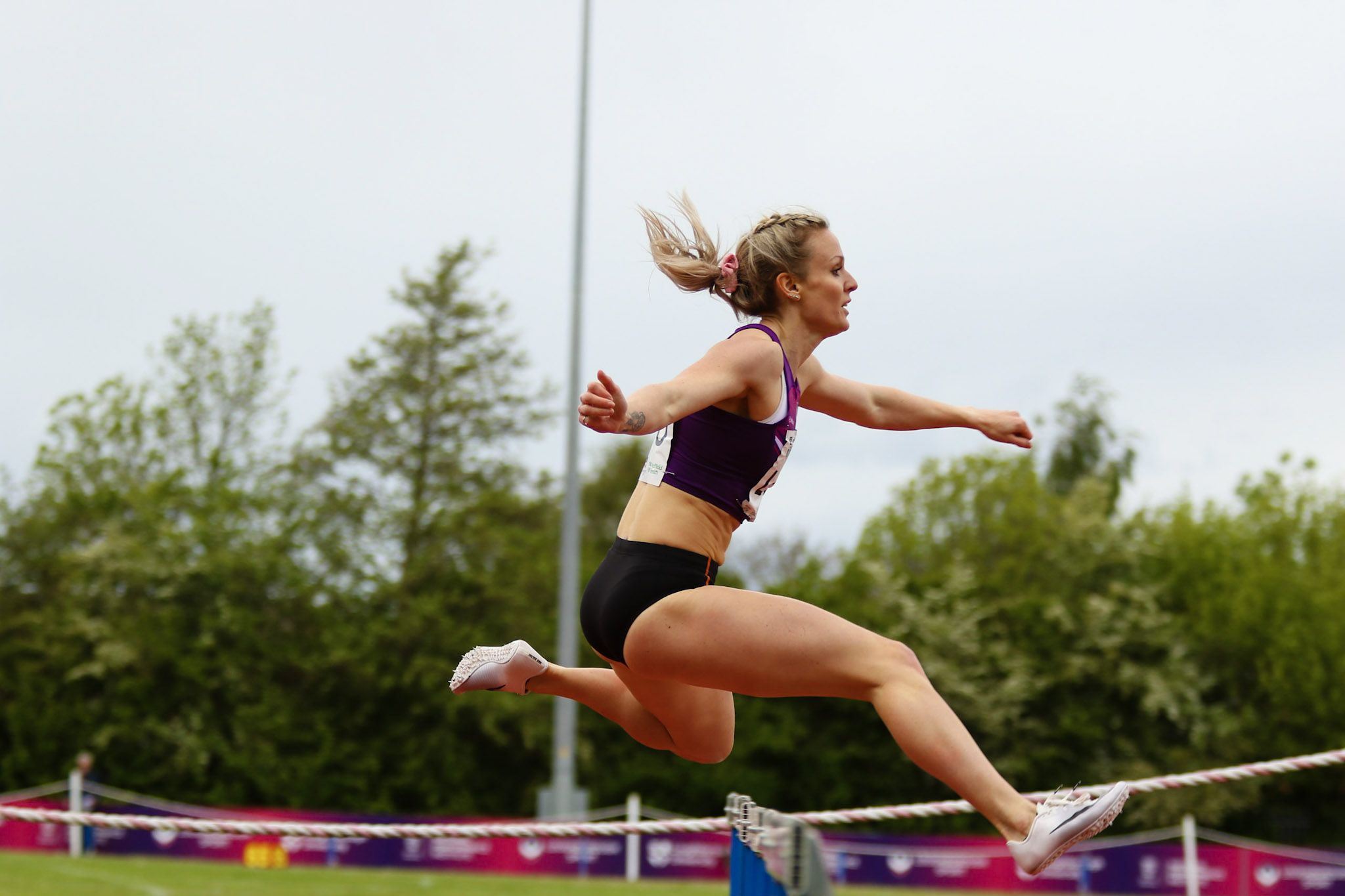 Meghan Beesley was victorious in the 400m Hurdles. Image provided by Ben Lumley photography.‌
Loughborough dominated both 400m Hurdles events with victories for Meghan Beesley and Alex Knibbs respectively. In the Women's race, Beesley beat England's Zoe Pollock over the line to take the title in 57.45 with Knibbs also taking the Men's title, crossing the line in 50.73.
Speaking to Loughborough Sport, Beesley said:
"I'm definitely happy with winning. I haven't raced for nearly two years in this event and I'm not going to lie, the last 150m of that hurt a lot.
"It's a nice place to start, and I didn't think I'd break 58 [seconds] in my first race back so there's hopefully some improvements to come."
Loughborough also tasted success in the Men's Long Jump as Sam Khogali took victory with his impressive jump of 7.49m.
England's Jahisha Thomas registered a strong 13.09m to take the Women's Triple Jump, beating closest rival Melissa Booth of GB&NI U20s who recorded 12.35m.
Molly Caudery continued to impress for Loughborough with another excellent performance in the pole vault. The 21-year-old recorded a height of 4.30m to take the title from England's Sophie Cook (4.20m).
In the Men's Para 1500m, Charnwood's Luke Nuttall turned on the style in the final 400m to take first place in 4:06.27, narrowly ahead of Wales' Stephen Morris who had led throughout (4:10.34).
Loughborough's Alex Haydock-Wilson (46.74) was just edged out by Cameron Chalmers (46.38) in a competitive Men's 400m, whilst Scotland's Zoey Clark (52.57) produced a superb run to win the Women's 400m ahead of England's Amy Hillyard (53.51).
England's Scott Lincoln was in great form in the Men's shot put, blowing away the field with a winning throw of 19.61m. In the Women's event, Wales' Adele Nicoll threw her best shot for over a year, taking the win with 16.14m.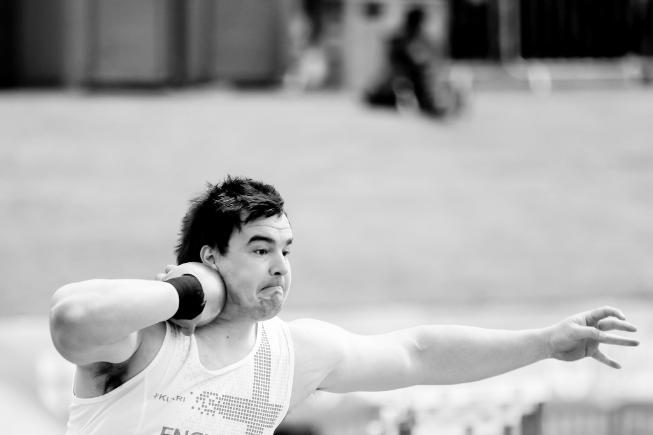 ‌Scott Lincoln in action at LIA. Image provided by Ben Lumley photography.
Sarah Tait had a Scotland debut to remember as she won the 3000m steeplechase with a well-executed race in 10:27.18, and Loughborough-based Beth Dobbin added further glory for team Scotland with a convincing win in the Women's 200m (23:19).
Matthew Stonier showed great resilience to win the Men's 3000m for Loughborough in 8:30.67, cruising to victory over England's Rory Leonard (8:32.42).
Elsewhere, Wales produced a storming performance of their own in the Men's 4x100m with a time of 39.73.
However, after an exhilarating day of competition, it was England that took the spoils:
Final team results:
England 151
Loughborough 115
Scotland 96
GB&NI U20s 92
Wales 86
For the full list of individual results from LIA 2021, visit HERE.