Kicking off the game with an unchanged line-up, Head Coach Sara Bayman boasted the addition of recent WBBL (Women's British Basketball League) champion and duel-international Ella Clark on her bench this week, whilst giving recent debutant Suzie Liverseidge a chance to add to her dominant displays in last weekend's season opener with a starting spot.
Pressing straight on the pedal from the very first whistle, it soon became clear that Lightning meant business and within a matter of minutes they had created a lead of six goals over a quickly floundering Mavericks side. Using the familiar and fan favourite Cobden and Panagarry pairing through the mid-court, the two England Roses drew upon their defensive expertise to shut down Mavericks' options in the circle. That teamed with young goalkeeper Alice Harvey's ever extending range, soon caused disruption to Saracens Mavericks usual style of play, forcing errors and a number of loose balls.
Lightning's relentless defence provided no let up to the opposition, whilst their confidence in attack and feeds to the circle allowed them to maintain their lead, despite the remarkable efforts from England Roses defender Razia Quashie.
Showing no comparison whatsoever with the side that lost out to Team Bath in round one, Lightning pushed on, increased the pressure and forced a momentum upon their opponents that was unable to be matched.
Opting to change up their usual combinations, Mavericks attempted a shake up to their side in order to reset, regroup and shorten the gap, however with Lightning continuing to challenge every single ball and the lofty interceptions of Harvey, the reset they so desperately needed was soon taken out of their hands.
Using the depth of her bench, Bayman injected more energy to her side, choosing to add the match winning shooting combo of Clark and Cholhok to really hammer home the win. Remaining calm, Clark sent ball after ball sailing into the circle to Cholhok, who's famous lay-up continued to add points to the board.
The final quarter gave Bayman the lead she needed in order to confidently rotate the squad, test combinations and give her younger players the crucial experience needed heading into the upcoming rounds.
Final score: Loughborough Lightning 60 – 35 Saracens Mavericks
Of her sides' commanding performance, Head Coach Sara Bayman commented.
"It's nice to see that the side pushed on in the second half. Everyone who came on did exactly what we wanted them to, and it was good to get all twelve of the squad out there and put on a confidence building performance tonight.

"We've spoken a lot about competition for places within the starting seven and that's now driving the standard within the squad and I really hope that continues. I think Suzie Liverseidge started really well and had we needed her again we could have easily put her back out there. So, the likes of that little battle within the shooting circle and all over court really adds the depth we need and provides options."
Earning herself a medal winning performance on court, captain Nat Panagarry was deservedly named the Computacenter Player of the Match.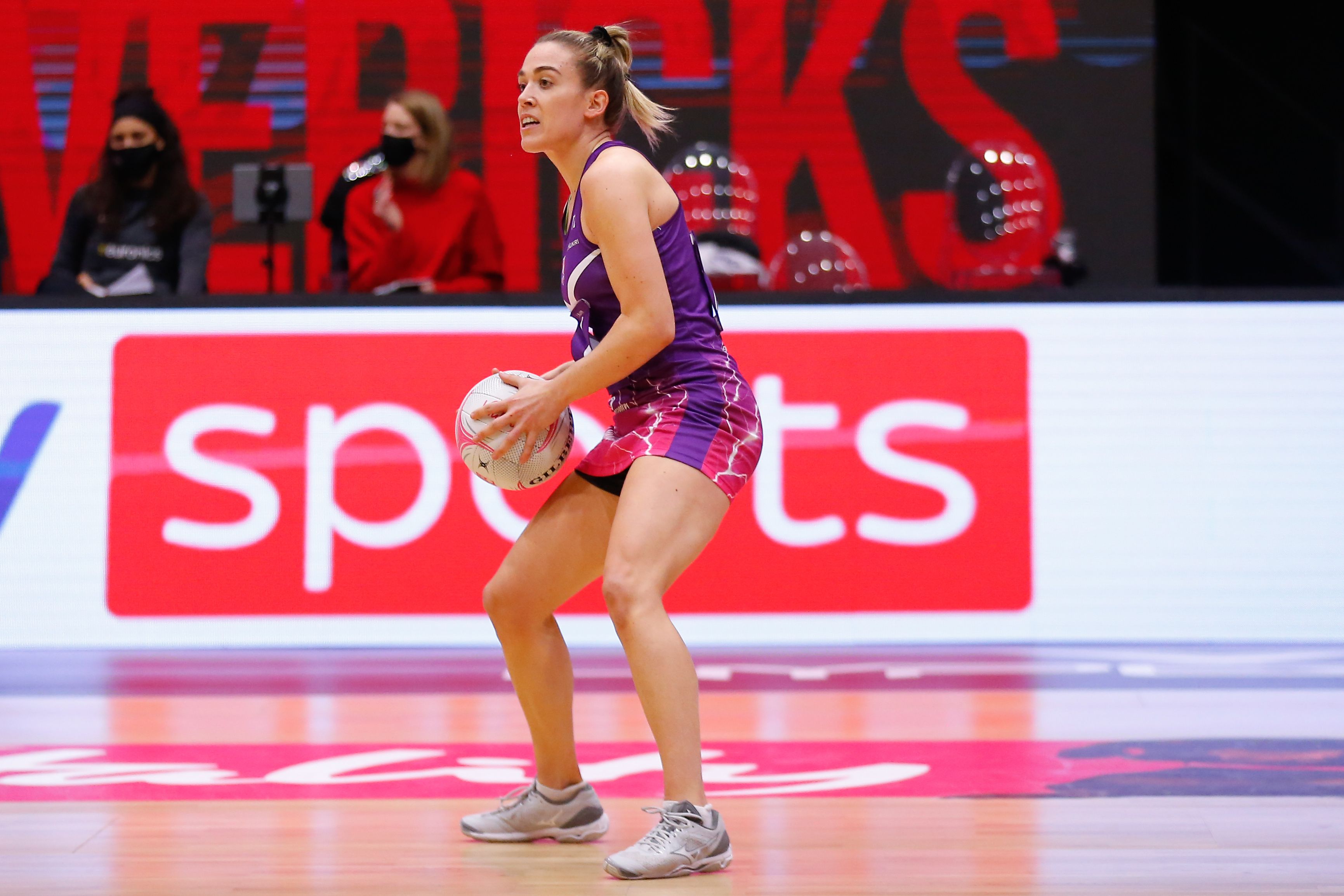 ‌(Photo by Touchline Pics)
"I'm so proud of the team, it was such a team performance and a team win. We've been speaking about our start and just that intensity from the get-go and I think we really did that today.

"We really pushed on after half-time, there are still errors we need to tidy up but I'm so proud of the team and the impact they made. We're not getting carried away, we take each game as it comes, we didn't start well in the last two matches and left ourselves with a lot of work to do and a lot of pressure to catch up, so we are building and there is still a lot to come from us."
Lightning are back in action next weekend for a double header when they face brand new side Leeds Rhinos on Sunday 28th February followed by Severn Stars on Monday 1st March.
You can catch all the action live on Sky Sports and Sky Sports Youtube.
View Lightning's fixtures here.