The Championships are played in February ever other year, with the event winners officially crowned the best national team in Europe.
Qualification took place in six different locations across the continent, with the winners from each respective group including England, Russia, France, Netherlands, Scotland and Germany.
These sides will now join reigning champions Denmark and hosts Finland at the final stage.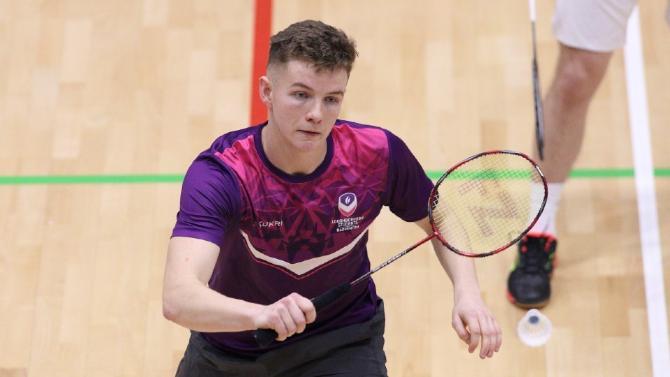 (Max Flynn in action)
Speaking after her call-up, Tolman told Loughborough Sport:
"I'm really pleased to have been selected and can't wait to finally get back into competing. This has been one of my goals for a while and I'm really excited to have the opportunity to potentially get my first England cap."
In addition to Max and Lizzie's selection there are also several Loughborough alumni included in the team, including Greg Mairs, Matt Clare, Viki Williams and Jenny Moore.
The European Mixed Team Championships will take place from 16th- 20th February 2021.