Moving to Loughborough in 2020, Liverseidge took up her first NSL contract after rising through the ranks in Surrey Storm's pathway. Now, beginning her second year of a Sports Technology degree at Loughborough University, Liverseidge sees Loughborough as the perfect fit:
"I've enjoyed the balance between studying and playing on campus and being around all the other athletes. It's just a really good environment in which to strive and push yourself," she said.

"My first year was really good it's so nice having everything in one place. It was good to play BUCS and Lightning and the transition in between is smooth as it is similar staff and players. The facilities on campus just add to the ease of the programme."
Liverseidge impressed the netball world at a young age, featuring in tours for both the England U17 and U19 sides, and starring in the U17 Netball Europe winning squad.
After a strong start to the 2020 season, Liverseidge sadly suffered an injury setback, causing her to miss the opening matches of the campaign:
"My first season was really mixed. In pre-season everything was going well, we won Fast5, we were training really hard and I got a few games in, but then getting injured just as the season started was hard.

"I definitely took lockdown as a blessing to use the time to do my rehab, recover and then get myself fit again for when we came back."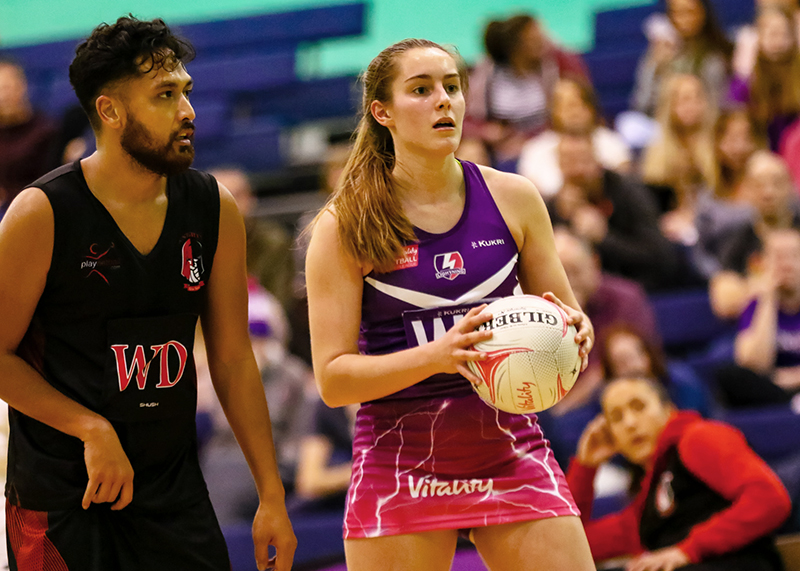 Having returned to campus, Liverseidge is excited to be back in pre-season with the squad:
"I'm back now, feeling good and excited to test myself out on court. I've had a lot of just fitness and running sessions over the past few months so it's exciting to be back out there with the team and playing netball again."
She added:
"I'm really looking forward to having games back in the week, it gives me a different structure having training leading into matches rather than just training on end, so just having a routine and getting back into it will be good.

"My aims for the season are just to get back out there and get some court time. Build on what I learnt last season and continue learning from the other players and team around me."
Head Coach Sara Bayman expressed the importance of an injection of young talent to the squad:
"We've tried to recruit the best young English talent in recent years and these players are exactly that. We saw a glimpse of what they could do last season and I'm excited to see much more from them this year."
As the signing window draws to a close this week (Friday 30th October) keep your eyes peeled on Lighting's social channels over the coming days to find out who will join Suzie in the final few spots on Lightning's roster.
Confirmed squad so far:
Beth Cobden
Sam May
Annabel Roddy
Beth Gabriel
Lucy Parize
Ella Clark
Mary Cholhok
Hannah Williams
Alice Harvey
Jas Odeogberin
Suzie Liverseidge