May first joined Lighting for the 2020 season having plied her trade at local rivals Wasps for the previous three years. Enjoying a successful career to date, May has competed in three consecutive Grand Finals and will bring a wealth of experience to Lightning for the upcoming season.
The 32-year-old first took to the court for the Hertfordshire Mavericks before switching to Wasps for their inaugural season in 2017. She then went on to win back-to-back titles with the black and gold side.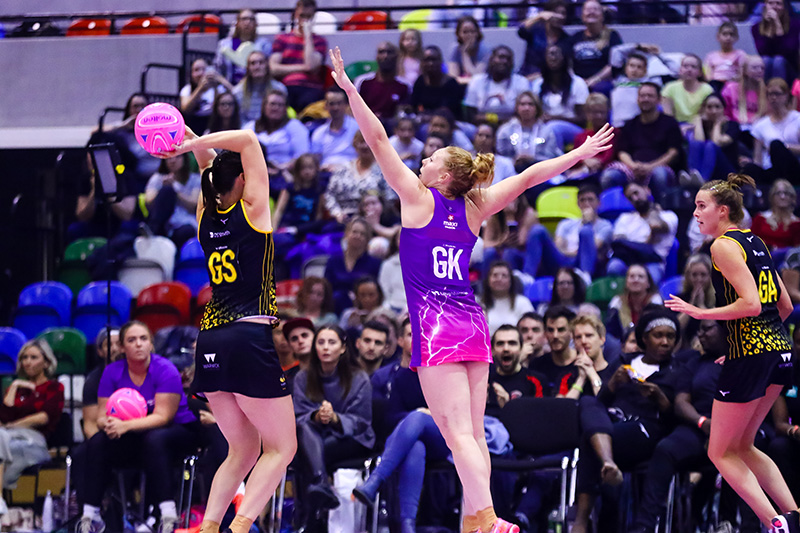 Born in Sydney, Australia, the 6ft tall defender also featured in the 2008 and 2009 Australian U21's side before moving to the UK to compete in the English Superleague.
Speaking of her return to Lightning this season, May commented:
"It's felt much easier to come back for my second season now, the anxieties that come with joining a new team have faded and I was excited to come back to a familiar setting with people I can now call friends and family around me."

"I'm excited to continue what we were building. The side were coming along nicely, and it was looking very exciting, so it was a shame that last season was cut short. So now it's just about looking forward to building again and seeing what this team can do. For me I just want to take everything as it comes and enjoy being back on court and playing netball again."
Combining her role as Head of Netball at Loughborough College alongside her playing career, the lockdown period brought May an unexpected opportunity to travel home to Australia - a luxury she hasn't been able to enjoy for a number of years.
"This year has been very different; it was nice to have a little bit of time off," May explained.

"It's so very rare to get a big break when you play netball, so it was really good to have some time to rest and spend quality time with family. I was very lucky to be able to go home for five months – I haven't spent that long with my family in over seven years – and it was nice to train at home and still stay connected with the team as we supported each other through a difficult few months."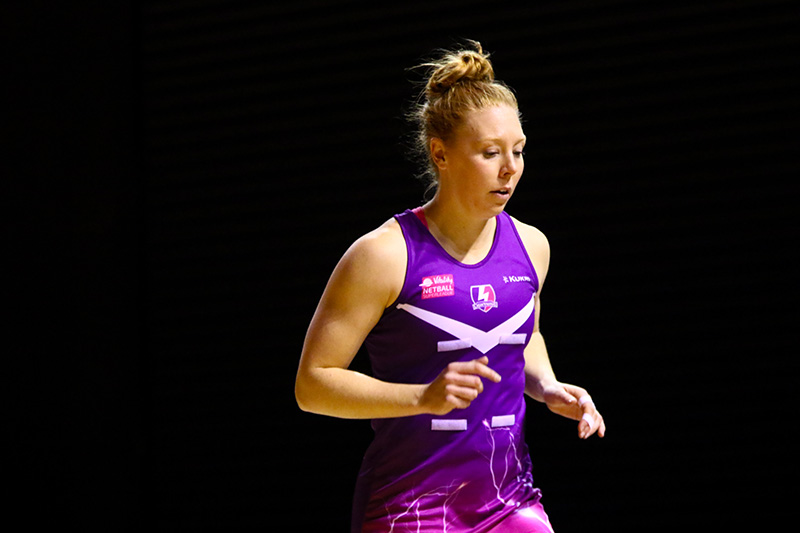 Her dominance on court and experience in the league is an asset to the side, one which Head Coach Sara Bayman credits to the development of the younger players:
"Sam was rock solid for us last year and even though the season was cut short it feels like she has had a big impact on the squad. As someone who has won championships and experienced everything in netball, Sam provides the belief and work ethic that is needed to go far in this competition," said Bayman.
Sam joins England Roses star Beth Cobden in what's shaping up to be one of Lightning's most exciting squads so far. With more players to be revealed over the coming days, be sure to keep your eyes peeled on social to find out who will be joining them in purple for 2021.