"It's great to be back for another season at Lightning where we have great supporters each week, amazing coaches and support staff! I'm looking forward to getting back to training with the team and seeing what the 2021 season brings," Parize said.
Returning for her third season with the side, Parize will continue to balance her career as an accountant alongside the demands of a heavy training and playing schedule.
Lucy cited that the set up and networks at Lightning were the main pull for her once again:
"Last year I got off to a really good start in pre-season, I got quite a bit of court time and was really enjoying playing and training with the girls. Liv (Murphy) and Sara (Bayman) are great coaches, so coming back was a no brainer. The schedules and location fit in really well with my work schedule so as soon as I was given the opportunity to come back, I said yes."
The young goal-attack continues to build on her experience from England youth programmes where she has featured at both U19 and U21 level. Her dominance in age group netball also shone through in p seasons with her strong performances in the Lightning U21 side, as well as Superleague.
Parize was a key player in Lightning's success at the 2019 British Fast 5 competition where the side were crowned champions for the second time.
Lucy added:
"We had a really good start last season; we had trained really hard and had the opportunity to play against South Africa in a behind closed doors game. We then went on to win Fast 5 which was incredible and for me as a younger player getting to play alongside Jo Harten, who has so much experience, was fantastic. It then felt like an anti-climax having the season cut short as we'd worked so hard leading in, so I think we all felt very frustrated.

"I was really excited to come back, obviously it's strange with us all in bubbles and with additional measures in place but Loughborough have done a brilliant job of making sure everyone's following the guidelines, so I do feel very safe coming onto campus. I think for all of us we're just really excited to be running around and throwing a netball again."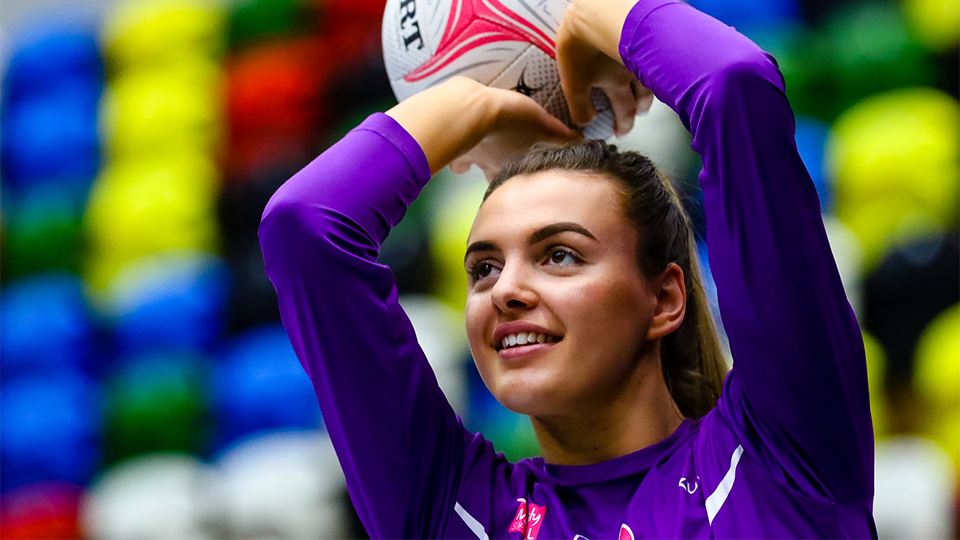 Looking ahead to the new season, Parize also shared her own personal targets:
"I'd love to get more court time next season and really put myself forward as a contender for a starting seven spot. I just have to work really hard in the gym and prove myself on court and really bring my 'A' game to every session and hopefully that will happen."
Head Coach Sara Bayman commented on Lucy's ability to stay calm and collected, even in the most pressured of situations:
Lucy joins an ever-growing list of signings for Loughborough Lightning's 2021 squad with more to be revealed in the coming days. Be sure to keep your eyes peeled on social to find out who will be joining them in purple for 2021.
Confirmed squad so far:
Beth Cobden
Sam May
Annabel Roddy
Beth Gabriel
Lucy Parize