Joseph first signed for the club in 2011 and has since cemented her place within the programme over the past nine seasons, captaining the side to the Fast5 championship in 2019.
"I really like the set up at Loughborough, the coaches and support we get around playing, the facilities are amazing. Last year didn't really go to plan with my injury and then the COVID outbreak, so I feel like there's a lot of unfinished business for me," Joseph said.
Joseph - who is also Head of Netball at Uppingham School - is eager to get back on the court to make up for lost time after a spell on the sidelines:
"Pre-season gives you enough time to get to know each other and we needed that as we had a relatively new team last year. It gives you time to get some fixtures in before you go into the season but for me it was frustrating, I got injured early on and didn't manage to play any of the actual season, so it was hard.

"Lockdown was definitely a blessing for me and my injury. There were no matches, so I wasn't in effect missing anything but then it was tough because I was trying to rehab at home with little equipment and no access to a physio or a gym, so it did make it a bit tricky.

"It's really nice to be back on court, it's tough, I've not been back on court since January, so it's just getting back to basics to ease us back in."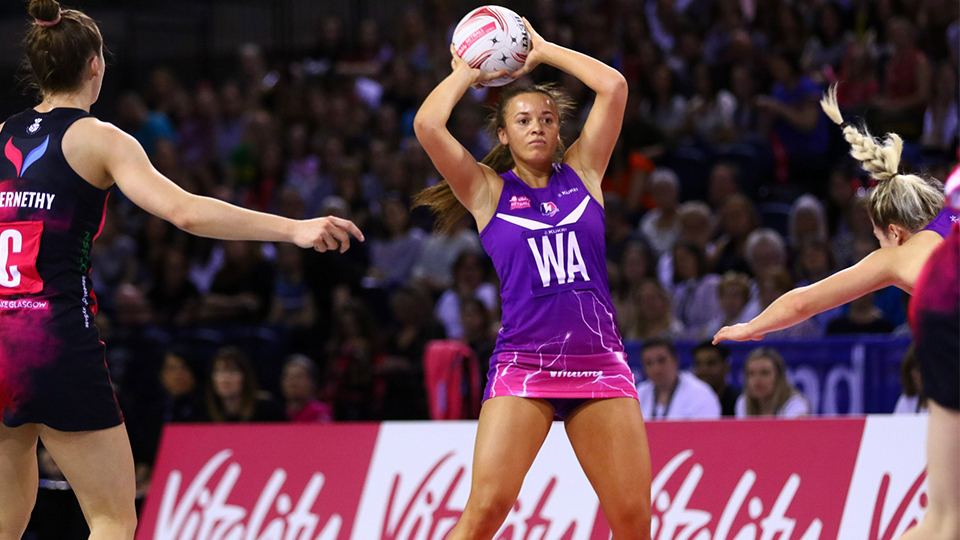 Her experience with the side and its programme means Joseph can now provide vital knowledge and support to incoming student athletes wishing to mirror her impressive Superleague career:
"I think moving into a leadership role is the natural next step for me, having been here for so long means I know the club really well, especially having been through the experience of playing and studying alongside each other I'd like to think I can share some of those experiences to help the student athletes within our squad.

"My aim next season is to get back on court and put out 60 minutes injury free and to then make it through the season injury free.

"To get back on court and just enjoy netball again will be great and hopefully we can all play some good netball. It's a very exciting season next year and I can't wait for us to show everyone what we're capable of by pushing for a top-four position and then a place in the Grand Final."
Lightning's Head Coach, Sara Bayman, is thrilled to have Joseph on board once again:
"Hannah is one of our longest serving players in the squad and that loyalty is appreciated. She represents the proud history of this club as well as the exciting future.

"The knowledge and experience they have can drive this team forwards and be an example to other players of what it means to represent this club."
Hannah becomes Lightning's fourteenth and final announcement, confirming its squad for the 2021 season. With fixtures yet to be revealed, be sure to follow Lightning's social media channels for all the latest news and info.
Final Squad
Beth Cobden
Sam May
Annabel Roddy
Beth Gabriel
Lucy Parize
Ella Clark
Mary Cholhok
Hannah Williams
Alice Harvey
Jas Odeogberin
Suzie Liverseidge
Nat Panagarry
Lauren Nicholls
Hannah Joseph