As only the second ever Ugandan netballer to ply her trade outside of Uganda – and following in the footsteps of former Lightning player Peace Proscovia – the 6ft 7in, 23-year-old has certainly made her mark on the league, winning the Golden Shot award in her debut season.
Cholhok's journey since arriving in the UK has been exceptional with her taking to the court for the first time in 2019 just days after arriving.
Since then, Cholhok spent the summer of 2019 in Liverpool where she made her World Cup debut, aiding her country to its highest ever finish, before travelling home to compete in the African Nations Cup where Cholhok was deservedly named MVP.
"My favourite moment was winning the golden shot award. 2019 was the best season I've ever experienced; it was my first time in the league and to then win that award at the end made me so proud of myself," Cholhok commented.

"I've learnt so much as a person, not only in my position but what to say, what to do and how to interact with the rest of my teammates."
When arriving back in Loughborough for the 2020 season, Cholhok began a Marketing degree at Loughborough College and now balances her training alongside her studies and also competes for the Loughborough BUCS (British Universities and Colleges Sport) side.
She added:
"I'm very excited to be back, it feels like I've been waiting forever to be back on a netball court, so now we have a lot of preparation ahead of us to get going again."
Having spent two years in Loughborough, Cholhok commented on what she's enjoyed the most so far:
"I like how everything at Lightning is simple, not majorly serious but we have to be consistent. I love the energy around the team - I've been really enjoying myself at Loughborough, I've been playing well, and I've learned to grow as a person, an individual and as a student. It's been a very positive experience so far for me."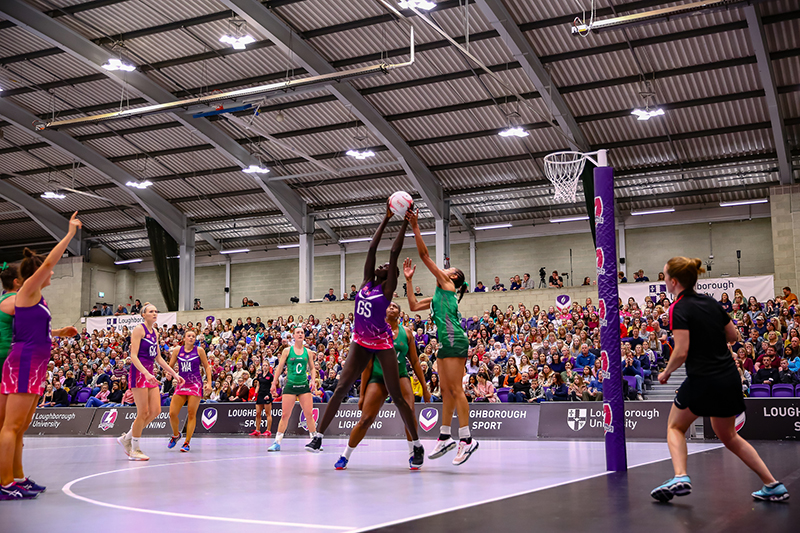 As the national lockdown came into force, Cholhok faced a very difficult decision, one that was eventually taken out of her hands, meaning she was unable to travel home for the off-season.
With her 3-year-old son, Jackson, at home with her mother, the travel ban would extend Cholhok's time away from home to 18 months.
"Lockdown was tough at the start, it was very emotional for me, I needed to process not being able to go home and not being able to see my son and focus on doing things that make me happy and that got me away from the way I was feeling," said Mary.

"I had the whole time to work on what I love to do like dancing, learning to ride a bike and now learning to play the guitar. I feel like a whole new person now and would encourage everyone to do more of what you enjoy and what you love."
Look ahead to next season, Cholhok is keen to continue her dominance in the circle:
"Next season I just want to do the best I can, to add what I've learnt over the last two seasons and to get better and better each match."
Head Coach Sara Bayman commented on the speed in Mary's development and the excitement of what is still to come for the rising star:
"The development of Mary over the past two seasons has been rapid and if that continues then she will cause havoc against any defence. She is an inspiration to young girls across Africa and beyond and we're only just scratching the surface of what she is capable of."
Cholhok joins Lightning's star-studded roster for 2021 and with the likes of Commonwealth champion Beth Cobden, two-time VNSL winner Sam May and duel-international Ella Clark already revealed, Lightning's final squad is set to be extremely exciting.
As the signing window draws to a close this week (Friday 30th October) keep your eyes peeled on Lighting's social channels over the coming days to find out who else will be joining Mary next season.
Confirmed squad so far:
Beth Cobden
Sam May
Annabel Roddy
Beth Gabriel
Lucy Parize
Ella Clark
Mary Cholhok