In what is an extension to an already existing eight-year partnership, the two sporting institutions will develop a new range of elite level kit for over 60 of Loughborough University's sports teams.
Founded in 1999, Kukri is an international multi-sport specialist and has strong traditions in bespoke sportswear manufacturing.
Jo Simpson, commercial director, Loughborough Sport said:
"We are delighted to extend our partnership with Kukri for a further two years.
"They have undoubtedly become an integrated part of Loughborough's long-standing success and the continued support it provides for our many clubs has been fantastic to see.
"We are looking forward to another period of growth – both on and off the field of play – working closely with a team that shares our values and vision for long-term sporting success."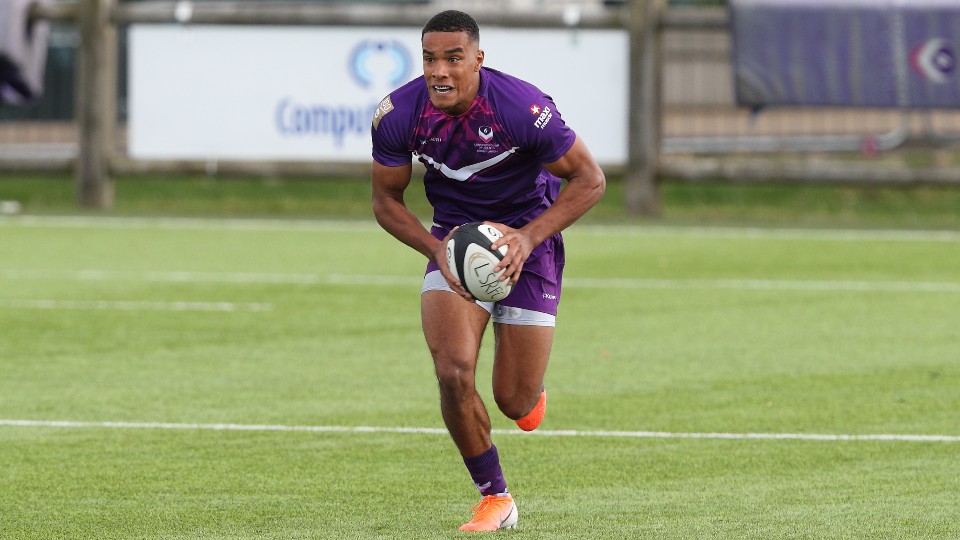 (Joe Browning breaks away for Loughborough Students. Photo: Still Sport Photography)
Andy Ronnie, CEO, Kukri said:
"We are immensely proud of our on-going partnership with Loughborough University and this extension is a monumental statement for Kukri as a brand.
"Our shared values of inclusivity, ambition and commitment play a vital role in both sport and student wellbeing. We are delighted to continue being part of Loughborough's sporting journey and campus life.
"Our product development has enhanced our garment range to ensure unrivalled performance at the highest level, whilst ensuring students are as proud to wear the range off campus as they are on it."
Andy added:
"The unique nature of the African Violet colourway captures the identity of Loughborough. Together, we have created a range designed to inspire as well as perform."
Kukri will also provide the official kit for Team England at the 2022 Commonwealth Games in Birmingham, where a number of Loughborough-based athletes are expected to compete.
For more information on Kukri click HERE.