Lightning fans returned to Sir David Wallace Arena for round two of the league which was kick started in front of a record 10,000 fans in England Netball's Season Opener event last weekend. Lightning, who fell to defeat in Birmingham, were eager to get ahead quickly and begin their home campaign in style.
With a number of experienced players side-lined due to injury, it was down to the up and coming players to show the crowd what they were made of and make their mark in the netballing world.
Taking an early lead, Lightning looked to get off to a strong start however the visiting side soon wreaked havoc on the home side's chances, levelling the score before storming ahead, creating a six-goal lead. A floundering Lightning side needed to quickly regroup and regain composure in order to stop Sirens from gaining any further advantage.
Stepping back on court for the second quarter, Bayman made changes to her line up with defensive powerhouse Vicki Oyesola earning her first game time of the new season in the wing defence bib. Young gun Beth Gabriel also joined the mix as Lightning began to work the ball through the court with confidence, stealing the first three points of the quarter. With two-time Superleague champion Sam May working tirelessly alongside 18year old Alice Harvey in defence to open up opportunity. Despite their ferocious comeback Sirens kept the score level heading into half time.
Keeping the side unchanged for the second half, Lightning had just thirty minutes to push on and secure victory. With long bomb queen Ella Clark sinking shots from the edge of the circle and Cholhok providing safety under the post, Lightning began to edge past their opponents, maintaining a three-goal lead as the final quarter arrived.
All guns blazing, Lightning laid their cards on the table and exerted pressure on their opponents, widening their lead to ten within a matter of minutes. Williams and Gabriel provided vital support on the circle edge, slotting the ball into the gaps and allowing Cholhok and Clark to sink the ball again and again. A steely determination from the defiant Sirens closed the gap to just six but time had run out. It was a tale of two halves as Lightning's second quarter comeback sealed the deal.
Head Coach, Sara Bayman reflected on the day's events;
"I'm really happy to get the win. It's been a tough week with lots of injuries and illness and different challenges so for the girls to come out and show that resilience was really pleasing. We made a couple of changes at the end of the first quarter and said to the squad the intensity wasn't where it needed to be, sirens are a good team, you can't take them for granted but I was really happy with the reaction and response from the girls. Coming from nine goals down is a positive response to take unto the season, knowing that we can come back at teams like that."
After an impressive performance, Beth Gabriel was named player of the match;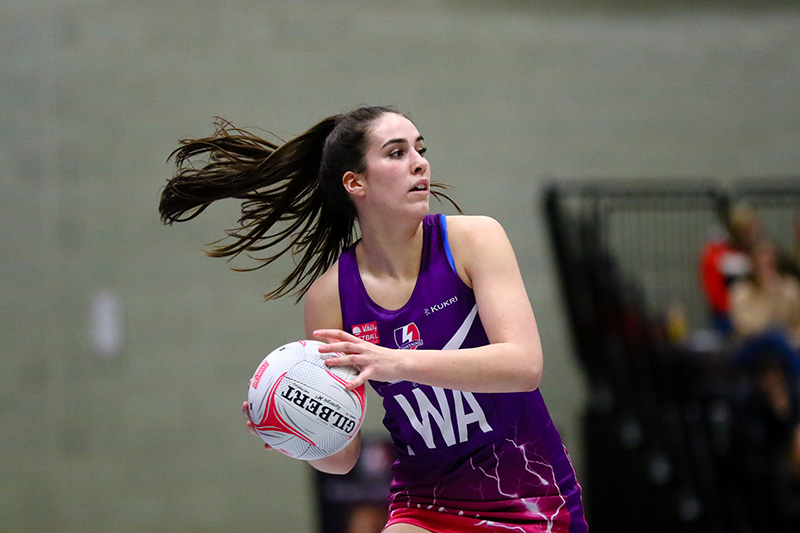 "I think the whole team put in a really good performance after a slow start, but we came together, regrouped and came back out to pull it out the bag. In the final quarter I think all our connections just came together and those coming off the bench really made an impact. Then we just stayed close and worked the win through."
Lightning return home on Monday 16th March to welcome Saracens Mavericks to Loughborough University. Tickets are on sale now: www.loughboroughlightning.com