The event, which marked the end of exam season, welcomed a host of guest speakers from a variety of professions and included CV drop-ins, Q&A panels, mentoring and an inaugural session dedicated to women in leadership.
Keynote presentations and workshops were led by industry specialists working for global institutions such as Sport England, Sky Sports, Law in Sport, BBC Sport, Aston Villa, Leicester Tigers, and British Showjumping.
This included the likes of Ali Oliver (CEO of Youth Sport Trust), Sue Anstiss MBE (CEO of Promote PR), Katie Shanahan (BBC Sport reporter and presenter), and Scott Clarke (Vice President of Global Partnerships at Leicester Tigers).
"Be available to network" was a key piece of advice given by Steve Mitchell, Director at Switch the Play, and his point was echoed by many speakers in attendance. Students were also able to network with employers and professionals, offering valuable insights into the sports world.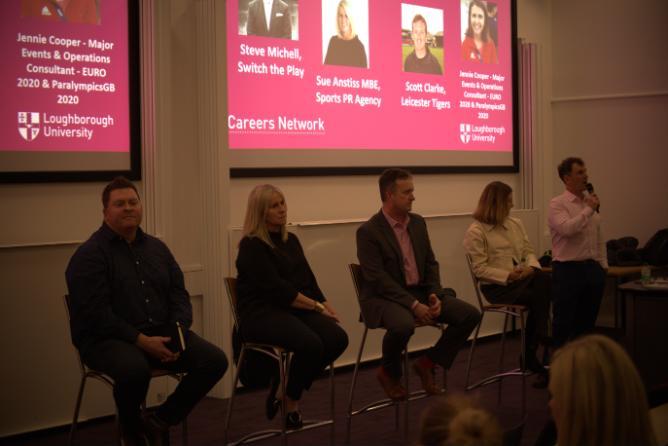 "This conference is great because it shows the real-world opportunities available in sport and what you can do in the industry after getting your degree," said Katelynn Slade, a student in the School of Sport, Exercise and Health Sciences department.
It also shined a light on Loughborough's reputation as a leading university in producing sport professionals; from athletes to analysts, from researchers to media professionals.
Speaking after her keynote presentation, BBC Sport's Katie Shanahan explained: "I don't know if I'd be where I am if it wasn't for Loughborough. Having been an international hockey player, Loughborough was a huge part of that. It helped fuel me to be an international athlete, which has then helped me to be the sports journalist that I am today."
Speakers urged students to make the most of their time at Loughborough, to seize all opportunities, to be the best person they can be and to persevere with individual goals. The consensus was that in doing so, you create your own luck.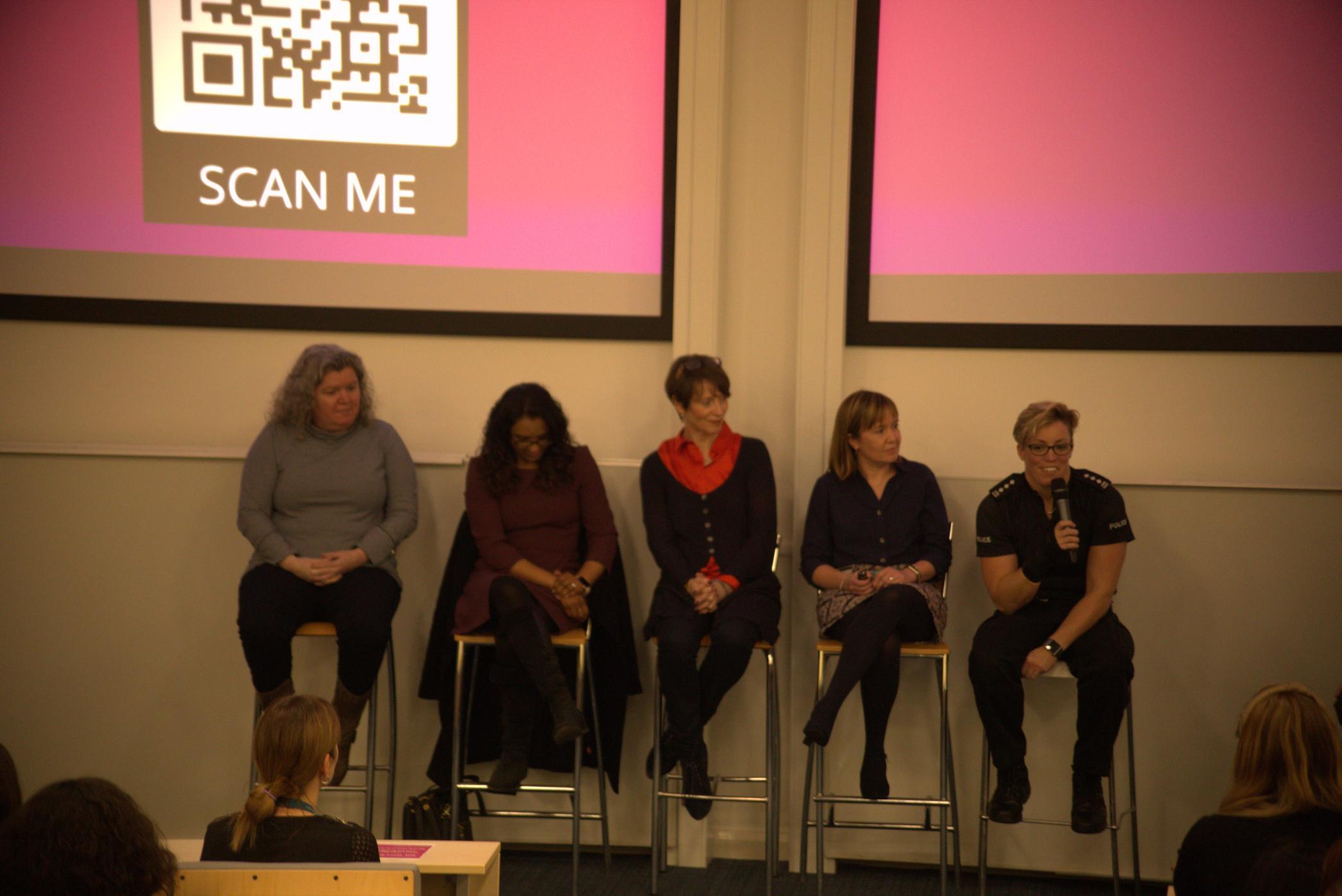 "Just be kind to others and yourself, because it's a tough industry," said Jennie Cooper, former AU President and current major events and operations consultant for Euro 2020 and ParalympicsGB.
This year's conference incorporated a 'Women in Leadership' session, led by highly successful female working professionals. The panel consisted of professionals within elite sport, health, psychology and academia and topics of discussion extended further than gender, touching upon sexual orientation and ethnicity. The session aimed to boost confidence and inspire female students with relatable success stories.
"Seize the moment and persevere…do not let your difference get in the way of progression," said chartered principal forensic psychologist, Dr Vicky Thakordas-Desai.
"Don't be limited by other people's limiting beliefs," urged Alison Maitland, Head of Product and Research at Lane 4 Management Group. "We're more similar than we are different," she added.
Talk Sport 2020 highlighted the growing importance of sport in our increasingly digital society, in which physical activity continues to decline. Speakers also touched on how sport plays a crucial role in our foundation as humans, our health and wellbeing and our cognitive performance. Furthermore, it helps us develop skills that can be applied in both our personal and professional lives.