Launching in the new academic year, the growing sport will provide students with the opportunity to compete in an inclusive environment whilst also forming part of the University's recent Para Sport vision.
Commenting on the news, Nik Diaper, Head of Para Sport at Loughborough University said:
"Our vision for Para sport at Loughborough is to create life-shaping opportunities through the development of an inspirational and inclusive Para sport offer. This is a great example of that, and I hope that students with and without disabilities will seize this exciting opportunity to be part of something unique."
As part of its formation, the AU is also seeking a group of motivated students who are committed to running and developing the brand new club.‌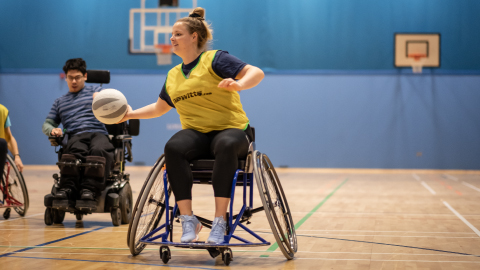 Lauren Durkan, Athletic Union President, Loughborough Students' Union, explained:
"It has been an ambition of Loughborough Students' Athletic Union to improve our Para sport offer for a while and I am delighted to say that we can begin to see our ambitions come to fruition. The step towards our new Wheelchair Basketball Club will mean that we can offer an inclusive sport open to all and ensure better integration at all levels of sport. I'm looking forward to seeing history begin."
Several Committee positions are available, including:
Chair
Vice Chair/Secretary
Treasurer
Welfare Rep
Social Sec
Media Rep
Students wishing to apply for this opportunity can do so by visiting HERE. Please note that applications close on Wednesday 15th April at 5pm.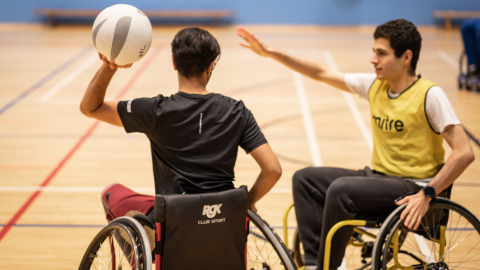 Applications are open to all students, regardless of gender or ability, and help provide a great way to build CVs and enhance personal and professional skills.
For any questions regarding the roles, please contact Lauren Durkan (laurendurkan@lsu.co.uk) or Tilly Higgs (t.higgs@lboro.ac.uk).