Performance swimming
Loughborough University offers a unique environment where students can realise their sporting and academic dreams and Loughborough University Swimming is proud to house one of the finest senior programmes in the world.
Our vision is to develop our swimmers to become the best possible student-athletes, reaching their full potential both in and out of our magic waters. As a team we pride ourselves on having a tradition and culture of excellence that embodies everything that we do and one that has enabled our swimmers to win medals right the way up to World Championships, Olympic and Paralympic Games.
Each year Loughborough University invests over a million pounds in performance sport and over a million pounds in facilities. Thanks to this investment, Director of Swimming Andi Manley is able to lead one of the finest swim programmes in the world, with a world class support network of coaches and staff.
As a member of Loughborough Swimming you will receive expert coaching, access to our world class facilities, heavily discounted Powerbase gym membership, strength and conditioning training, sports science and sports medicine support. Our Performance Support Team has a vast shared experience of working with coaches and athletes at the very highest level.
A typical week includes:
Up to 11 swim sessions
Bespoke training plan for Platinum (FINA 'A' Time) level athletes
Physiotherapy support
Technique analysis and filming
Strength and conditioning support
Workshops designed specifically to enhance performance and achieve academic/sporting balance
Got any questions? Email: performanceswimcoach@lboro.ac.uk
Hall of Fame
Loughborough University Swimming is proud to boast a wealth of notable alumni, with over 100 athletes having gone on to represent their country and win medals at major international championships.
Click the link below to see a timeline of the club's notable achievements.
All Time Top 5
Click the links below to see our All Time Top 5 Athletes.
Club Records
Use the links below to view Loughborough Swimming Club's current records and who holds them.
Squad Selection Policy
Click below to view the latest squad selection policy.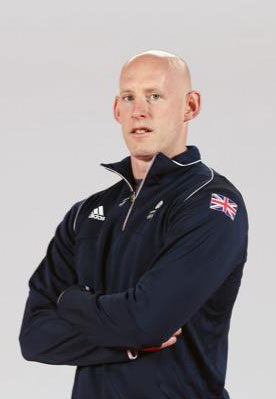 Andi Manley
Director of Swimming
With over 20 years of full-time coaching experience, Andi has coached a swimmer to ever major international championships at junior and senior level. Andi's athletes have won medals at the Commonwealth Games, European Championships, World Short Course Championships, European Short Course Championships, European Junior Championships and European Youth Olympic Festival. Andi is also an Olympic, World and European coach.
Ian Hulme
Head Coach
Former GB National Record holder, competing at the World Championships and European finalist. Ian has progressed from being a student at Loughborough and volunteering with the swim programme, through to Head Coach. His swimmers have won over 25 international medals, and swam 1 World Record, 2 European World Records, and over 30 National Records.
Andy Wallace
Lead Performance Development and Para Swimming Coach
Andy has over 17 years of coaching experience and joined the Loughborough University team in January 2022. He had previously been working with British Swimming as a support coach for 4 years working closely with coach David Hemmings and his Olympic swimmers.
Connor Andrews
Performance Development Coach
Connor graduated from Loughborough University with an MSc in Exercise Physiology in 2021. Alongside his undergraduate and postgraduate studies Connor gained 3 years of experience within the Loughborough swimming programme.
Scholarships
For our most exceptional performance swimmers, we offer sports scholarships to help with the costs of training and competition.