Meet the Team
Find out more about our 'Team behind the team'.
Alison Wyeth
British Triathlon Performance Centres Director
She works with British Triathlon and Loughborough University staff to set the direction of LTPC and to ensure that opportunities are maximised for athlete and staff development. Alison previously worked in athletics in various roles ranging from working for the IAAF Development Department and being Head of Development for the AAAs of England, through to various roles in the British Athletics Performance Department including being Director of Birmingham High Performance Centre, Managing the National Performance Institute in Loughborough and working with the BOA to manage the logistics/team management of the London 2012 athletics team.
Meet Alison
I am originally from Southampton, which is where, through a chance meeting on a school exchange trip I met my first coach who encouraged me to join Southampton AC at the age of 16. I went on to represent GB at the 1992 and 1996 Olympics, finishing 9th in Barcelona. I finished 5th in the 1993 World Champs at 3000m and which was probably the best race of my career and won a bronze medal at the Commonwealth Games in 1994 – all at 3000m.
I have two children who both compete in athletics and I now co-coach a group of endurance athletes at Charnwood AC. I enjoy giving back to a sport that gave me so many great experiences and I am pleased to say that we now have a triathlete in our group. My motivation also comes from the fact that I really enjoy working with young people.
I love being outdoors and like to get out running or walking as much as possible – I probably only sit down when one of my two cats decides to sit on my lap!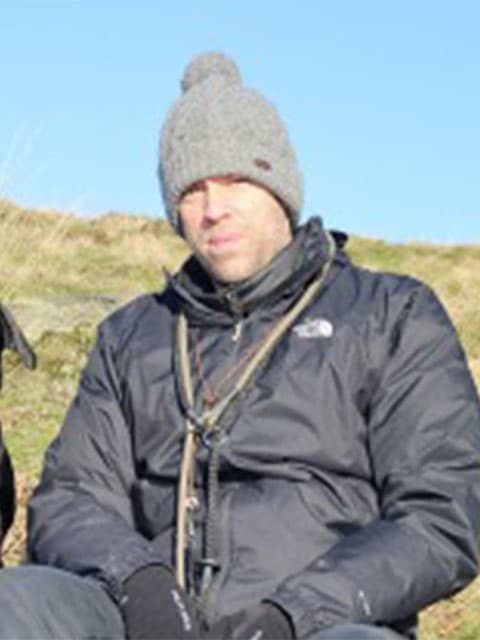 Adam Elliott
Olympic Performance Coach
Adam has worked at every level of the Triathlon Pathway, starting out in 2009 working in the then Olympic Talent Squad, before becoming assistant Olympic coach in Loughborough, and now as Olympic Performance coach. Adam is responsible for overseeing the Programmes for all WCP athletes' in Loughborough along with any other athletes where appropriate. Adam has coach athletes to medals at all levels of the sport, including Junior and senior continental cup, World cup, World U23s, and World Triathlon Series.
Adam comes from a competitive distance running background and was second in the Scottish National U23 Championships over 5000m.
Meet Adam
I came to Loughborough to study Geography in 2004, choosing Loughborough University because of the athletics programme here. At the time I was interested in seeing how good I could get my running alongside studying. Post university I decided this was the place I wanted to live and have been in Loughborough ever since.
Outside of triathlon I have two black Labradors that I love spending time with and can regularly be found on long walks in the countryside. I also love cooking, and watching pretty much any sport that is available!!
A non-triathlon related fact
My first coaching job was in Tennis, I used to help run junior camps through the summer. Also I had full attendance throughout school and received the prestigious award of a £10 book voucher!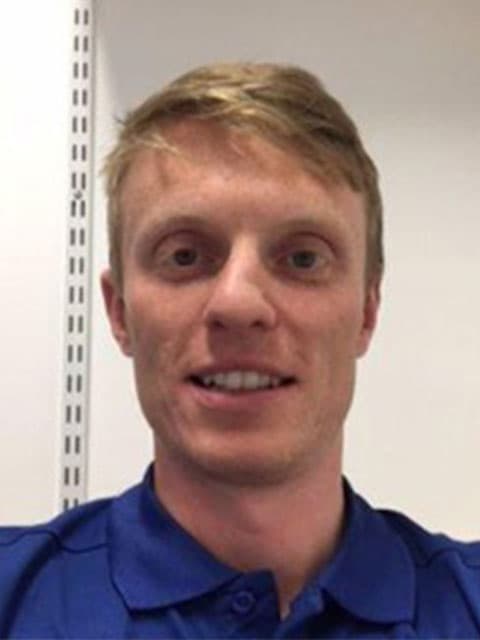 Rob Bridges
East Midlands Regional Academy Coach and University Performance Coach
A keen runner and swimmer for most of his life, Rob found triathlon whilst at University in Leeds (2009-2012). After university Rob moved to Manchester to train as a P.E teacher as well as gaining experience as a triathlon coach and continuing to compete in many triathlon races. Rob has had success over elite and age group races, as well as several running races. Growing up on the edge of the Peak District his favourite races involve plenty of hills.
Rob joined the team in 2017, his role is split between East Midlands Academy Lead Coach and Loughborough Triathlon Performance centre coach.
Meet Rob
I first started coaching in 2012 with Leeds and Bradford Triathlon Club and have since coached at Manchester Triathlon Club and Sheffield Triathlon Club as well as being the Yorkshire Skills School Lead.
I currently live in Loughborough and enjoy running around the local countryside with my dog, Bear. When I'm not coaching, I love to go rock climbing in the UK and abroad or plan the next travel adventure with my wife.
I once spent the night 50m from the summit of Mont Blanc thinking I was still a long way off, due to being in a Blizzard. I couldn't feel my toes for 3 months after that.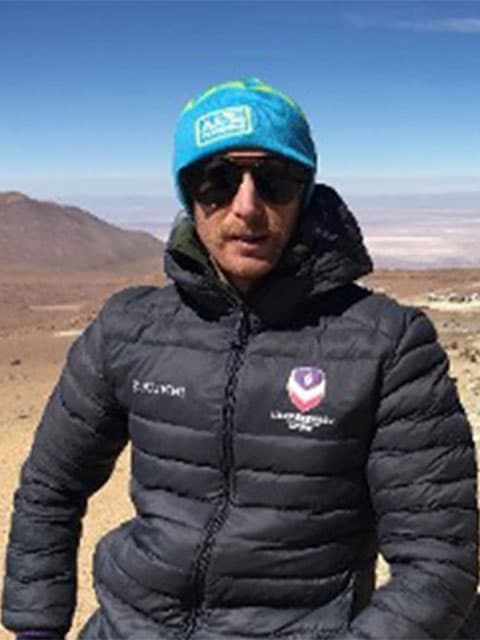 Gav Smith
University Performance Coach
Gavin started out in triathlon with his local club Thames Turbo's in the 1990's and has never looked back! After completing a Sports Coaching (BSc Hons) degree at Cardiff Met University, he then spent the next few years training and racing at an elite level around the world.
Gavin first came to Loughborough in 2005 for a coaching role with British Triathlon, and has remained as a High Performance Coach with Loughborough University since 2008.
Gavin is responsible for coaching delivery within the LTPC, and the co-ordination of Loughborough University's extensive support services that are available to the squad. He has been to the Rio Olympics in 2016, and was Team England Assistant Coach at the 2018 Commonwealth Games. He has coached numerous Junior and Senior athletes to success at National and International level.
Meet Gav
I love to be outdoors either on my bicycle on the brilliant route we have on our doorstep here in Leicestershire or running them. When I am not coaching I am encouraging my children's skills on their bikes…skids, no hands and wheelies!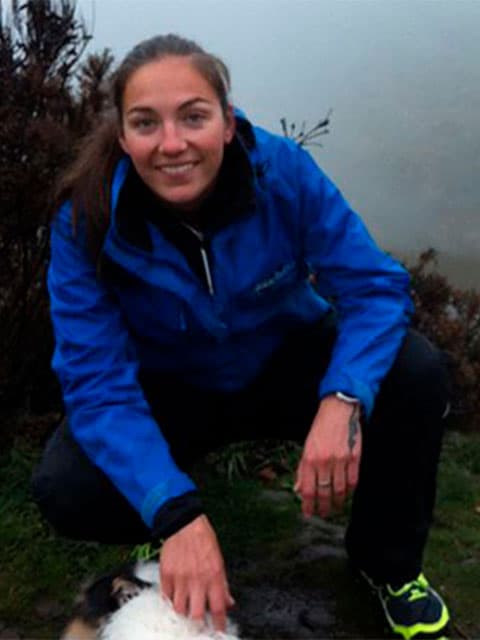 Bex Milnes
Paralympic Performance Coach
Bex's introduction to the sport of triathlon began in 2004 where she initially started competing. Bex competed in the sport through to 2012 primarily focusing on Olympic distance draft legal triathlon. It was at that point that Bex started to transition into coaching. Initially taking up a 2-year coaching apprenticeship role at the high-performance centre in Stirling, Scotland. Over this time Bex was responsible for the Scottish Academy and supporting the day to day coaching delivery in the centre. After the apprenticeship had finished Bex then spent a further 3 years in Scotland working initially as a Performance coach for triathlon Scotland and then moving on to Lead performance coach. She was lead coach for the 2018 Commonwealth Games and in that same year relocated to Loughborough to become LTPC lead Paratriathlon coach.
As the LTPC lead Paratriathlon coach Bex is responsible for coaching WCP para athletes at the centre in Loughborough. She alongside Becky Hewitt sets the day to day training environment ensuring that individual needs are met within the context of a cohesive group training environment. Bex also works with key EIS staff and the wider para program to ensure athletes are supported in the most effective way possible.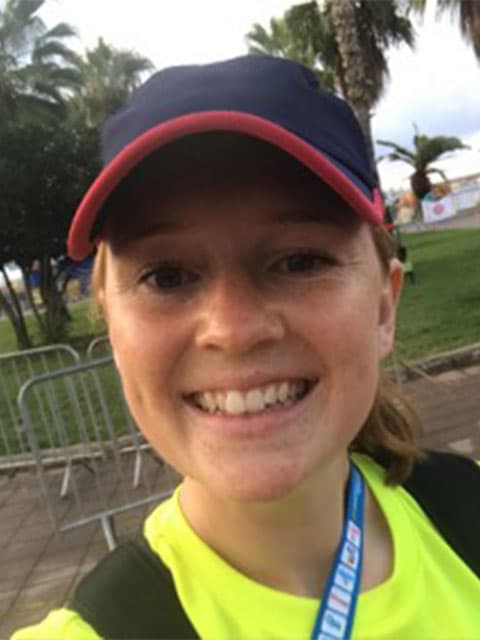 Becky Hewitt
Paralympic Talent Coach
Becky first discovered triathlon in 2005, having competed in a range of sports previously including diving, sailing and skiing. With a love of swimming and running in particular Becky competed for a number of years, a highlight of which was racing at the 2009 European Youth Relay Championships in Italy. Hailing from London, she came to Loughbororugh in 2011 to complete a degree in Sports Science with Management, and hasn't left since.
As Paralympic Talent Coach, a role which she began in June 2017, Becky is responsible for developing athletes that are new to the sport, as well as supporting the identification of future medal winning potential. She works alongside Performance Centre staff to design and deliver the centre's annual training plan and supports both pathway and World Class Programme athletes at national and international camps and competitions throughout the year.
Jack Hall
Development Squad Coach
Jack began triathlon at age 8 alongside competing in a number of sports. Moving to Loughborough University in 2012 to study and pursue elite triathlon. With the support at Loughborough Jack was able to reach the level of representing GB at Conti-cups.
Coaching from a young age and in a number of sports he was drawn to performance coaching. Now with the Development Squad of which the aim is to provide student athletes with access to further training and development opportunities. With a common goal of representing and performing at BUCS events for the University.