Professor Gardoni already holds numerous academic positions. He is the Alfredo H. Ang Family Professor and Excellence Faculty Scholar in the Department of Civil and Environmental Engineering at the University of Illinois at Urbana-Champaign (UIUC). He is also a Professor in the Department of Biomedical and Translational Sciences in the Carle Illinois College of Medicine; a Fellow of the Office of Risk Management and Insurance Research in the Gies College of Business at the UIUC; and the Director of the MAE Center (Multi-hazard Approach to Engineering), whose mission is to develop and disseminate new integrated approaches to minimise the consequences of natural and human-made hazards.
Professor Gardoni's role at Loughborough will support undergraduate and postgraduate programmes, with seminars on Engineering Risk Analysis, Reliability Analysis and Engineering Ethics. His appointment will help establish long-term research collaborations on these themes, which are critical to modern society.
Professor Gardoni joins Caroline Field, an Associate Director with the global built environment firm Arup, who was appointed as Visiting Professor in Structural and Infrastructural Resilience in 2020.
Professor Field's position has been funded through the latest round of the prestigious Royal Academy of Engineering's Visiting Professor scheme. She has over 25 years of professional experience, including counterterrorism, blast mitigation, physical security, earthquake engineering and structural dynamics. She is a Chartered Engineer with the Institute of Civil Engineers in the UK; a Member of the Register of Security Engineers and Specialists; a licensed professional engineer in California; and a Member of the American Society of Civil Engineers.
Her position at Loughborough focuses on developing a Resilience thread for the BEng, MEng and MSc programmes in Civil and Architectural Engineering, at the cutting edge of academic research and professional applications. She also supports the delivery of Structural Engineering modules with real-life case studies involving the design of protective measures against natural and manmade hazards.
Speaking about their appointments, Dr Alessandro Palmeri, Structures and Materials Group Lead in the School of Architecture, Building and Civil Engineering, said: "We are delighted to have two such knowledgeable and influential experts join our School. Their insight and expertise will have a great impact on our research and teaching."
Reflecting on her first academic year at Loughborough University, Professor Field said: "I have thoroughly enjoyed the involvement in a range of teaching activities, from first-year seminars to Masters-level lectures. I look forward to collaborating on research initiatives, curriculum content, support practical student projects as well as delivering further lectures to the fantastic cohort at Loughborough."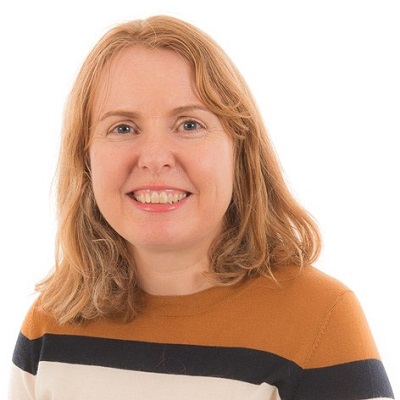 Professor Field will deliver her Inaugural Lecture, titled 'Engineering for the Future – A Resilience-Based Approach' later this year.
Commenting on his appointment, Professor Gardoni said: "I am thrilled by the opportunity to collaborate with Loughborough's colleagues. We share the same passion for first-class education and ground-breaking research. I am convinced that this partnership will be mutually beneficial."