Discover our range of premium quality shops, cafés and bars across campus.
Our vision is to provide a choice of sustainable food and drink options within
each teaching hub which is inspired by the award-winning Loughborough experience
with continuous focus on quality, value for money, life style trends and performance nutrition.

Refreshments delivered to your event, meeting or celebration
Welcome to Refresh, Delivered Catering at Loughborough University.
Whether you're meeting with clients or colleagues, our on-site catering team
are always on hand to make sure you have all the refreshments you need.
From a working lunch in the office to fine dining on campus, the possibilities are endless!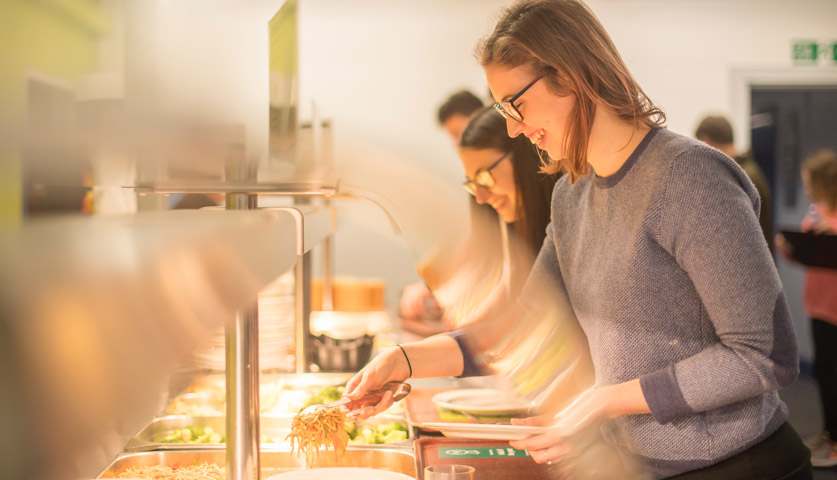 Hall catering
You're catered for
on campus
We believe our community social spaces enhance the Loughborough experience by offering freshly prepared multiple menu options, informed healthy choices, value for money, home family style eating inspired by the flexible student lifestyle whilst recognising you as an individual.