It is structured around the University motto Veritate, Scientia, Labore with each word recognising development in a particular dimension of a students' life at Loughborough – academic, professional and personal.
Develop your academic skills, Stand out to future employers, Be the best version of yourself
Personal Best will support you to develop in three dimensions helping you to balance your skills.
3 Dimensions
Working through the 3 Dimensions – Veritate, Scientia, Labore – will help you to balance your development ensuring academic, professional and personal growth.
15 Elements
The 15 Elements present a range of skills, behaviours and areas of opportunity for your development in the 3 Dimensions.
The elements of Personal Best express the distinctiveness of the Loughborough experience for students and you will find opportunities to develop all here at Loughborough.
What is Personal Best?
Personal Best provides students with the opportunity to develop, recognise and better articulate their own skills and attributes, leading to greater self-awareness and success both academically and in their future lives and careers.
A unique framework of key skills and competencies was devised after consultation with colleagues, students and employers. It presents the skills and behaviours that students will be encouraged and prompted to develop in various ways including:
whilst studying for their degree and through engagement with research
during their placements and work experiences and in their lives beyond the University
in their interactions and participation in activities offered by the University's professional services teams
in extra-curricular activities with the Students' Union, sport, volunteering etc.
These skills are valuable for all undergraduate and postgraduate students and for researchers, at whatever age or level of experience. Personal Best supports enhanced self-awareness and ongoing personal development at university and beyond.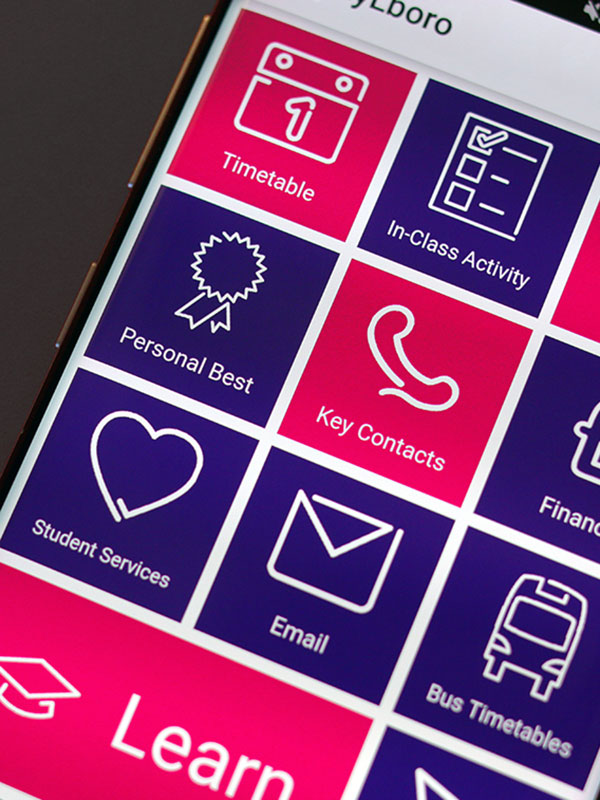 Access Personal Best through the myLboro app
Review your skills

Set goals to develop
Record and reflect on your activities
Access a wide range of opportunities, resources and information to get started
Build your unique profile; a personal record of activities and skills that will be invaluable as a portfolio of professional development helping to create impactful CVs and job applications.