Communication and Media
The analysis of communication and media is essential for making sense of how power and influence work in today's complex, turbulent world. We invite you to study in our world-leading community. Part of the School of Social Sciences and Humanities.
1st in the UK for Communication and Media Studies
Complete University Guide 2024
2nd in the UK for in Communication and Media Studies
Times/Sunday Times Good University Guide 2024
3rd in the UK for Communication & Media Studies
Guardian University Guide 2024
Top 100 in the World for Communication & Media Studies
QS World Subject Rankings 2022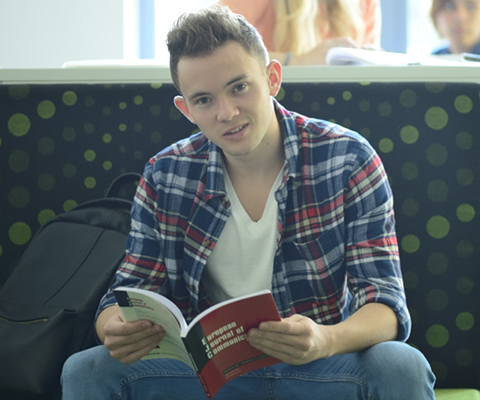 Research
Communication and Media is a classic social science subject with profound relevance for today's societies. At Loughborough we have a long and distinguished track record of research excellence and impact on public knowledge and debate at the global level.

Our approach is wide-ranging, encompassing research expertise in culture, economy, and policy; interaction and discourse; media, memory and history; political communication; and nations and migration, among other topics. Our research ranks 5th in the world for its influence on global scholarly research (QS World Rankings, 2019).
Our academic staff are highly engaged in the most significant global scholarly networks. Learn about their research and teaching specialisms.