It has been an incredible Games for Loughborough athletes who amassed a record haul of 47 medals – 14 gold, 17 silver, and 16 bronze.
More than 120 Loughborough-linked athletes – current students, alumni, those that train at the University, and Loughborough College learners – appeared in Birmingham, representing 11 different countries.
Loughborough highlights from the Games include: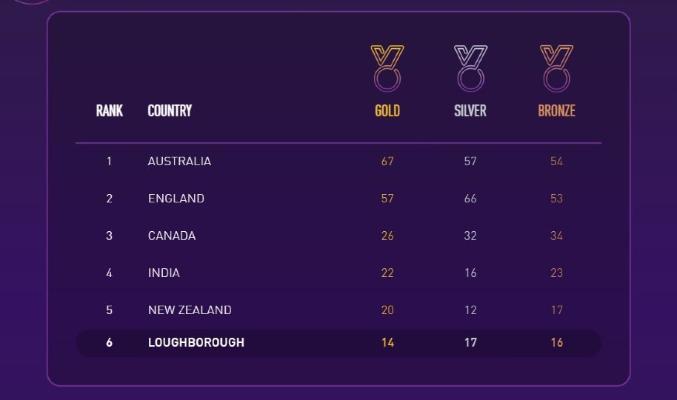 Professor Nick Jennings, Vice-Chancellor and President of Loughborough University, said:
"We are hugely proud of the phenomenal efforts of all Loughborough athletes, coaches, and support staff who appeared at the Commonwealth Games.
"To finish sixth in the medal table is an incredible achievement and Loughborough's performance on the world sporting stage is testament to the dedication, hard work, and commitment of all those involved.
"Everybody at Loughborough sends their congratulations to all that made Birmingham a remarkable Games."
Loughborough's dedicated 2022 Commonwealth Games website features all the news, videos, and medal tables from Birmingham.