Since its inception, a wide range of topics have been discussed, including racism, neurodiversity, gender equality, white privilege, and disability.
Over the last few days, two new posts have been added to complement these existing reflections.
1. Research, charity work, and life at Loughborough: How I'm striving for positive change at the University
Doctoral Researcher Ruby Appiah-Campbell shares her story of going from a successful career in the banking industry to following her dream of supporting young people to do well.
She delves into her experience in various roles at Loughborough, including her research duties, to explain the importance of addressing the needs of underrepresented student groups and providing better support to ensure everyone has a positive and supportive student experience at Loughborough.
Additionally, Ruby talks about the work of her charity – Life Beacon – which educates and mentors young people from underrepresented groups.
You can read the full post here.
2. The LGBT+ Staff Network: A new chair and a new direction
With a newly elected Chair leading them, the Network has undergone a change in its structure, purpose, and strategy, alongside a slight rebranding of its name – from the LGBT+ Staff Group, to the LGBT+ Staff Network. These changes look to signal a new way of working and engaging staff across the University to facilitate LGBT+-related change and activities.
In this piece, Internal Communications Officer Sadie Gration speaks with Chris McLeod to find out more about the Network's new direction and how it aims to better support LGBT+ staff and allies on both of the University campuses.
You can read the full post here.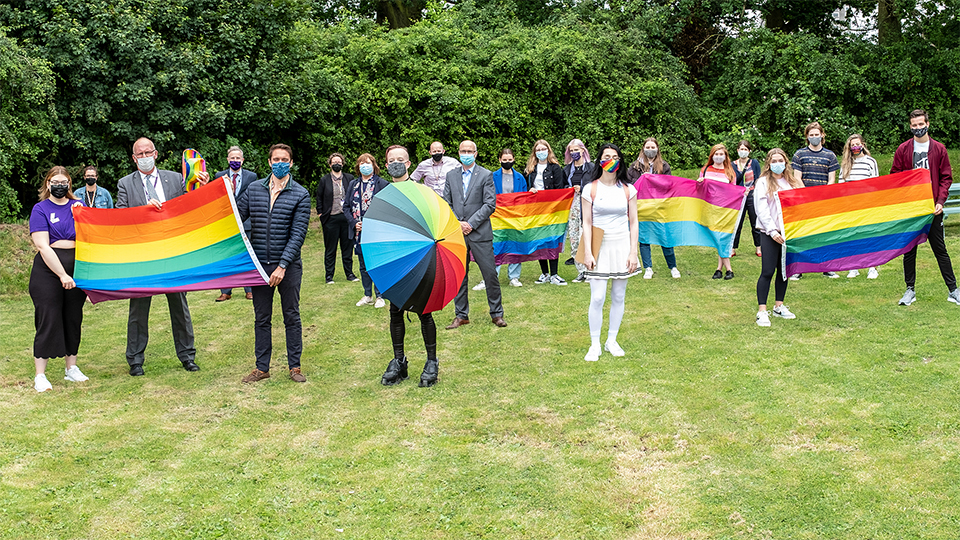 The University is keen to hear a range of voices and stories. If you're interested in contributing to the EDI blog and would like to find out more, please email notifications@lboro.ac.uk using the subject line 'EDI Blog'.