This event will focus on two of the guiding principles:
Respect the stories and identities of BAME staff and students.
Centre the collective expertise of BAME staff and students.
The panel event will take place on 26 August from 6pm-7.30pm on Microsoft Teams. The panellists will share their career stories, academic research, achievements, experiences at Loughborough, and thoughts on how we can progress and look to a future where racism does not exist.
Chair: Musa Yusuff: Professional Services Officer at Loughborough University
Musa has recently completed the University's Graduate Management Trainee scheme and is now based in the Marketing and Advancement Team. He graduated from the University in 2018 with a degree in Politics with a minor subject.
Alumnus Dr Nira Chamberlain: MSc Industrial Mathematical Modelling, 1993
Professional Head of Discipline - Data Science at SNC-Lavalin Atkins & President of the Institute of Mathematics and its Applications. Nira is listed by the Science Council as one of the UK's 'Top 100 Scientists', in the Financial Times as one of the 'Top 100 Most Influential BAME Leaders in UK Tech' and named one of the Top 100 most influential black people in Britain for three years running.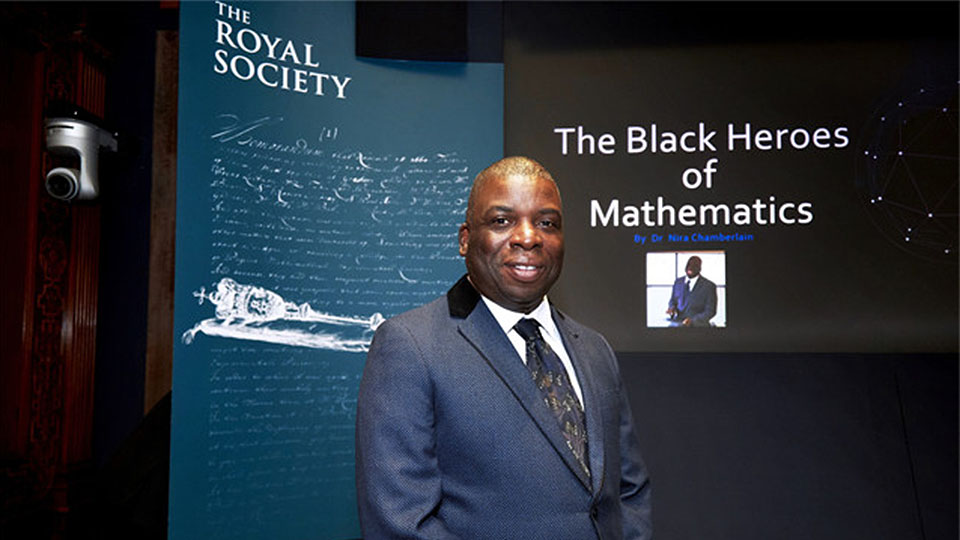 Chidinma Okorie: Doctoral Researcher, School of Social Sciences and Humanities
Chidinma has a multi-disciplinary background, gaining a First Class in English from the University of Ibadan in Nigeria, and a Distinction in MSc International Relations from Loughborough University. Her doctoral research in Human Geography focuses on the migration-development nexus, using the case of Nigerian Commonwealth scholars. During her time at Loughborough, she has been involved in the PhD Social and Support Network and is a hall Sub-Warden.
Pauline Shabani: PhD student, Innovation & Entrepreneurship at Loughborough University London
Pauline has Bachelor's and Master's degrees from Bournemouth University, where she studied Advertising & Marketing, and Innovation Management and Entrepreneurship, respectively. Alongside her studies, Pauline has worked in communications and marketing roles, and also spent several years running her own business, Wooden Spoon LDN, a pop-up restaurant business.
The purpose of these events is to have open, honest conversations with diverse voices from a range of experiences and backgrounds to help facilitate positive change and ultimately educate the University community to make a difference, both in their professional and personal lives.
In preparation for our panel event, you are invited to submit questions to the panel (whether it's for a particular guest or a broader question for all of the speakers). You can do so via the booking form, where you can also share any thoughts you may have for future events in the series.
The event is open to all staff and students and you can register your place here. Prior to the event, we'd also encourage attendees to view our resources covering various aspects of race, racism and becoming anti-racist if you haven't done so already.