// University News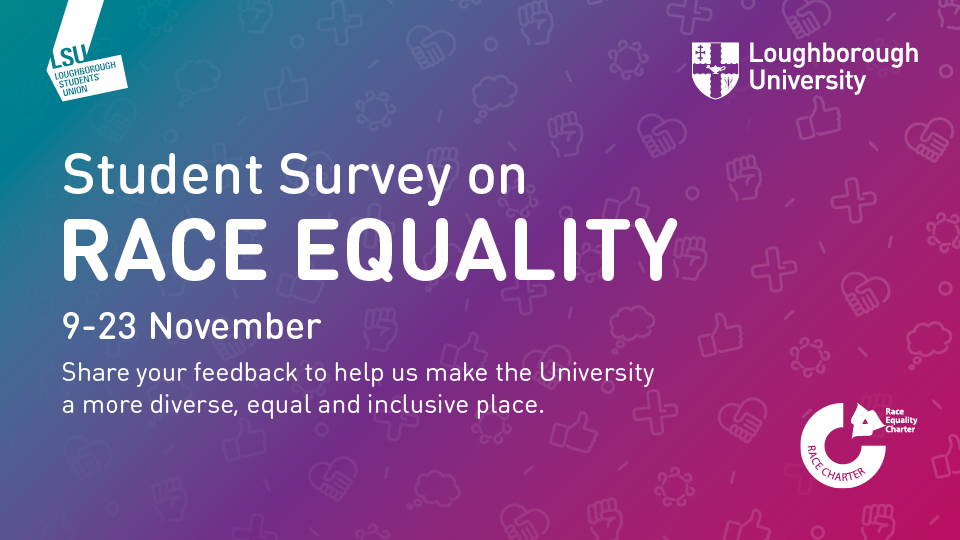 Coming soon: Loughborough University's Student Survey on Race Equality
On Monday (9 November), all students will receive an email from rec@lboro.ac.uk inviting them to take part in the University's Student Survey on Race Equality.
This survey is an important part of Loughborough University's work for the Race Equality Charter (REC). It will help us to understand your experience with us, and improve outcomes for students from under-represented groups, especially those with protected characteristics of race, ethnicity and national origin.
By finding out more about what we are doing well, and crucially, where we can do better, we aim to improve our policies, practices and culture, and make the University a more diverse, equal and inclusive place.
All students, from any background, are eligible to take part in this survey and we strongly encourage everyone to take part.
The email invite will provide you with a link to the survey, which you can complete in numerous sessions, so long as it is before 23 November.
If you would like to learn more about the University's work on the Race Equality Charter, please visit the dedicated website.