// University News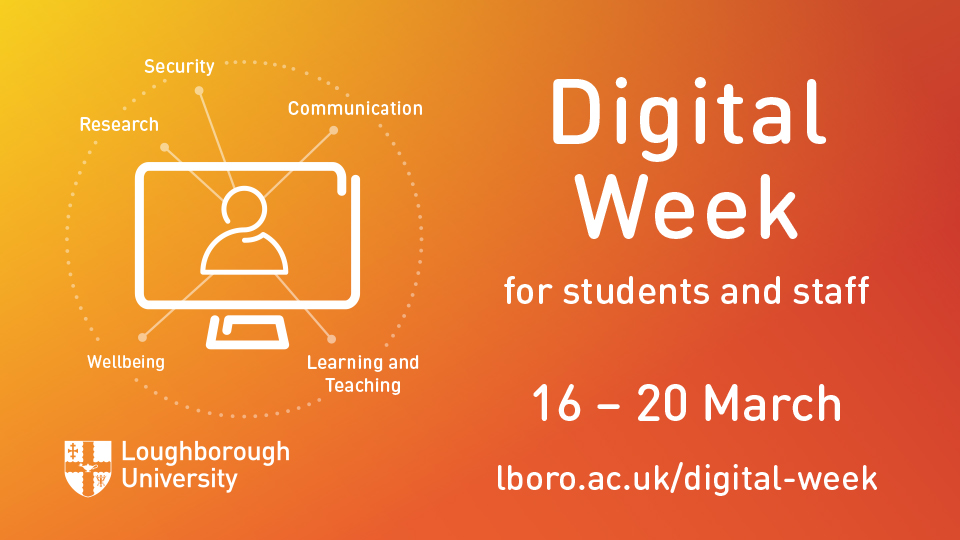 Digital Week: Learning and Teaching
The final day of Digital Week will focus on learning and teaching, and how students and staff can use digital tools to enhance their education.
Lecture Capture and webinar tools
Sessions for this week on Panopto and Adobe Connect have been cancelled. Instead, video tutorials will be available for practical support on how to record lectures using the desktop version of ReVIEW Lecture Capture and on how to deliver webinars through Adobe Connect.
The Centre for Academic Practice is also running a telephone helpdesk service all week for your queries on delivering teaching remotely – 01509 222848.
Learning and Teaching Tools at Loughborough
The Centre for Academic Practice has a Tools for Teaching resources page with tips on using everything from OneDrive to Learn. The Technology Enhanced Learning officers are always happy to help and discuss what technologies could help staff in delivering their teaching.
Throughout the week there have been plenty of Linkedin playlists available and these can be found on the Digital Week webpages. Linkedin Learning is available for all staff and students and more information on how to make the most of the tool can be found here.
Learning and Teaching Conference 2020
Save the date for this year's Learning and Teaching conference, 1 July 2020.
Here you will have the chance to join us in a brand-new learning experience which will allow you to get hands-on with some of the technology we use at Loughborough.
Information about Digital Week and online resources can be found on the dedicated webpage.