The partnership has a vibrant history dating back to the 1960s, formalised in 1991 with the establishment of the Rolls Royce University Technology Centre (UTC).
The UTC – currently led by Professor Jon Carrotte – provides Rolls-Royce and the scientific community with advances in understanding and design capability in the field of Combustion Aerothermal Technology. The research conducted in the UTC has enabled Rolls Royce to develop new and improved technologies to meet future environmental and economic targets.
In 2020, the National Centre for Combustion and Aerothermal Technology (NCCAT) opened its doors on the Loughborough University Science and Enterprise Park (LUSEP). Funded by a partnership including the Aerospace Technology Institute, Department for Business, Energy & Industrial Strategy, and Rolls-Royce it is run by the same core research team leading the UTC who have more than 100 years of combined experience.
NCCAT, a global open-access centre of excellence, provides the UK with access to state-of-the-art world-class facilities and skilled researchers to help address primarily the key aerothermal technological challenges to support the UK's aerospace sector, as well as providing a training ground for future aerospace engineers. However, NCCAT is also actively involved with supporting the development of technology within several other key sectors for the UK such as distributed power generation and the development of measurement technology for harsh environments.
The winners of the award, funded by the Department for Business, Energy, and Industrial Strategy, will receive a cash prize of £25,000.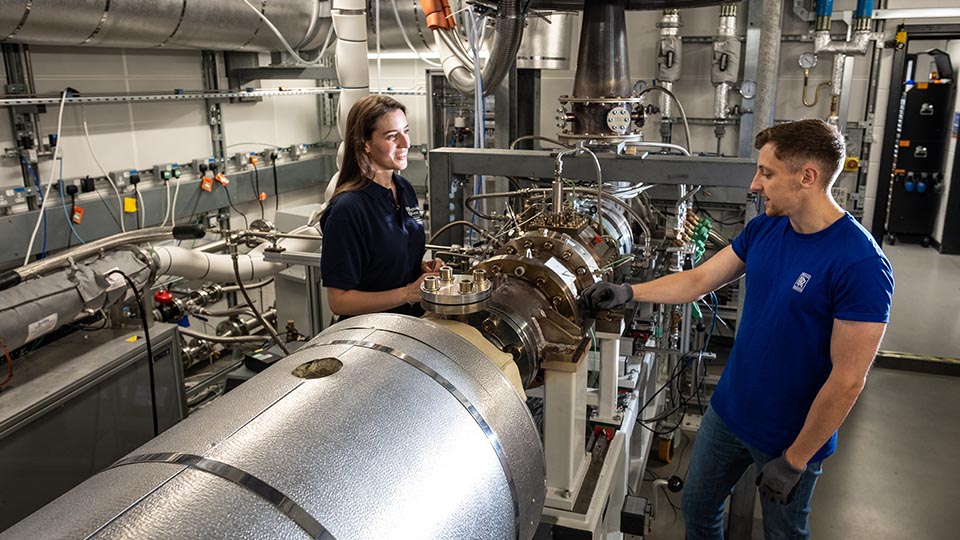 Professor Carrotte commented: "I am hugely proud that the Loughborough Rolls-Royce partnership has been recognised as one of the UK's most outstanding University/Industry collaborations. Being shortlisted for such a prestigious award is testament to the excellent work of the research team and celebrates our long and successful partnership with Rolls-Royce which delivers excellent research that makes a real impact within the UK and globally."
The Bhattacharyya Award – led by the Royal Academy of Engineering and WMG, University of Warwick – is a tribute to Professor Lord Kumar Bhattacharyya, who became Britain's first-ever Professor of Manufacturing, with his career starting at Lucas Industries. He founded WMG in 1980, and today, it has a worldwide reputation for academic excellence and business results spanning the globe.
Margot James, Executive Chair at WMG, University of Warwick said: "The Bhattacharyya Award amplifies the approach Professor Lord Bhattacharyya took in transforming how universities research and educate to meet the needs of industry and society. Supporting genuine collaboration to create relevant and impactful research and enabling education programmes that nurture the brightest talent. The shortlist exemplifies the very best of university/ industry collaboration. We look forward to seeing which collaboration is selected as the overall winner."
The winners will be announced on 16 September 2021.