The AUDE Awards take place each year to celebrate the influential estates and facilities projects and teams that contribute to the success of higher education institutions year-round.
The team received the highly commended award for 'Reaching Higher' with Food + Drink: a student project in collaboration with artist Anne-Marie Culhane, LUArc students and the Hiroshima Institute of Technology in Japan.
Students studying architecture attended a 'summer school' style event in which they were tasked with designing an apple store that could hold the abundance of apples gathered on campus as part of the annual Fruit Routes Harvest.
In their teams, they were then required to build a model and present their idea to a judging panel.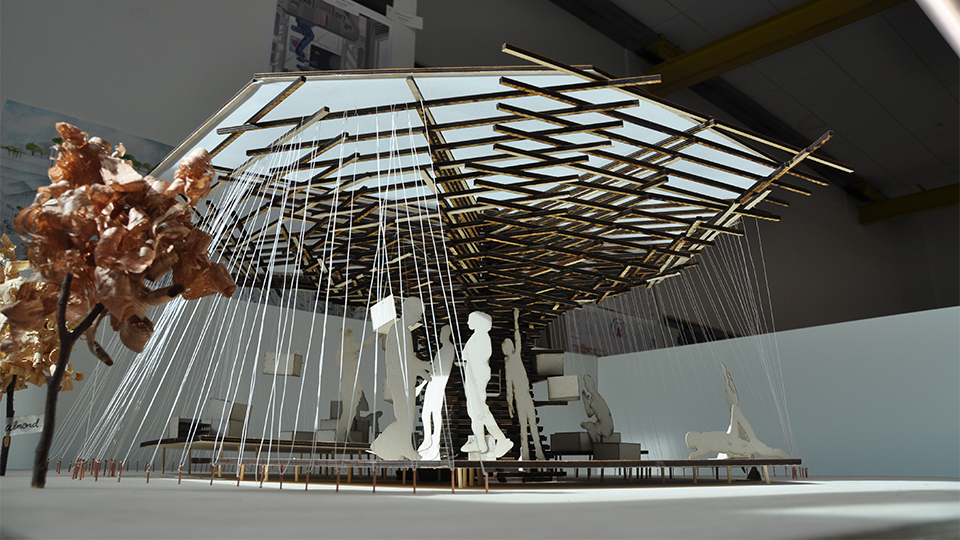 Last year, Food + Drink was also shortlisted for the 'Benefitting Society' category at the 2019 Green Gown Awards.
Sustainability Manager Jo Shields commented: "It is great to have this project recognised and to be able to share its potential and success with sector colleagues. Working with academics to bring operational activity together with teaching is very fulfilling; the students are an absolute inspiration and always surpass our expectations with their delivery."
All of the AUDE award winners will be celebrated at a virtual awards ceremony later this year, to replace the original gala awards dinner that was scheduled.
The AUDE is a not-for-profit organisation that promotes excellence in strategic management, operation, development and planning within higher education.
AUDE Executive Director Jane White commented: "At this incredibly busy time for estates teams we can take a step back to learn about the brilliant projects and team effort from our award winners. There is much that is transferable here, and in calmer days we hope estates teams across the country will do exactly that – find a space to learn from some exceptional work. We send the most enormous congratulations to all our award winners."