Study
Meet our Information Management teaching staff
At the School of Business and Economics, our Information Systems and Digital Innovation programme is taught by internationally renowned teaching staff. Here you can find out more about them.
Dr Uchitha Jayawickrama
Senior Lecturer in Information Systems
Dr Uchitha Jayawickrama's areas of research expertise include the adoption of AI and cloud enterprise systems by SMEs. He is a Senior Fellow of Higher Education Academy and a member of a wide range of professional bodies. Before academia, he worked as an Oracle Functional Consultant and as a Manager for IBM Solutions.
Dr Patrick Stacey
Senior Lecturer in Information Management

Dr Stacey is an expert in socio-emotional aspects of systems design, focussed on designing positive environments for cancer care and games development. His 20-year twin-track career has seen him work at Lancaster University and Imperial College and win a number of prestigious industrial and academic prizes.
Dr Boyka Simeonova
Lecturer in Information Management
Dr Boyka Simeonova's main areas of research expertise are in knowledge sharing and interactions within organisations, organisation studies, knowledge and information management, organisational learning and innovation.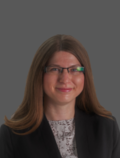 Dr Martin Sykora
Senior Lecturer in Information Management
Dr Sykora' main research interests are in the areas of social-media / big-data analytics, micro-blogging, Web 2.0, digital citizenship, text-mining, semantic web, information management and information retrieval. His particular area of research involves emotion mapping on social media and has undertaken world-leading research in this area. At postgraduate level Martin teaches business technologies and platforms.