Vice-Chancellor and President of the University Professor Nick Jennings thanked those in attendance for their commitment and hard work, and the University's Senior Management Team and Hall Management staff were also able to chat with students and find out more about the essential work that Hall Committees are involved in.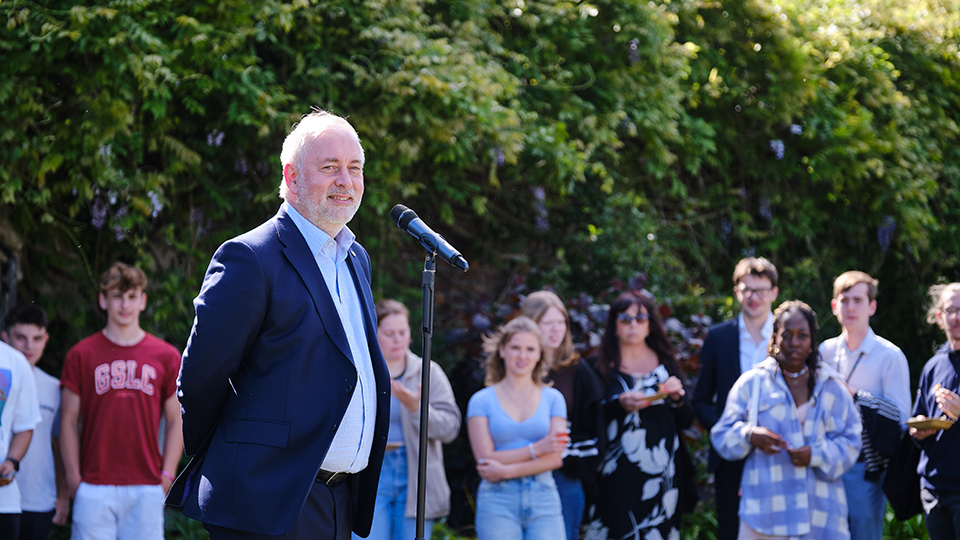 Our Hall Committees foster community life in Halls; this is key to shaping student experience and developing individuals who will have a positive influence across diverse Hall Communities. Committees also represent members' views and interests allowing students to feel valued as they are able to voice their differing perspectives on a variety of topics.
Leadership and support is also provided by Hall Committees, ensuring our students leave with moments of learning that encourage them to become responsible and authentic ambassadors for the future. Further leadership and responsibility is encouraged where Hall Committees work with University staff to maintain appropriate standards of behaviour. These key roles that Hall Committees undertake are essential to providing and maintaining an excellent experience for students and align with our University Strategy, 'Creating Better Futures. Together'.