Featuring a foreword from Leicester City manager Brendan Rodgers, the book shows us how to do exactly that - take our game to new heights through nutrition.
Professor Gleeson said: "The aim of this book is to explain the science underpinning the food, drink and supplement choices of professional footballers and how nutrition influences their match-day performance, training, and recovery. It is intended to be a great resource for anyone interested in the beautiful game and one that can help the amateur player improve their own performance and recovery."
The book describes what elite footballers are advised to eat and drink by nutrition experts and content is based on a recent UEFA expert group statement, co-authored by Professor Gleeson, and published in the British Journal of Sports Medicine.
Professor Gleeson translates and explains the science for us all, sharing with us what the top professional players are doing in terms of their nutrition - and why.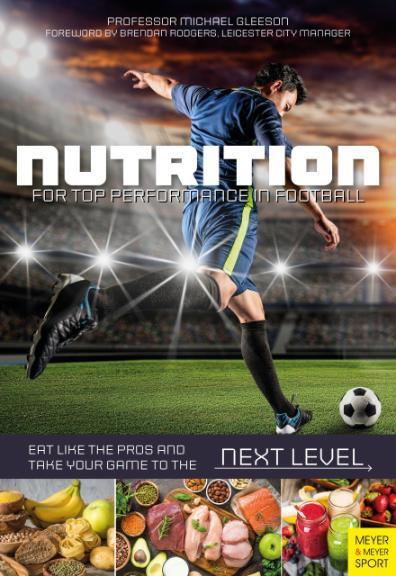 Gleeson includes the latest nutritional guidelines, covers specific needs of female players, match officials, and explains the requirements for junior players. There are numerous example meal recipes from two top performance chefs who regularly prepare meals for elite players and snacks for training, match and recovery days.
There are amusing anecdotes about the history of football nutrition and some of the obscure and even absurd food and drink choices that professional footballers have made over the years - and to this day!
It also contains numerous quotes from top managers, players both past and present, and those responsible for the nutrition and/or conditioning of players at several English Premier League clubs, including Leicester City.
And what did Brendan Rodgers think of the book? Brendan Rodgers says: "Nutrition for Top Performance in Football is a fantastic resource for anyone looking to improve their knowledge and understand the effect that nutrition can have on performance."
Nutrition for Top Performance in Football is released this month and is available now for pre-order purchase through good book shops and online retailers.