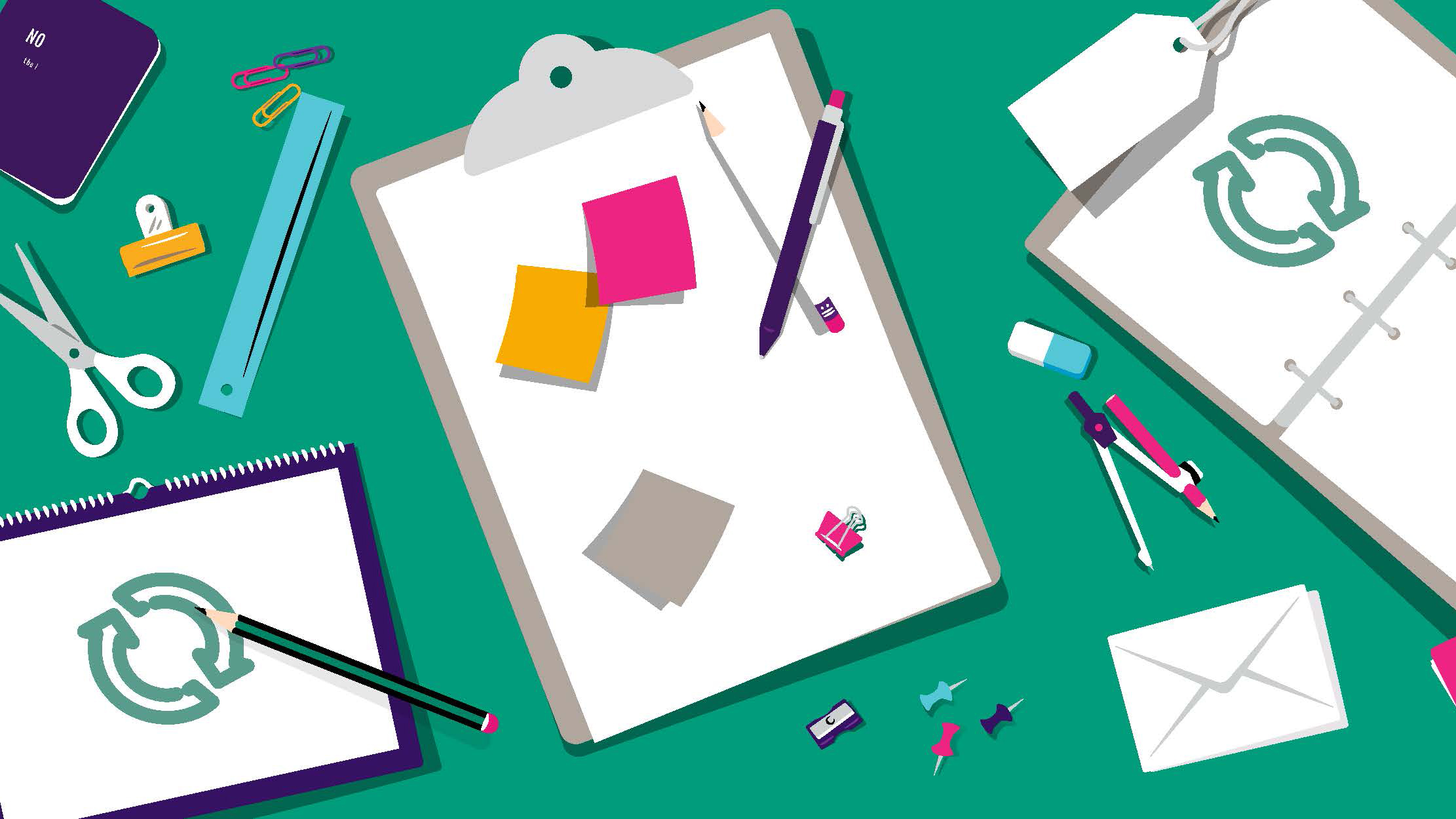 ‌You know you don't need to throw away your un-required stationery It can be re-used here on campus!
Did you know nearly new stationery is available for free from the Create & Print online Shop!
We also share pre-loved folders with our students via pop up folder give aways during term time…. More info below.
"One persons rubbish is another persons treasure"
Does your Office have preloved stationery you'd like to re-home? Follow these steps below.
Just a few items (1 x box or less)
Do you have a small stationery store / cupboard they could be returned to so they can be reused within the area?
Anything that is new / nearly new (unused / unopened or only lightly used) can be passed back to Creative and Print via the internal mail, These will be listed in the online shop, and available to other schools and services across the university for FREE!
When sending small amounts via the internal mail, please ensure the neatly sorted, boxed and placed with your mail bag for collection.
Larger Amounts (1+ boxes)
Any folders and stationery not suitable for the Creative & Print shop can be shared with our Students. Please sort and box/bag neatly, then contact the sustainability team to arrange collection
Any stationery that is looking tired or tatty will need to be disposed of as general waste.
Friday Folder Giveaways.
On the first Friday of each month (termtime) we will have a table in the Pilkington Library with lever arch folders, ring binders and other useful stationery for students to help themselves to. We will also occasionally have tables in locations such as EHB, James France, Martin Hall and the West Park Teaching Hub.
We will promote upcoming giveaway via our social media so please give us a follow to keep up to date. You can also find out more on our Events page